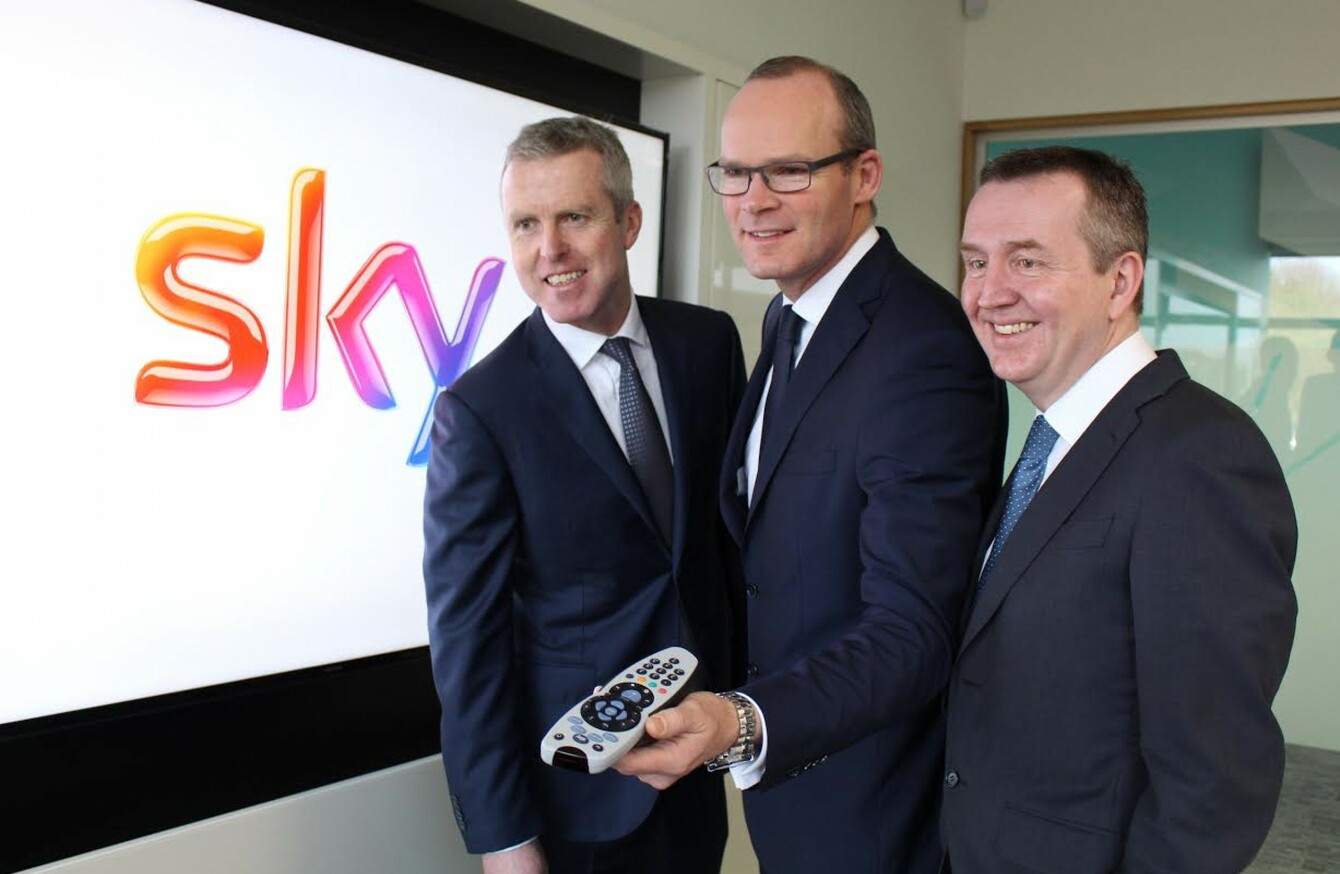 Sky Ireland Managing Director JD Buckley (left) with Minister Simon Coveney and Michael Fitzgerald, Abtran CEO, at today's launch
Image: John Sheehan Photography
Sky Ireland Managing Director JD Buckley (left) with Minister Simon Coveney and Michael Fitzgerald, Abtran CEO, at today's launch
Image: John Sheehan Photography
THE COMPANY THAT operates Irish Water's 24/7 call centre in Cork has been awarded a major customer service contract with Sky.
Abtran said the contract will allow for the recruitment of 130 new staff, adding to its workforce of over 2,000 in Cork and Dublin.
"As a growing business, our customer contact centres play an integral role in meeting customer requirements," said JD Buckley, the managing director of Sky Ireland.
"We're really pleased to continue our growth and development through this partnership with Abtran, which further adds to our strong commitment to provide the highest standards of service for all of our customers throughout Ireland," he added.
Controversy
The Cork-based company, which was founded in 1997, has handled calls for Irish Water since 2013.
Last week, Catherine Murphy TD claimed former environment minister Phil Hogan had lobbied for Abtran to be awarded the €50 million state contract after receiving a "fairly informal" email referring to him as "Phil".
Deputy Murphy claimed that Abtran was awarded the "lucrative contract" despite "high-profile failings" when the company operated call centres for the local property tax and educational grant service Susi.
The Kildare North TD also alleged that a state investment vehicle made an investment of an undisclosed sum in Abtran in late 2015.
Irish Water has denied the claims, saying the contract fully complies with procurement guidelines.