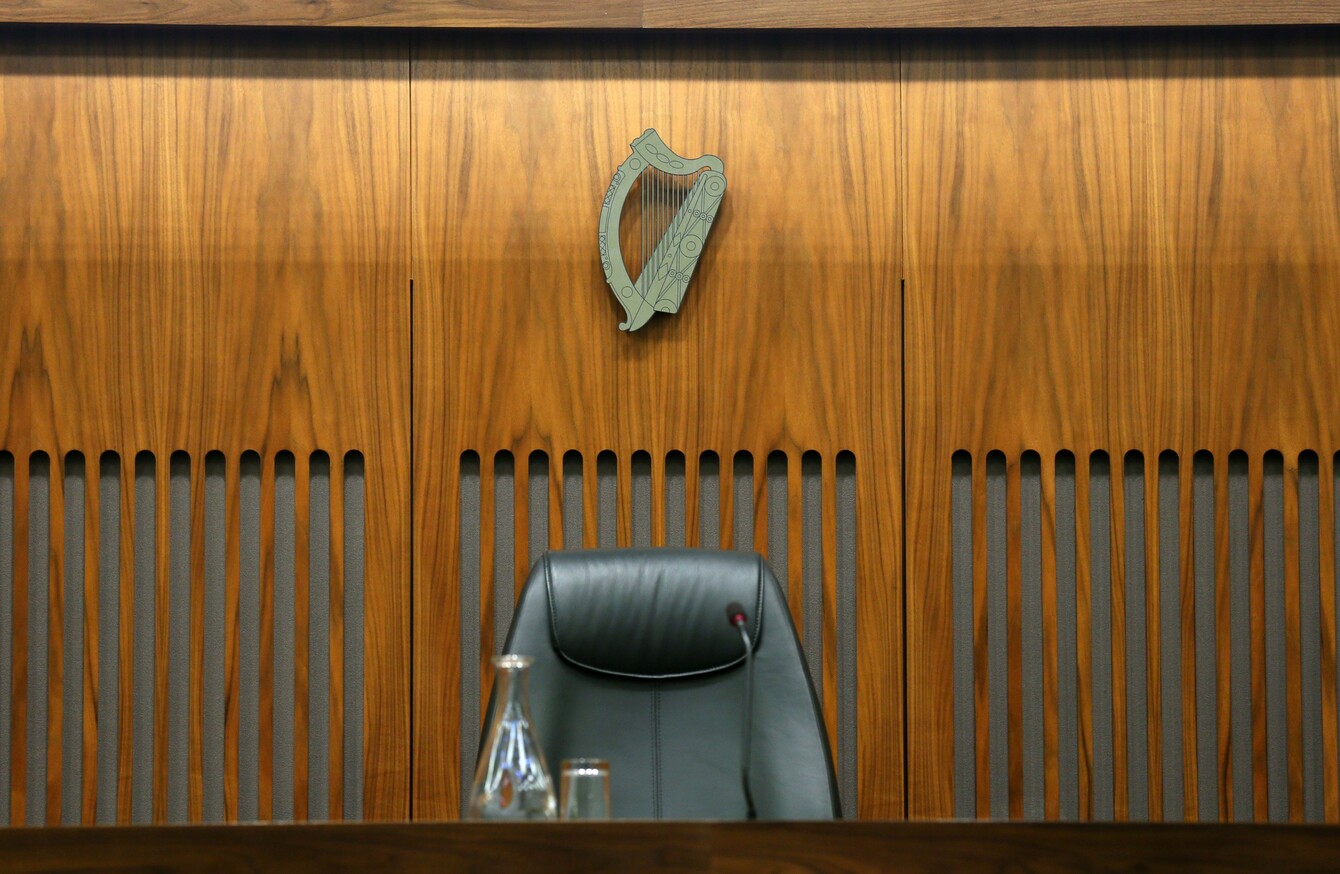 Image: Laura Hutton/Photocall Ireland
Image: Laura Hutton/Photocall Ireland
Note: Readers may find some details distressing. 
A MEATH MAN who sexually abused a young girl staying in his house has been jailed for five years.
The 37-year-old man, who cannot be named to protect his victim's identity, was convicted by a Central Criminal Court jury in January of sexual assault and anal rape of the girl at his family home on dates between 1999 and 2001.
The girl was aged between 12 and 14 at the time.
Victim impact 
In her victim impact statement the woman described how the accused man had taken away her innocence and the chance of her having a normal childhood. She had not initially told anyone as she felt to blame but after becoming a mother decided she had to protect her child and others.
The court heard that the man, who has no previous convictions, did not accept the guilty verdicts.
The court previously heard that the child's mother was in a relationship with the accused man's father and they would sometimes stay at the house. The girl's mother had an alcohol problem and would drink downstairs with her partner or go socialising.
Abuse 
The accused began the sexual assaults in 1999 in the bedroom where the girl was sleeping. He put his hand on her leg, asked if she was nervous and then rubbed her vagina for a few minutes.
She also described digital penetration by the accused and how it made her feel sore. The accused later began grabbing her hand and placing it on his penis, forcing her to masturbate him.
The girl described how a few months after the sexual assaults began he put his penis into her anus. She said it was painful and this had been the only time she cried.
The sexual assaults continued for some time before petering out. The girl took steps to make sure she was not in his presence by sleeping downstairs or in a friend's house.
The woman said she never told anyone because she felt embarrassed and ashamed. She said she felt to blame for not saying no. She made a complaint to gardaí in 2011.
The accused was interviewed by gardaí and denied any sexual misconduct.
'Felt disgusting' 
In her victim impact statement the woman said she felt "disgusting" and that she deserved no happiness. She described how she had turned to alcohol and drugs.
She said she was constantly reminded of the abuse through a movie or a smell. She was undergoing counselling and taking medication for anxiety.
Sentencing the man today, Mr Justice Tony Hunt took into account several factors, including his lack of previous convictions, that he had not reoffended in the 15 years since the offences took place and that he was unlikely to reoffend.
However he said a substantial custodial sentence was necessary given the severity of the offences.
He sentenced the man to seven-and-a-half years in jail but suspended the last two-and-a-half years on the condition that he was of good behaviour and made no contact with his victim.
The man convicted cannot be named for legal reasons. Comments have been disabled.