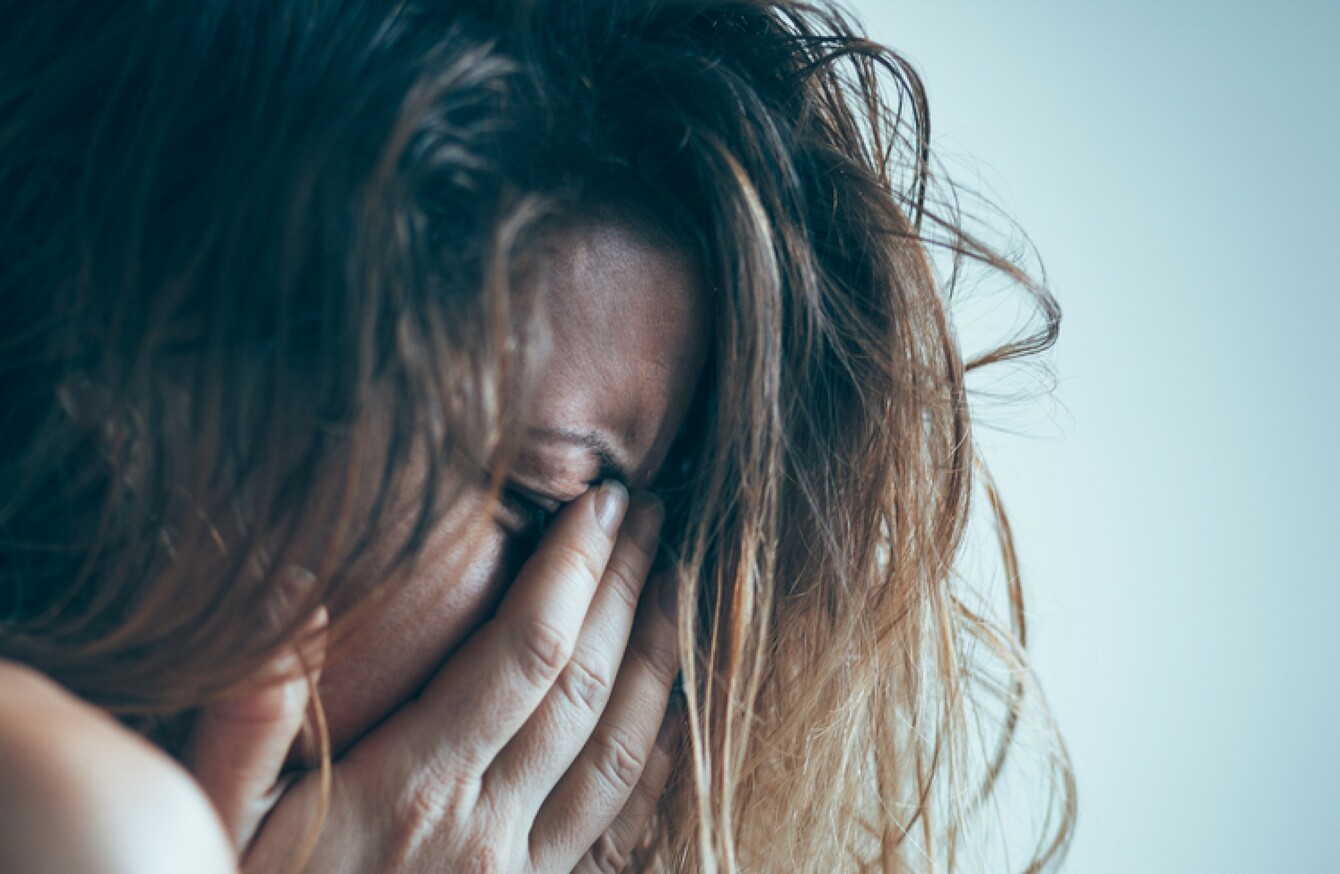 Image: Shutterstock/Marjan Apostolovic
Image: Shutterstock/Marjan Apostolovic
ALMOST 8,000 CASES of alleged abuse or neglect of adults were reported to the HSE in 2016 – the first-time annual figures for reported abuse of adults have been recorded.
The main categories experienced were physical, psychological, financial abuse and neglect.
Of the 7,884 concerns reported, the most common type among 18-64 years olds was physical 48%, psychological 24% and sexual abuse 11%.
Among people over 65 psychological abuse was highest at 27%, followed by physical abuse 22% and financial abuse 21%.
The figures come as the National Safeguarding Committee (NSC) has begun a nationwide campaign to increase public understanding of what constitutes abuse or neglect of vulnerable adults.
Vulnerable adults include people living with dementia, mental health problems, physical disability or intellectual disability.
'Locking someone in a room' 
The most likely source for reporting cases to the HSE was from a representative voluntary agency 38% with 26% through general or public health nurses. Just 2% of cases were self-reported and 4% by families.
National Safeguarding Committee Chairperson Patricia Rickard Clarke said the HSE figures showed a worrying prevalence of adult abuse and a need for greater public awareness.
"There is a lack of public understanding as to what actually constitutes abuse and what safeguarding means for vulnerable adults who are those most at risk. This is shown in that families and individuals reported relatively few cases.
#Open journalism No news is bad news Support The Journal

Your contributions will help us continue to deliver the stories that are important to you

Support us now
"This aim of the National Safeguarding Committee campaign is to show that taking money to cover care expenses without a person's knowledge, over medicating, or locking someone in a room while going out is not OK. These are abuses of people's liberties and rights – including vulnerable people who lack capacity.
A particular area of concern is financial abuse. I believe that these figures are just the tip of the iceberg. Once permission to manage a vulnerable person's money is handed over to someone else, there is no monitoring as to how that money is then spent and allocated. The majority of people are honourable, but figures suggest that in up to 20% of cases financial abuse occurs.
"The Department of Social Protection is currently looking at how to tackle financial abuse which is to be welcomed. We need a transparent tracking system which accounts for the uses of the finances of people who have reduced capacity."
The National Safeguarding Office works with nine HSE safeguarding teams across the country which record and investigate alleged cases. Members of the public are encouraged to contact the teams with any concerns.
A dedicated support number has been established by the HSE National Safeguarding Office at (061) 461 358 which the public can call for advice and to get signposted to appropriate services.