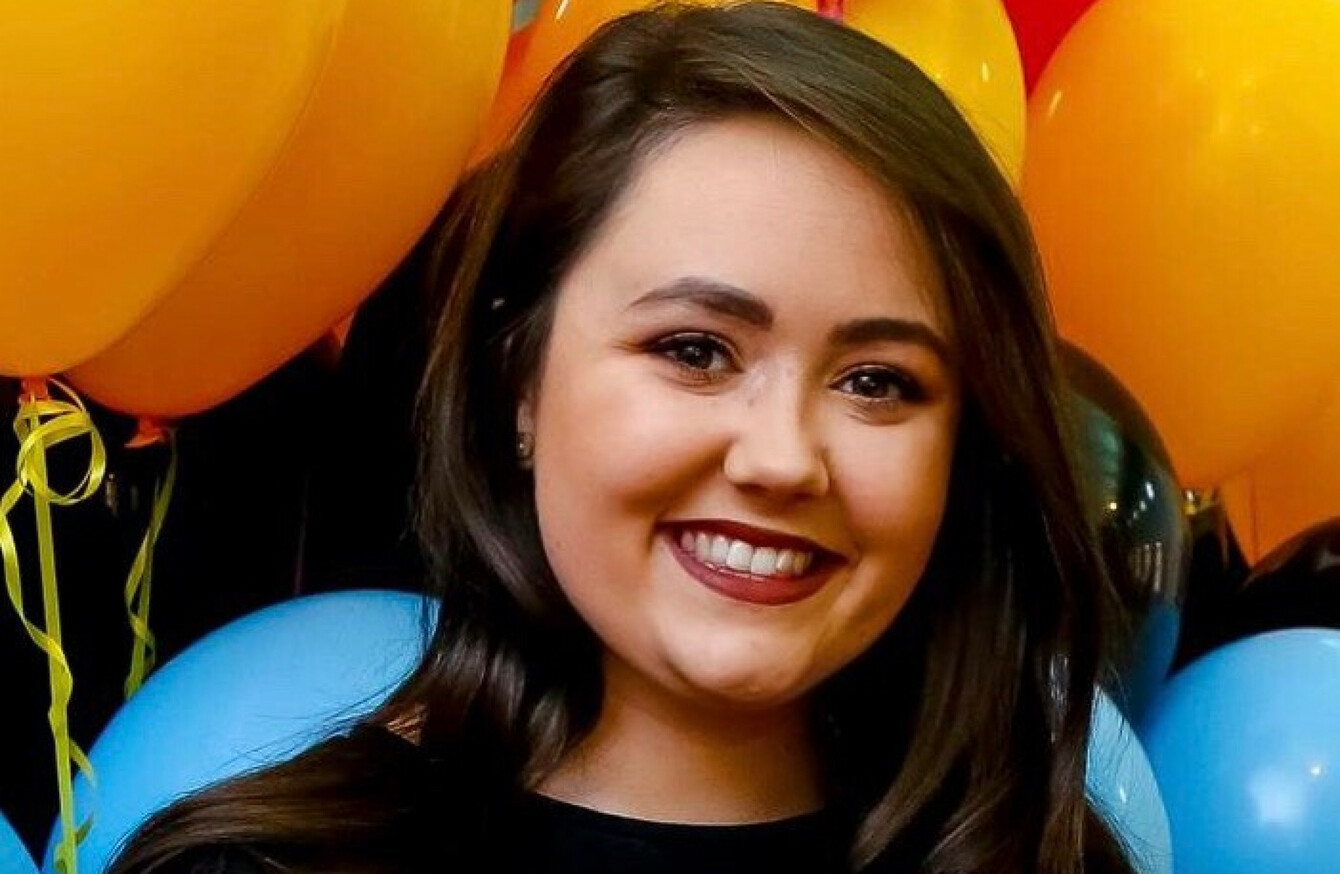 Image: Dion Davis
Image: Dion Davis
LAST SUMMER, WHILE helping kids with their homework in a particularly disadvantaged school on the outskirts of Washington, DC, Dion Davis had a realisation – moments like this can have a huge impact on a young child and whether they see themselves going to university later on.
It was something Davis could speak for firsthand. Arguably, it was a homework club run by the University of Limerick called AccessCampus that had led her to Washington in the first place.
Having attended a DEIS school for both primary and secondary, university was never front of the agenda – there wasn't much turnover to university in these schools at the time. And within her own family, there was little exposure to it too:
I was the first in my family to go to university. My parents didn't have much of an understanding before I applied, so information was definitely a barrier.
Fortunately, Davis' mentors in her homework club told her about Ireland's third-level access programmes. Each year, each university course in the country reserves a number of places for Higher Education Access Route (HEAR) applicants and for Disability Access Route to Education (DARE) applicants.
These mentors went through the application process with Davis and the rest of the homework club and made sure they had their forms in on time. They also explained how the universities offer reduced points for some of these courses, if needed. 
It's an extremely important entry path for students to university – between 2015 and 2017, over 15,000 students accepted an offer either through HEAR or DARE. In a new independent impact assessment of Irish universities by Indecon, it was found that 75% of graduates believe universities have a positive impact on facilitating upward mobility. 
It's something Davis feels lucky she heard about – not just because it granted her access to study English and Politics at University College Cork, but also because they ensured that she got the support she needed while at university:
The support from them was massive. Along with financial help, they gave me personal support to make sure I was settling in. Throughout my time there, I'd a community of mentors making sure I was OK.
Tackling university with 'invisible disabilities'
Having a relationship with these mentors also made things easier later when her disabilities began to make things hard for her at university, explains Davis: "I have two invisible disabilities."
While her mobility disability and hearing impairment were manageable in first year, they got a lot worse and she soon needed specific support with her exams and to ensure she could get to her classes:
I didn't expect my conditions to worsen and it became clear I needed that support. Knowing I had a group I could trust behind me was so important because it's hard to ask for extra support in the first place.
Once Davis was at university, she jumped at every opportunity that presented itself. She won a prestigious place on The Washington Ireland Programme for Service and Leadership. 
Set up during the Troubles, the programme takes 15 students from the Republic of Ireland and 15 from Northern Ireland and with an interest in politics, Davis had originally heard about it during a talk.
Once there, Davis had an opportunity to meet a lot of important people – both young and old. Every Friday was spent volunteering in a homework club with disadvantaged kids in the suburbs of Washington, even teaching them a little Irish.
It was an important lesson for Davis: "It reminded me that there are still people in the community that can't get to third-level." Volunteering with a homework club was an obvious choice for Davis and one that had a fundamental impact on her choice of career:
I'd gotten so much from homework clubs and it was where I found my love of teaching. They're so rewarding and I'm so passionate about them. I was planning on becoming a journalist but they made me realise that I way prefer working with kids.
In the evenings, the students would debate issues designed to tackle subjects that you wouldn't necessarily agree with, which Davis thinks is particularly pertinent, given Northern Ireland's current government standstill.
She even had a chance to chair a discussion with the Dean at George Washington University, Colin Green, about the concept of Professor Fluffy - an outreach programme that UCC employs. It's designed to inform fifth class students in DEIS schools about the educational opportunities available to them. 
Upon returning to Ireland, Davis was determined to craft a career in education and another access programme brought her into teaching – New Avenues to Teaching. It's a scheme designed to ensure that teaching is accessible to people with disabilities, ethnic minorities, lone parents and people from disadvantaged backgrounds.
Coming full circle
These days, Davis is working as a student teacher back where it all began – in a DEIS school. "I'm now able to say to my students, 'College is for you. You can get there'." Davis hopes to become more involved in changing educational policies to remove barriers for kids like these. For her, it's not just important for universities but for society at large:
It's really important to make sure people are getting into the workforce from diverse backgrounds – not just people who can afford university. It's also important to support them once they're in there.
And part of making education more accessible to potential university students is to give schemes like these the financial funding that they need. This is something that Davis sees as crucial in order to support both cohorts of disadvantaged students and those with disabilities:
Definitely more funding for higher education is needed, especially for access schemes like DARE and HEAR. We also need to expand the amount of people employed in these organisations so that they can reach as many students as possible.
Universities contribute €8.9 billion to the economy per year and a quarter of university entrants now come from priority access schemes such as DARE and HEAR. Universities want more students from under-represented groups to benefit from these programmes. However, a significant increase in state investment is needed to increase places. Find out how to protect the future of universities at Save our Spark.