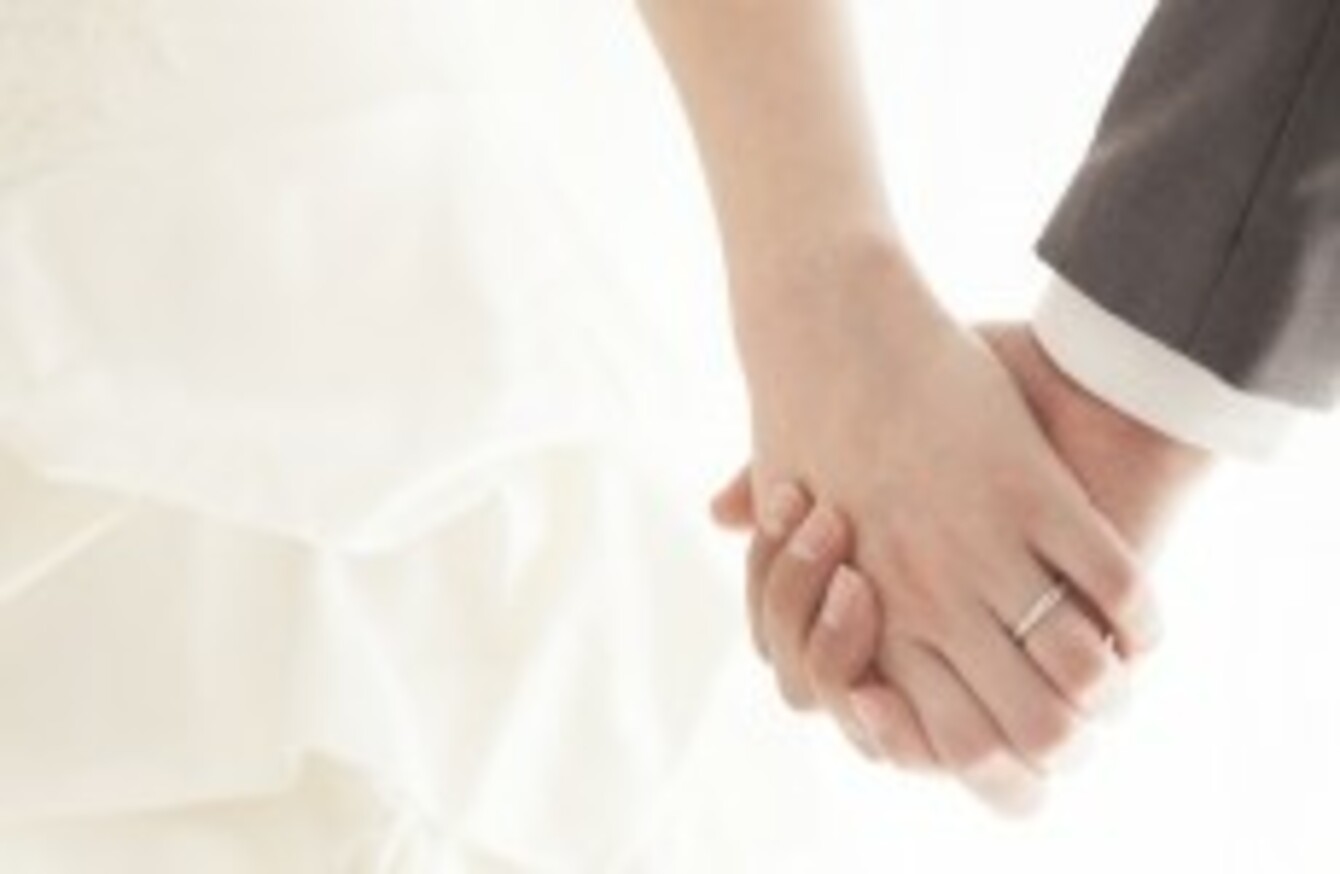 Image: Shutterstock/Leonardo da
Image: Shutterstock/Leonardo da
Updated 10.20am
CATHOLIC MARRIAGE COUNSELLING organisation Accord is to lose some of its state funding – but Tusla claims it has nothing to do with the upcoming marriage referendum.
The organisation, which received €1.9 million from Tusla last year, is to lose €378,000 of that this year.
Speaking to the Irish Catholic, Bishop of Elphin Dr Kevin Doran questioned whether the move is "part of a wider policy of the Government" to withdraw funding from Catholic agencies, something Tusla denies strongly.
The Irish Catholic linked the withdrawal of funding with the upcoming referendum on marriage, claiming that the move "gives weight to fears" that agencies which do not support the "government agenda on the redefinition of marriage will be starved of funding".
'Curious timing' 
Speaking on Newstalk Breakfast Accord President Bishop Denis Nulty also said he thought the timing of the cuts was "curious". He said he received a letter about the funding decision on 7 May.
Nulty said last year the service gave 45,000 hours of counselling to more than 15,000 couples, adding that the cuts would be "a huge blow" to the service it offers. He called for the cuts to be reversed.
And in a statement this morning, Mothers and Fathers Matter – the main group campaigning for a No vote in the marriage referendum – said it also believed the decision was linked to the 22 May vote, calling the cut "petty and vindictive".
'No connection'
Chief Executive of Barnardo's, Fergus Finlay, who was also on Newstalk programme this morning, said it was unfair to say Accord's funding cuts had anything to do with the upcoming referendum.
He said his own charity, which has been actively campaigning for a Yes vote, also had its funding cut. "It doesn't make sense to me," he said.
Meanwhile, Tulsa's Gordan Jeyes told RTÉ's Morning Ireland this morning there was "no connection whatsoever to other events. There was no government discussion on this at all".
He also said Bishop Doran's comments were "utterly disingenuous".
Jeyes said the agency had to "live within our means". He explained that the move came about because pre-marriage courses carried out by Accord do not fall under their stated goal of child protection, but counselling for married couples does.
He said Tulsa offers targeted services, and it was prioritising child protection.
He added that the agency valued the work of Accord and will continue to support them.
A statement from Tulsa stated that Children's Minister James Reilly, who Doran accused of targeting Catholic hospitals over abortion while he was Health Minister, had no role in the budget.
While Tusla values the work of marriage preparation courses and recognises their value for the long-term benefit of children it was necessary at time of limited resources to prioritise those services operating more directly at the front line.
A number of services offered by Accord match this criteria and will be funded by Tusla in 2015.
Sources indicate that the amount paid to Accord will account for more than a quarter of the Tusla budget for counselling, believed to be somewhere around the €6 million mark.
Financial situation
The Irish Catholic reports that the letter sent to Accord would be retrospective and take effect from 1 January. This €348,000 loss has, the paper says, left them in a precarious financial situation.
Tusla say that the letter came this late in the year due to a delay in sign off for their budget by Reilly.
Accord runs 55 centres across Ireland which offer counselling and advice services for married couples within a Catholic ethos. Its last available annual report, from 2011, said that it had received €1.09 million from the family support agency and run at a deficit of over €7,000.
Those attending courses and counselling paid over €311,000. Accord paid out over €1.1 million in remuneration.
It also receives funding from the HSE, the Irish Catholic Bishops' Conference and the DHSSPS and relevant trusts in Northern Ireland.
Originally published 12.01am. Additional reporting Christina Finn and Daragh Brophy.