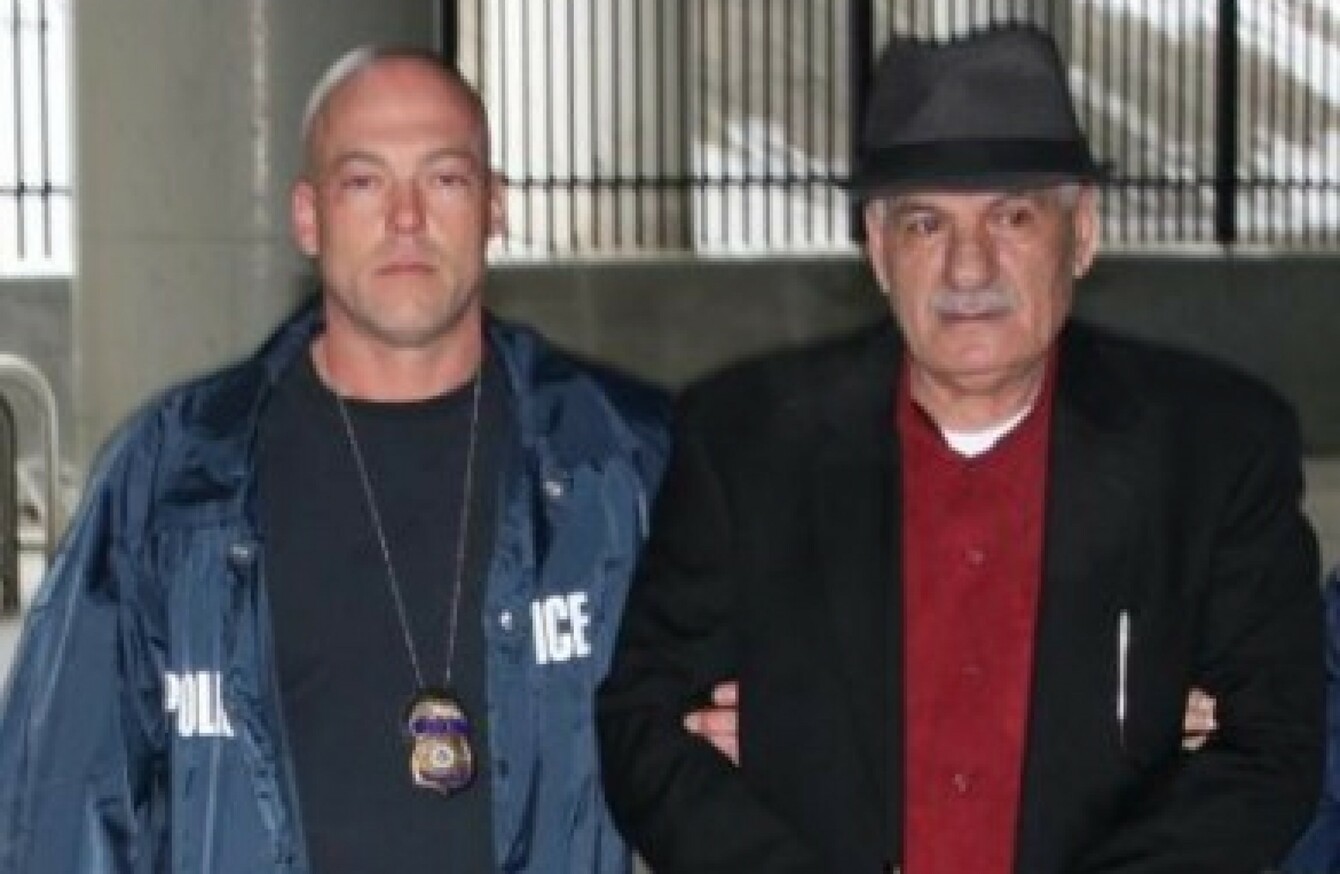 Mahmoud Bazzi, pictured here on the right
Mahmoud Bazzi, pictured here on the right
THE TRIAL OF a man accused of killing two Irish peacekeepers is underway in the Lebanon.
Mahmoud Bazzi, a 72-year-old Lebanese citizen, was extradited back to his own country from the United States earlier this year.
He had been living there and working as an ice cream vendor since 1994.
Today's military tribunal is a resumption of proceedings that got underway back in June when Bazzi was charged with the murders of Private Thomas Barrett and Private Derek Smallhorne and the attempted murder of Private John O'Mahony in April 1980.
A military tribunal differs from a civic trial in that it relates to charges brought against Bazzi by military authorities.
What has been happening today?
After the trial resumed in Beirut this morning only O'Mahony, who was seriously injured in the incident, was cross examined by the defence.
The case was then adjourned until April of next year, with the tribunal saying that further witnesses will then be called.
Speaking about the delay, Minister for Defence Simon Coveney said, "For the families, I had hoped that the case would conclude today.  I can only imagine the emotional toll the extended process is having on them". 
He went on to say that he was "satisfied" that the Lebanese authorities were dealing with the case in a thorough manner.
What happened?
In April 1980 Barrett, Smallhorne and O'Mahony were taken hostage by the South Lebanese Army.
Bazzi had been part of the militia at the time. 
Minister Coveney went on to say: 
Today's hearing is another step  in the campaign for justice on behalf of the family, friends and former colleagues of Privates Thomas Barrett and Derek Smallhorne who lost their lives tragically while on United Nations peacekeeping duty in Lebanon over 35 years ago.
Comments on this article have been closed as legal proceedings are underway.