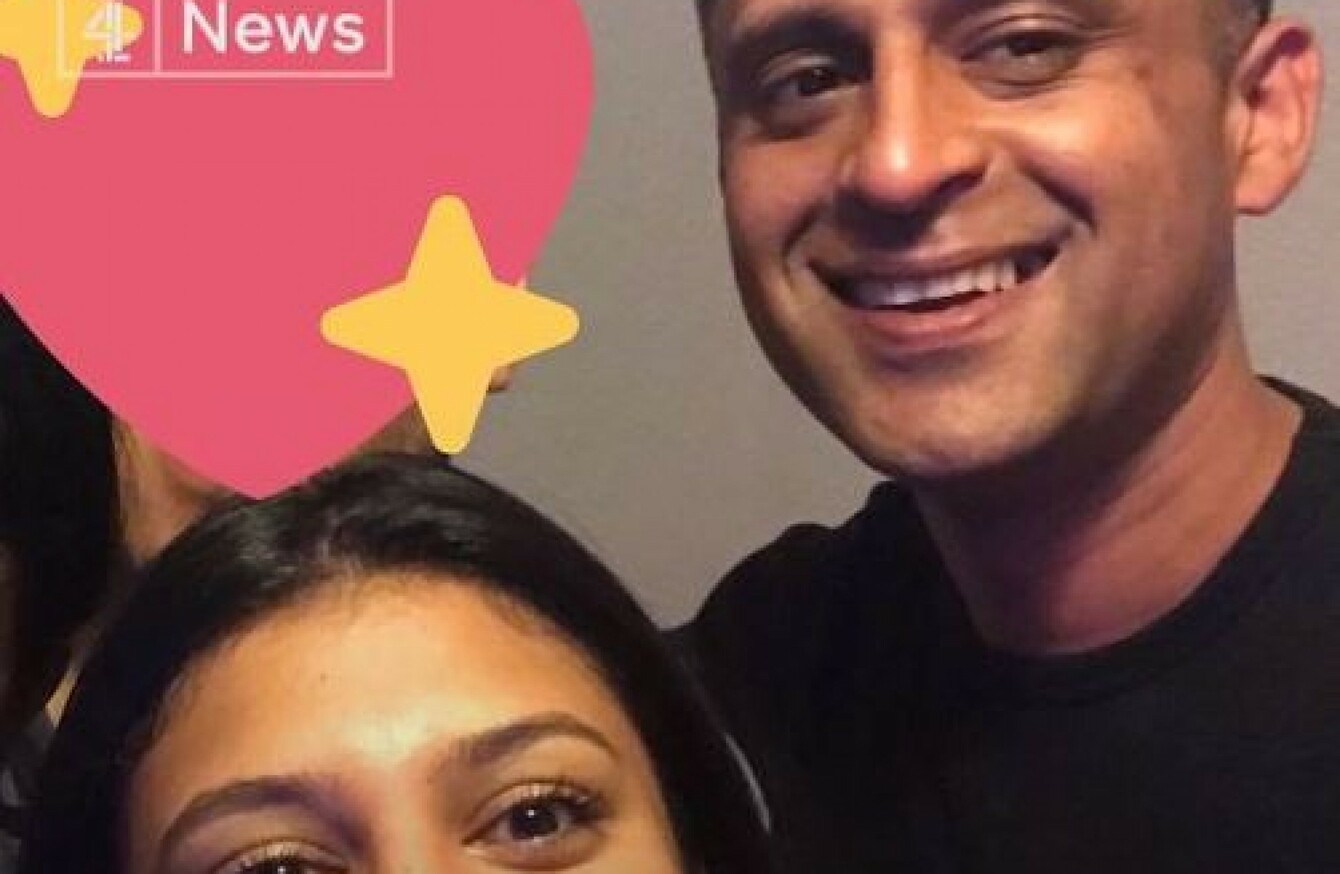 Jameel Muhktar and his cousin Resham Khan
Image: Screengrab via Channel 4 News
Jameel Muhktar and his cousin Resham Khan
Image: Screengrab via Channel 4 News
A MAN HAS been charged after handing himself into police over an acid attack on two cousins in East London.
Jameel Muhktar (37) and his cousin Resham Khan suffered severe burns when a man threw acid through their car window as they sat in traffic in Newham, London on 21 June. The pair were out celebrating Khan's 21st birthday.
Muhktar was put into an induced coma following the attack, while Resham underwent a skin graft. They both suffered severe burns to their faces and bodies.
John Tomlin of Colman Road, E16 has been charged with two counts of grievous bodily harm with intent.
Speaking about the incident on Channel 4 News, Muhktar said a clear liquid was squirted over them which he thought was water until his cousin started to scream.
I was watching her burning. Next thing you know, I'm burning.
Source: Channel 4 News/YouTube
Muhktar tried to drive away from the scene when he realised what had happened but, in a state of panic, he crashed the car into a barrier.
Tomline (24) will appear at Thames Magistrates' Court later today.