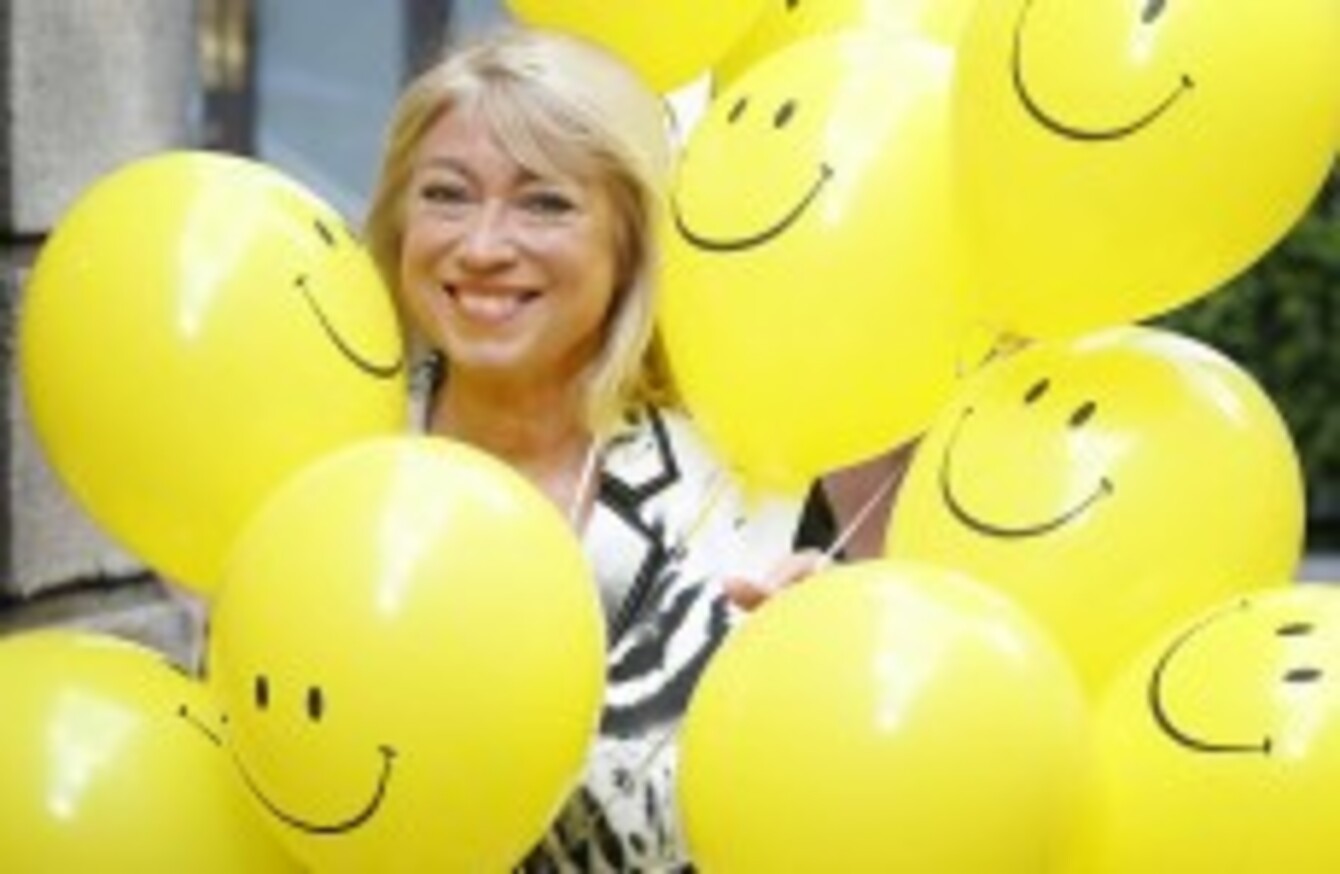 CARRYING OUT AN act of kindness has the power to make you happy, research has found.
According to a survey carried out by Amarach Research on behalf of Electric Ireland in October, the benefits of a kind act are not just felt by the recipient. Almost four out of five people surveyed (79 per cent) said that they felt happier as a result of being kinds to another person in some way.
However, it seems that young Irish men can't win – they were perceived in the survey to be the least kind category of people in the country (just 7 per cent of respondents perceived them to be likely to carry out an act of kindness).
And conversely, people were least likely to be kind to young Irish men (5 per cent).
Older Irish women were, in contrast, perceived to be most kind (67 per cent) and 66 per cent of people surveyed said they were most likely to be kind to older women.
Psychologist Dr Maureen Gaffney said that men shouldn't be too downhearted by the perceptions exposed in the survey. While women "put a lot of value in caring and are expected to be more caring", it doesn't mean that men are not similarly capable of being caring. "It's just that they tend to put more value on independence and are more reluctant to intrude on others' boundaries as they see it, especially other men's."
She warned against a misperception that men need acts of kindness less – "especially in the case of young men who hide their vulnerabilities".
Overall though, Irish people (57 per cent) tend to believe we are a kinder people than in most other countries and over half of respondents had themselves been on the receiving end of an act of kindness in the last month. Even better, 89 per cent of those surveyed said that they had done something kind for someone else in the last month.
Dr Gaffney said that kindness was a trait that was inseparable from "quality of life" in Ireland and that it makes both the giver and receiver a sense of wellbeing and happiness.
The effect on society can be profound. She said:
When you are kind to your family and friends, it helps to build good relationships. When you extend your circle of concern and are kind to strangers, it builds a sense of trust in the community.

Trust is a crucial component in how well communities and societies function socially and economically.
She returned to the topic of how young men might be overlooked – or find themselves less able to express themselves – as something to be tackled by society as a whole.
She said: "If we can persuade men to see performing and receiving acts of kindness not as signalling they are interfering or in need of help but as demonstrations of social competence."
The Electric Ireland Powering Kindness week, running until Friday, is expected to raise around €100,000 for Childline, Special Olympics Ireland and Breakthrough Cancer Research. For details on how to get your act of kindness to count, visit Facebook or poweringkindness.ie.