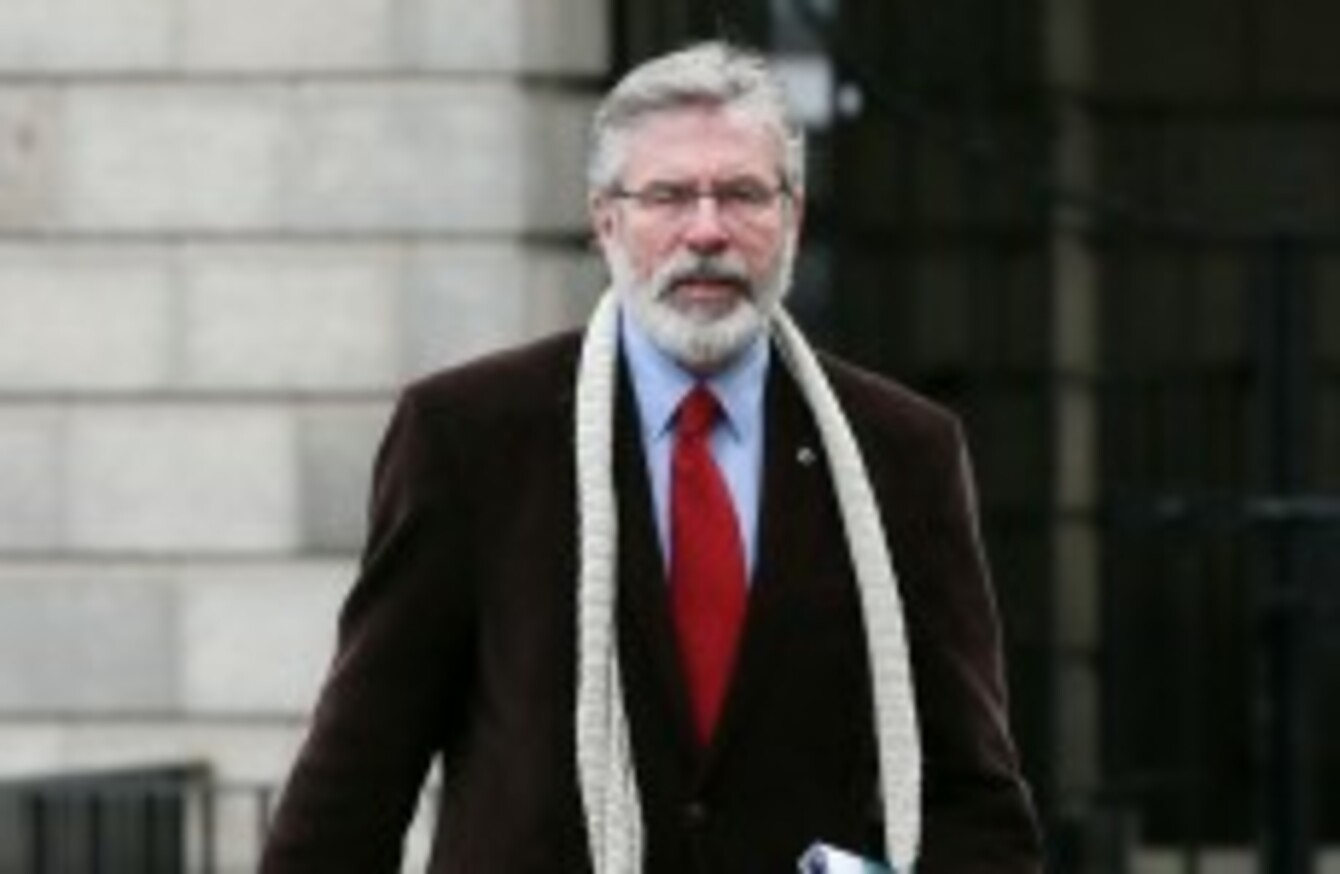 Gerry Adams last week
Image: Photocall Ireland
Gerry Adams last week
Image: Photocall Ireland
THE SINN FÉIN leader has said that the media has hit out at the media's treatment of him.
Gerry Adams says that calls for him to resign or to be prosecuted in light of his brother's conviction for rape and child abuse, stem from a "cynical media" and his political opponents.
"All of this has been hugely testing and challenging for me and for my clann. Only those who have had to go through this can appreciate the trauma it has caused.
"It also does not take account of the impact this is having on my family who have been affected by all of this.
"I am a public figure and subject to scrutiny and that is fair enough – but the despicable manner in which this issue is being dealt with by the DUP and others, and by some cynical elements of the media has become trial by media and a witch-hunt.
Adams said that the decision by the Public Prosecution Service's decision to refer his case to the Attorney General would find that he has done no wrong.
He added that his the police had information on his allegations that his brother Liam had raped his daughter Áine long before he did..
"Following a complaint by three senior DUP figures: Edwin Poots, Jonathan Craig and Paul Givan, the Police Ombudsman has now initiated an investigation into how the PSNI handled the Liam Adams case and according to media reports it is looking specifically at my evidence.
"This is unprecedented. I have learned of all of these developments in the media.
"The Police and Social Services had full information and detail of Áine's allegations from 1987.
"I never had that detail."
Adams called for privacy for his family.
My extended family have all been affected by this case. I am not asking for the media to give me some special dispensation. But my family should be given the space and privacy to heal the hurt.
"I also want to thank all those people who sent messages of support and solidarity aswell as constituents in Louth and others."