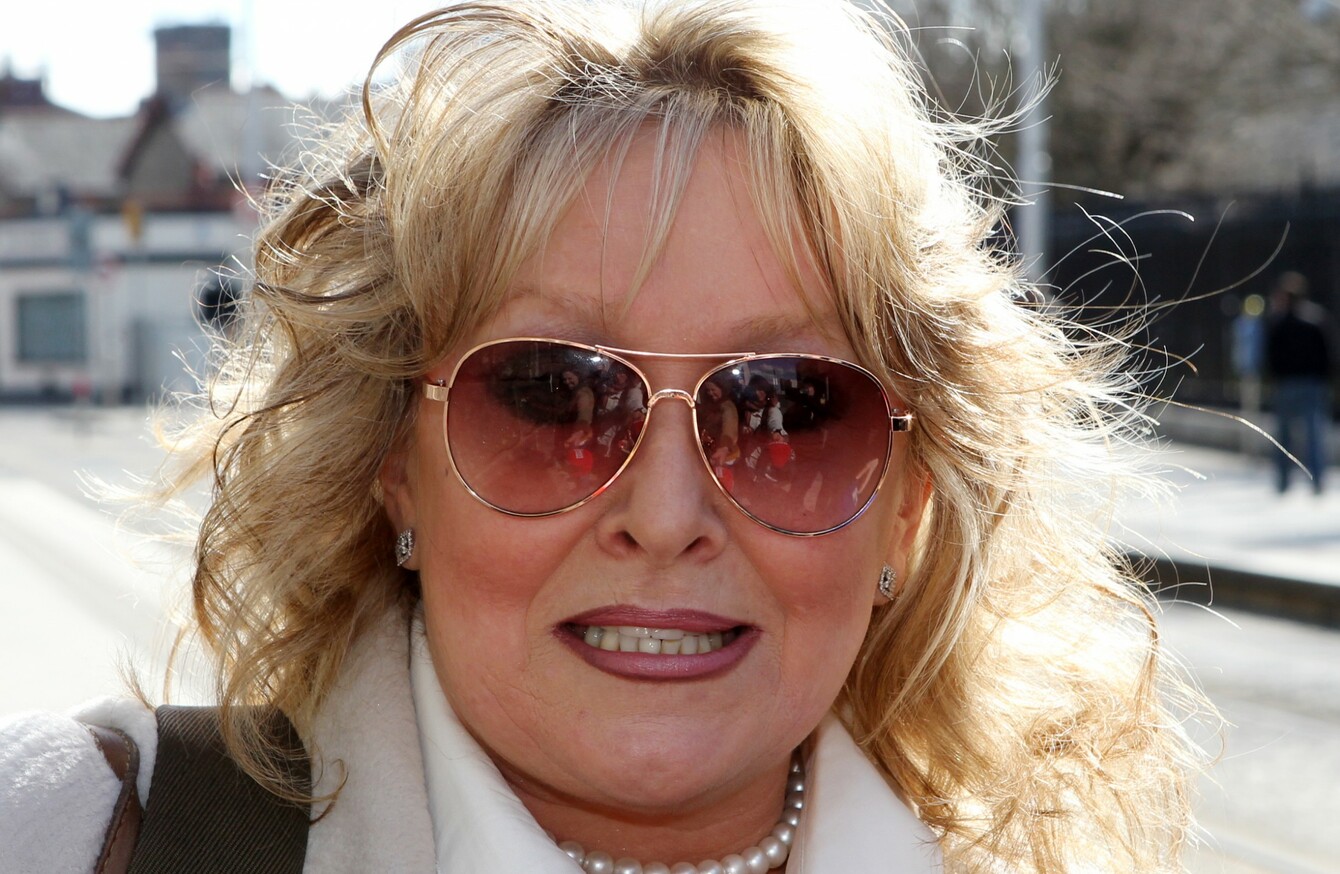 Image: Sam Boal/Photocall Ireland
Image: Sam Boal/Photocall Ireland
ADELE KING, BETTER known as Twink, hopes to be able to resume full monthly mortgage repayments on her home which is under threat of repossession by a bank, a judge was told today.
Barrister Shaula Connaughton-Deeny told the Circuit Civil Court that a solicitor on behalf of Adele King and her estranged husband, musician David Agnew, had contacted the bank with proposals to renew full repayments.
Connaughton-Deeny, who appeared with Clodagh Buckley of solicitors Ivor Fitzpatrick and Co for the bank, said King indicated she was agreeable to the name of Bank of Scotland, on possession proceedings against her and her husband, being changed to Start Mortgages which had taken over the mortgage debt.
Idrone House
The court has been told that the couple's mortgage on their former home, Idrone House, Idrone Avenue, Knocklyon, Dublin 16, remains in both their names.
Following difficulties in serving Agnew with the legal proceedings Judge Jacqueline Linnane last year granted leave for him to be served at his place of work, the DIT Conservatory of Music and Drama, at 163 Rathmines Road, Dublin.
Connaughton-Deeny told Judge Linnane today that King had contacted the bank's solicitors on Wednesday of this week with proposals to deal with the outstanding arrears.
"The proposals have been made in writing and the bank is considering them at the moment. Ms King hopes she will be able to return to making full repayments at a later date," Ms Connaughton-Deeny said.
She has agreed to the adjournment of the Civil Bill for possession and is not objecting to the change of bank name.
"Line of communication"
Connaughton-Deeny said both respondents were on notice of today's proceedings and, while it would appear that no solicitor intended to come on record for either Agnew or King, "there is a line of communication in existence." Neither of them appeared in court.
Judge Linnane adjourned the possession proceedings against the couple until October and directed that Start Mortgages be substituted as the plaintiff bank in the proceedings. She directed that full information including updated arrears be provided to the court by then.
In documents lodged earlier in court it was stated that as of August 2013 the bank was owed €244,000 including just over €11,600 arrears at that time.
Raising funds
Twink has said on television that she was embarking on an autobiography to raise funds to keep the home she shares with daughters Chloe and Naomi.
"It's not that I particularly want to do it. I put off the offer for years. I tell you it's a little matter of a costly divorce and trying to keep my house and I finally decided I would say yes," she said on Brendan O'Connor's RTÉ One Saturday Night Show.
Agnew moved out of the family home in 2004 after the couple ended their 21-year marriage.
In 2006 Adele King and David Agnew were ordered in the Circuit Court to pay a joint judgment for €19,000 after being sued by property firm Ballyview Builders which carried out redevelopment work on their home.
The builders claimed an unpaid debt of €26,577 but the court was told the case could be struck out following agreement on a settlement of €19,000.
Comments have been closed as this is an ongoing legal matter.