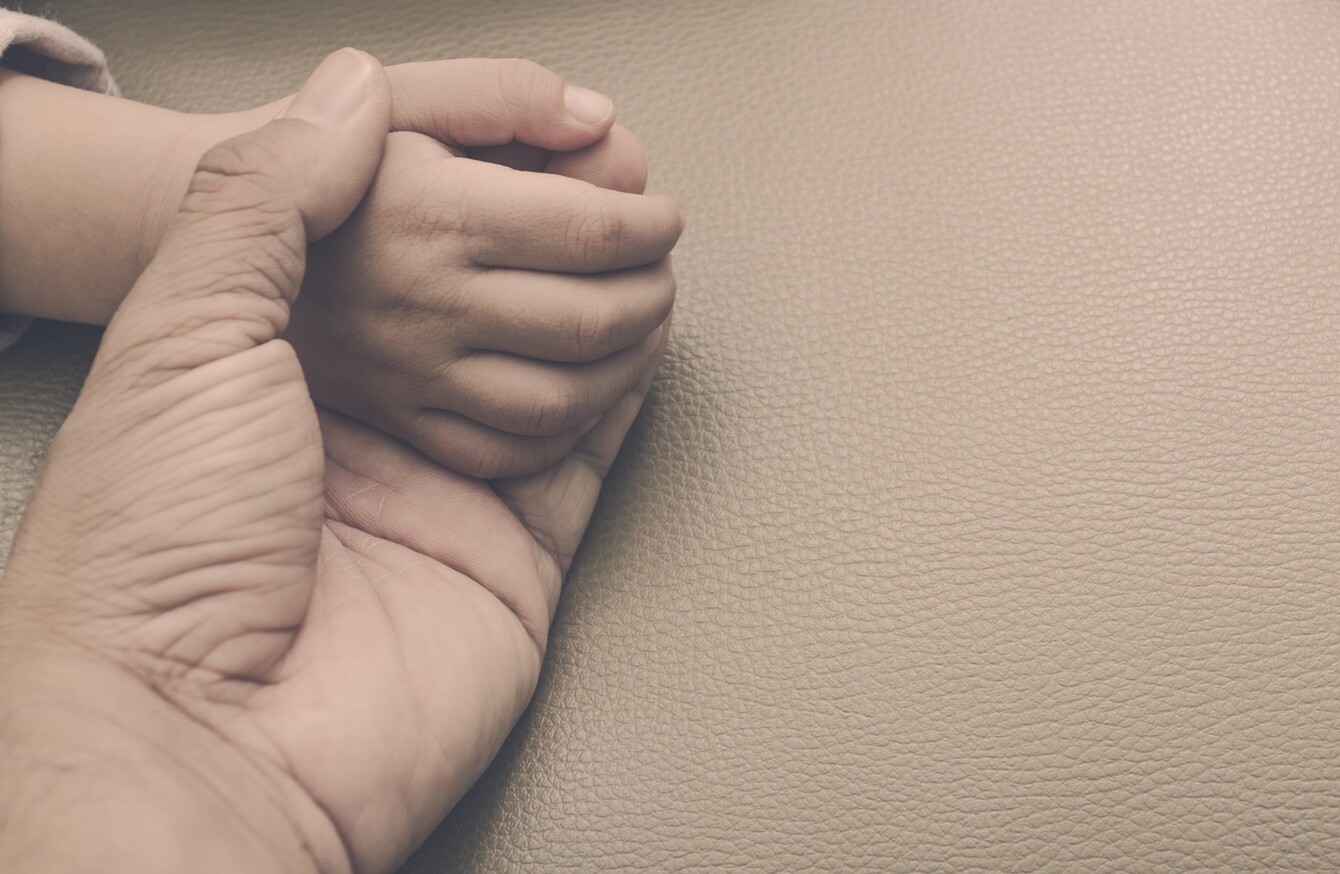 Image: Shutterstock/S.Wacharaphong
Image: Shutterstock/S.Wacharaphong
SOME OF THE thousands of Irish people affected by adoption will attend an information session today to find out how they can trace their natural family members – before it's too late.
Currently, people who are looking for natural relatives have to wait about two years before they are are seen by a social worker about their case, Adoption Rights Alliance director, Susan Lohan, told TheJournal.ie.
For those who are desperately seeking aging parents, the two-year wait means they are sometimes too late to find them alive.
ARA estimates between 85,000 and 90,000 children have been adopted since the formation of the state. "When you look at the family members affected by those adoptions, you're looking at 500,000 people directly affected by adoptions since then," she said.
Lohan is expecting a good turnout at today's information session, which takes place between 12pm and 6pm at the Racket Hall Hotel in Roscrea, Co Tipperary.
"It's open to anybody affected by adoption," she said. "So it can be mothers looking for children and children looking for mothers, fathers and siblings."
"Siblings are really important. In their failing years some mothers finally at last pluck up the courage to tell their other children about an older sibling."
Lohan said she has never heard of a sibling reacting badly to such a revelation.
"They are invariably shocked," she said.
People forget what Ireland was like in the 20th century and these things happened right up until the 90s and during the 90s. I think people are shocked that they lost a sibling just because their mother was unmarried.
In many cases, the mother and father went on to marry and have other children and that is particularly heartbreaking for siblings to realise they lost a sibling because of the draconian Catholic Church stance on having a child out of marriage.
Time running out
Lohan said the ARA receives about "one call a month" from people in their fifties and sixties who found out they were adopted only after their parents died. For them, time is rapidly running out in the hunt to find their natural parents.
"To be told you'll have a meeting with a social worker in two years and then the clock will start again from that point – it's just not good enough," she said.
Currently, people who are adopted are told to contact either the adoption agency or Tusla, the Child and Family Agency, which arranged the adoption. If they are unsure who arranged the adoption, they can get in touch with the Adoption Authority of Ireland (AAI) for further assistance.
People who were adopted or who put their child up for adoption can also put their names on the National Adoption Contact Preference Register which facilitates contact between natural relatives provided both sides agree to the contact.
Taking matters in their own hands
But Lohan says the ARA is constantly contacted by people who have no success with other methods.
"We tell them how to interrogate public records. It's a tedious process. There's a lot of detective work involved," she said. "People are also now using social media to trace their relatives."
That's the awful thing – in the wake of the absence of services and support services in particular, people are having to take matters in their own hands.
Mother and Baby Homes
The information day will also provide information for women and children who were inmates of mother and baby homes.
Former inmates who wish to make a statement to the Mother and Baby Homes Commission will be given legal advice by Hogan Lovells law firm, which has offered its services free-of-charge through the Clann project – a support network for those who wish to engage with the commission of investigation.
Lohan said it is important for women to come forward about their experiences to get a "real understanding of the scale of these human rights abuses."
Unfortunately, many older women still feel there is a stigma attached to having been a single mother, she said.
Our message to those women is: you did nothing wrong. You had a child and you were treated like a criminal. If you are interested in ensuring your experience becomes part of Irish history, please consider doing a witness statement.
We think people who engage in the process will feel a great sense of relief because they haven't been able to talk about their experiences before. We want them to get over that barrier. There's great healing to be achieved when you open up and tell your family members about your experiences.
Comment was sought from Tusla in relation to social worker waiting times.