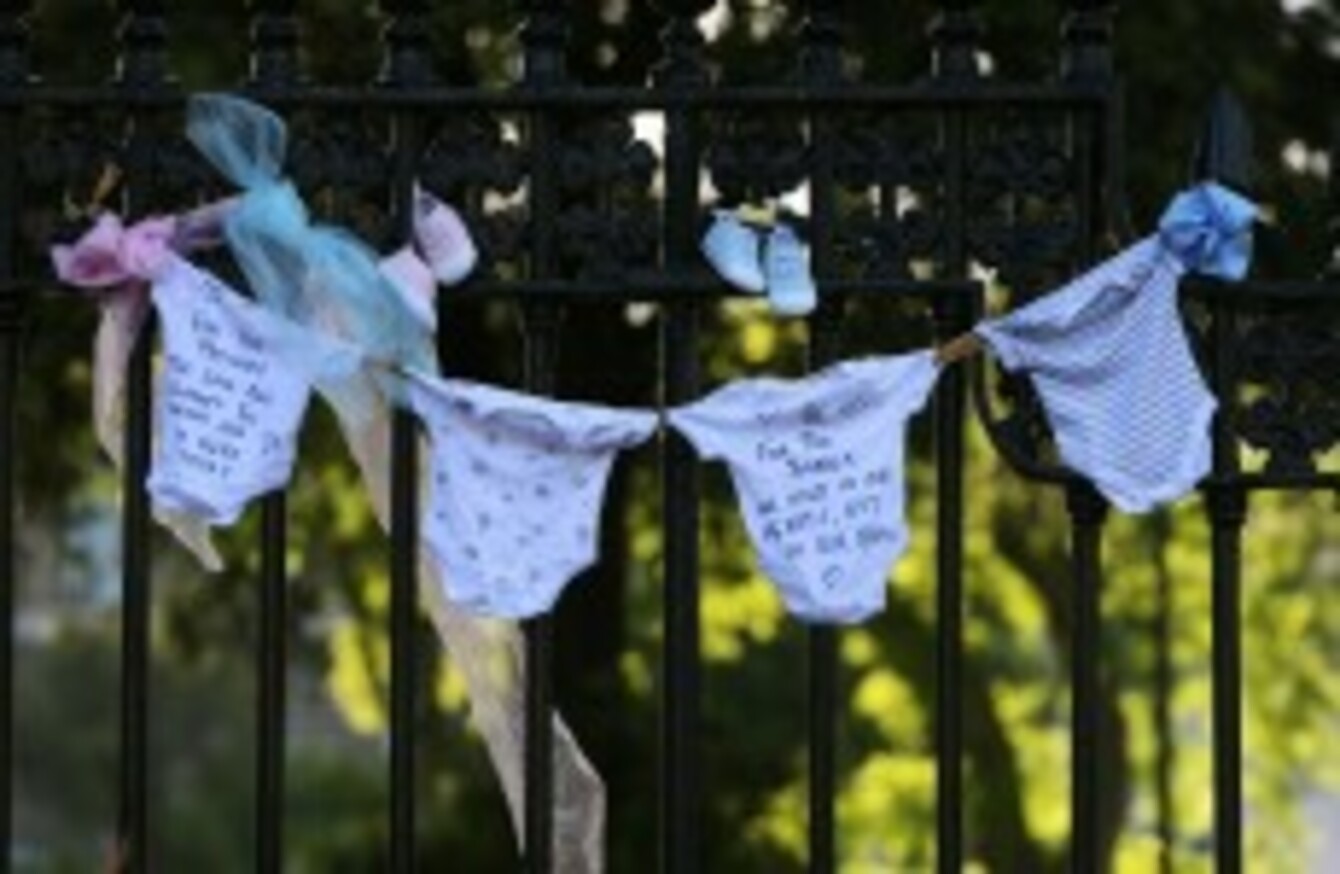 Image: Brian Lawless/PA
Image: Brian Lawless/PA
Updated 28/07/2015
NEW LEGISLATION WHICH would give stronger rights to adopted people has been hailed as "historic".
The bill published yesterday aims to give adopted people the statutory right to information about their birth parents, provided they agree not to attempt to contact them.
The provisions were contained in the heads of the Adoption (Information and Tracing) Bill. It will essentially allow people who were adopted to obtain information needed to apply for a birth certificate. They will also be able to access certain medical history details with the consent of their birth parent and they will be able to apply for a copy of their adoption order.
It's been greeted with a mixed reaction from adoption groups but Special Rapporteur on Child Protection Geoffrey Shannon told RTÉ's Morning Ireland he believed it was a big step forward.
We've been promised this legislation for three decades so I think it's truly historic.
Shannon said it is "a human right of every individual to know who they are".
A balancing act
In announcing the bill yesterday, Minister for Children and Youth Affairs James Reilly said that the government faced a challenge in balancing "an adopted person's request for information about his or her identity with the right to privacy of his or her birth parent".
"A birth certificate is an important piece of identifying information that is shared by an adopted person and his or her birth parents," Reilly said this afternoon.
The new proposal includes a contact preference mechanism that will operate alongside a undertaking by adopted persons not to contact his or her birth parents. In addition, there will be an offer of guidance and support from Tusla social workers to both adopted persons and birth parents.
Once the bill is passed, before the law comes into effect, there will be a one year delay to allow for an awareness campaign. During this period, birth parents will be allowed to indicate if they want "no contact at present" from the adopted child.
Provisions will apply both to those adopted in the future and anyone adopted before the start of the law.
Tuam babies
The catalyst for this bill was the Tuam Babies controversy and the Coalition of Mother And Baby home Survivors (CMABS) have welcomed today's announcement.
"All the issues that have previously caused problems appear to have been comprehensively addressed," the group said yesterday.
"It's a breakthrough day at last and adoption secrecy has finally been rejected in favour of full adoption equality," added chairperson Paul Redmond.
The group did criticise the one year lead-in to the legislation saying that CMABS represented "an ageing community".
The Adoption Rights Alliance have, however, criticised the provisions.
ARA's co-founder Susan Lohan says that the requirement that adopted people sign a declaration saying they will respect a birth mother's privacy is "offensive to adopted people".
ARA add that adopted people can already obtain their birth certs through the General Registrar's Office.
- With reporting by Michelle Hennessy.
First published 27/07/2015