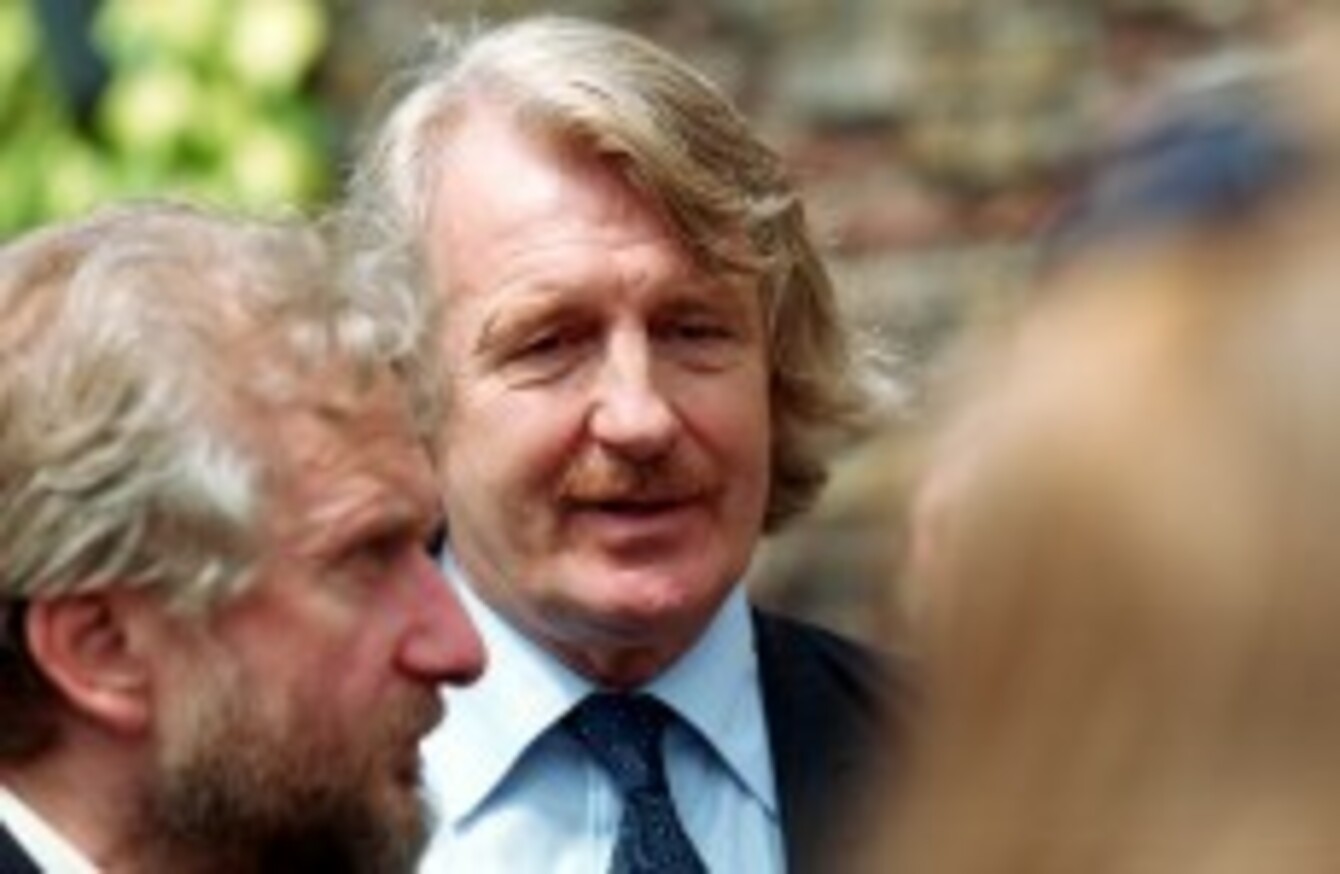 Aengus Fanning, pictured in 2001.
Image: Gareth Chaney/Photocall Ireland
Aengus Fanning, pictured in 2001.
Image: Gareth Chaney/Photocall Ireland
Tributes have been paid to long-time editor of the Sunday Independent Aengus Fanning who died this morning. He had been suffering from cancer.
Taoiseach Enda Kenny paid tribute to 69-year-old Fanning, who had edited the newspaper since 1984, saying:
Aengus was a charismatic and significant media figure who took a very hands on approach to his job as editor of the Sunday Independent. Throughout his 28 year tenure as editor of the paper, he ensured that the Sunday Independent remained relevant and influential on the important news stories of the day.
President Michael D Higgins extended his sympathy to Aengus's wife and three sons on their bereavement.
"Aengus was a very committed journalist and editor whose energy and talents will be greatly missed by his colleagues, not only in the Sunday Independent, but also in the wider world of journalism," said the President in a statement.
"He will also be missed by his many friends in the world of music".
Fianna Fáil lead Micheál Martin described Fanning as a "larger than life character who established himself in his own right as an institution in the Irish media".
"He was a passionate, opinionated and fearless journalist who had a great news sense and a love of top-quality writing," said Martin.
Aengus was never content to just report on events. He was an opinion former and someone with a deep commitment not just to Irish journalism but to the positive development of our society.
Making the announcement this morning, the Independent.ie website paid tribute to Fanning saying:
"He transformed the Sunday Independent into Ireland's largest selling newspaper with a mixture of passionate opinion columns, gossip, features and fashion".
"He introduced exciting new columnists including Gene Kerrigan, Ronan Fanning, Anthony Cronin and Brendan O'Connor".
The Tralee native was a graduate of University College Cork and played gaelic football for Kerry. His family owned local newspaper The Midland Tribune in Birr, Co Offaly.
He is survived by his wife Anne Harris, the deputy editor of the Sunday Independent, and his three sons. He first wife Mary predeceased him.
One of his final pieces for the paper ran last September and focused on Kerry football.