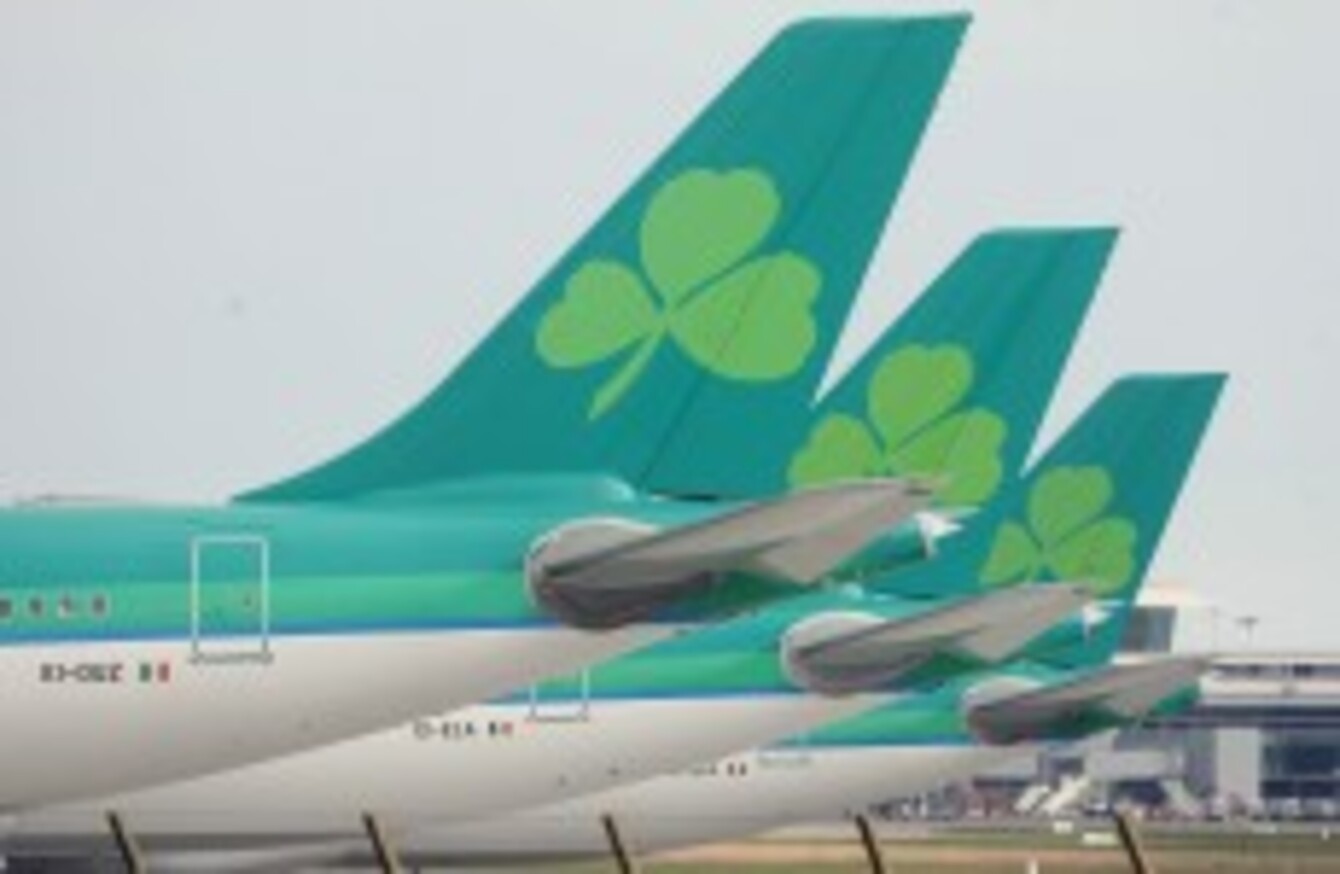 Image: Niall Carson/PA Archive/Press Association Images
Image: Niall Carson/PA Archive/Press Association Images
THERE'S BEEN A breakthrough in the long-running dispute between Aer Lingus and airline  cabin crew based at Shannon over new transatlantic services.
87 people are employed at the Shannon base. The airline announced last month that it was planning to close the facility following a row centring on staffing levels for the new flights, which will use smaller planes leased from another company.
The IMPACT trade union had initially rejected a  proposal that cabin crew operate the flights with four staff members instead of five.
Under proposals agreed between the two sides at the Labour Relations Commission at around 5am, it's planned there will be five cabin crew working on most of the flights when the new schedule begins from January.
A union spokesman confirmed to TheJournal.ie that it was planned some services would operate with four staff, and that crew would be paid extra 'credits' for working on those flights.
"The main point here is that the proposals are aimed at keeping the Shannon cabin crew base open, and ensuring that these flights are crewed by Aer Lingus crew," the spokesperson said.
He said that while most services would have the full complement of five staff members, the plan left the "operational possibility" that some would take-off with four.
The arrangements will be reviewed in July of next year.
The union has stressed that staff would prefer to be crewing fully-staffed planes rather than receiving financial compensation for covering the extra workload.
The IMPACT negotiators will put the proposals to the union's cabin crew in a meeting at 1pm today.