YOUR TRAVEL BUCKET lists can tell us a lot about you.
The more laidback and easy-going might choose a beachy sun holiday, the more adventurous among us somewhere more off the beaten track, and some people won't accept anywhere but New York.
What does your favourite destination from this list say about you?
(Oh, and if your favourite destination isn't in our list, feel free to tell us all about it in the comments section.)
Pick your favourite destination from the list below. Choose wisely now...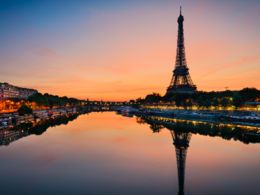 Shutterstock
Paris
Shutterstock
Amsterdam
Shutterstock
Faro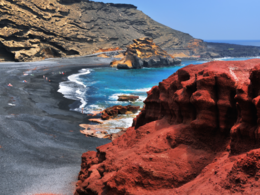 Shutterstock
Lanzarote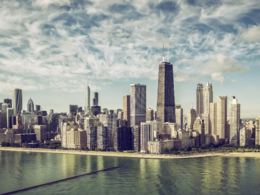 Shutterstock
Chicago
Shutterstock
Los Angeles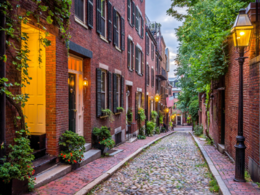 Shutterstock
Boston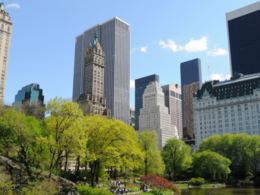 Shutterstock
New York Answer all the questions to see your result!
You scored out of !
You chose... Paris
Ah, the city of lights. You're a bit of a romantic at heart, aren't you? You like the finer things in life, like good wine and good food... but most of all, good company.
You scored out of !
You chose... Faro
You want to relax, but also like to go places ever so slightly off the beaten track. You're laidback but up for fun. You often choose things that can otherwise be a little overlooked.
You scored out of !
You chose... Lanzarote
You're easygoing and laidback and enjoy chill-out time. Your family is important to you, but you also like to kick back and have fun every now and again.
You scored out of !
You chose... Chicago
What's important to you in life? Beautiful things - be that a stunning skyline or art collections. You like to keep things nice and neat, but also have an adventurous streak.
You scored out of !
You chose... Los Angeles
The sprawling city of angels - does a part of you think you were born to see your name in lights? You like excitement and buzziness, but also want room to explore.
You scored out of !
You chose... Boston
You'll often root for the underdog, and while you like city living, you also value a sense of community spirit. History and people's stories are important to you. (As well as a good pint.)
You scored out of !
You chose... New York
The ultimate buzzy city, you're in search of constant stimulation and adventure. If you can't travel the whole world right this second, you'll just take the many worlds that live within New York.
You scored out of !
You chose... Amsterdam
You're chilled out for the most part, but with an undeniable weird streak. (Oh and are you a cyclist by any chance?)
And best of all? All of these great destinations are available on Aer Lingus's million-seat Great Escape Sale. If you're looking to escape this winter, log onto aerlingus.ie and see what great deal (and adventure) awaits you.