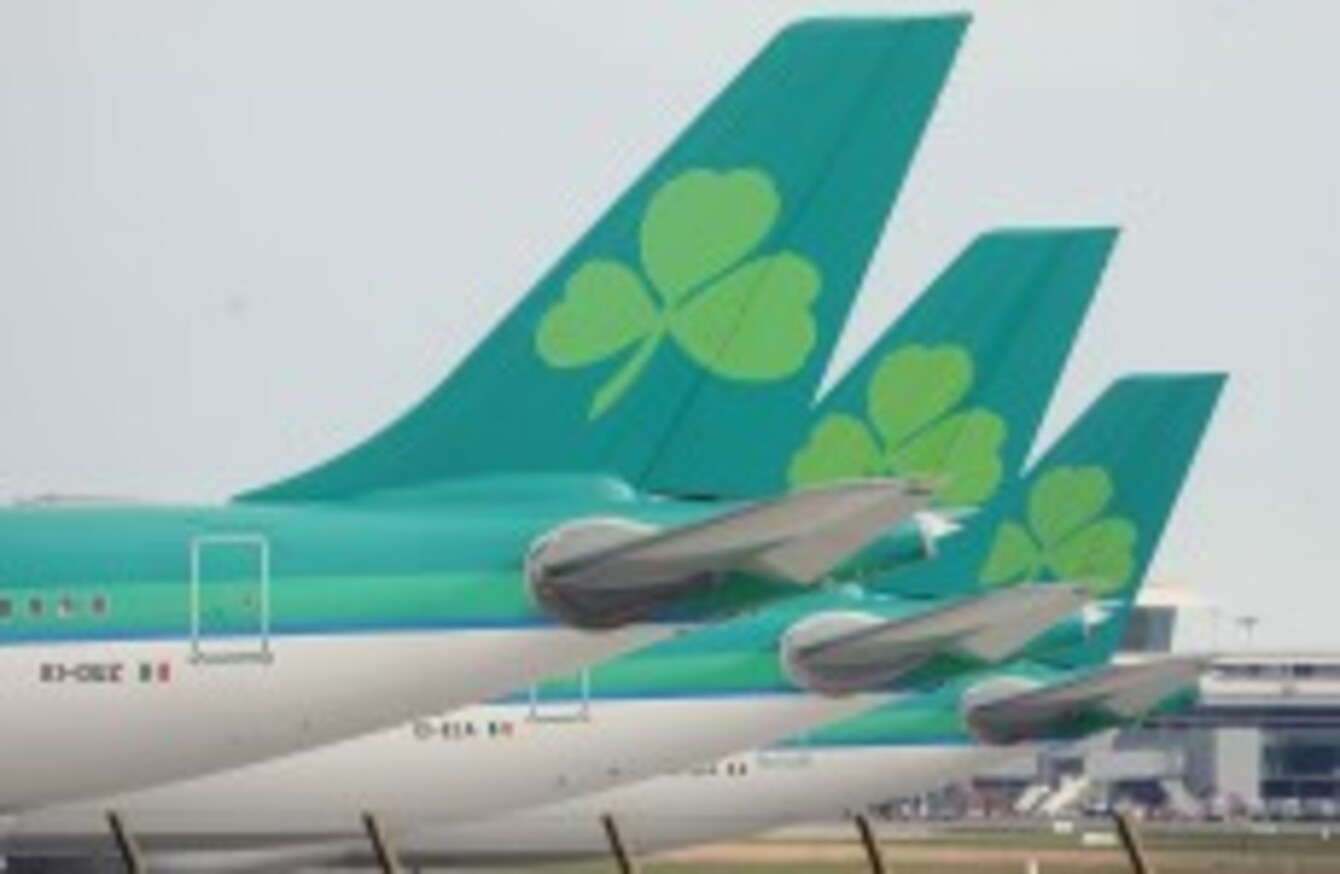 Image: Niall Carson/PA Wire/Press Association Images
Image: Niall Carson/PA Wire/Press Association Images
AER LINGUS HAS said that if the €748 million deficit in its pension scheme is not addressed, employees could receive just 4 per cent of their expected pension benefits.
In a statement yesterday, the airline said it was attempting to assist in the achievement of a fair outcome that improves the pension prospects of members of the Irish Airlines Superannuation Scheme (IASS) in a way that balances the interests of all parties.
On 29 September SIPTU withdrew its planned industrial action following talks with the strike action committees of Aer Lingus and the Dublin Airport Authority (DAA).
However on Friday the union wrote to the Labour Relations Committee (LRC) seeking its assistance to obtain an improvement in the money offered by the two companies.
Aer Lingus said it has put forward proposals as part of the LRC process seeking to improve the pensions that can be paid by the scheme and "place future pension provision on a sustainable basis."
It proposed closing the scheme to new members and ceasing benefit accumulation for for current members as well as reducing risk by "investing in bonds whose cash flows broadly match the IASS obligations". This approach, it said, would result in higher pensions than the wind up of the scheme.
Aer Lingus said that if the scheme had been wound up on 31 may 2012, "current employees and their beneficiaries not in receipt of a pension would have received approximately 4 per cent of their expected IASS pension benefit".
However the company stressed it would make no financial contribution to the scheme beyond its regular contributions which would be discontinued in any event if the IASS closed.
The airline also said it was prepared to put in place arrangements to improve the likely future pensions of affected IASS members "provided the balance between costs and benefits is in the interest of all parties including shareholders".
Aer Lingus said there can be no certainty that an agreement will be reached between all parties involved due to the "complex" discussions at the LRC.