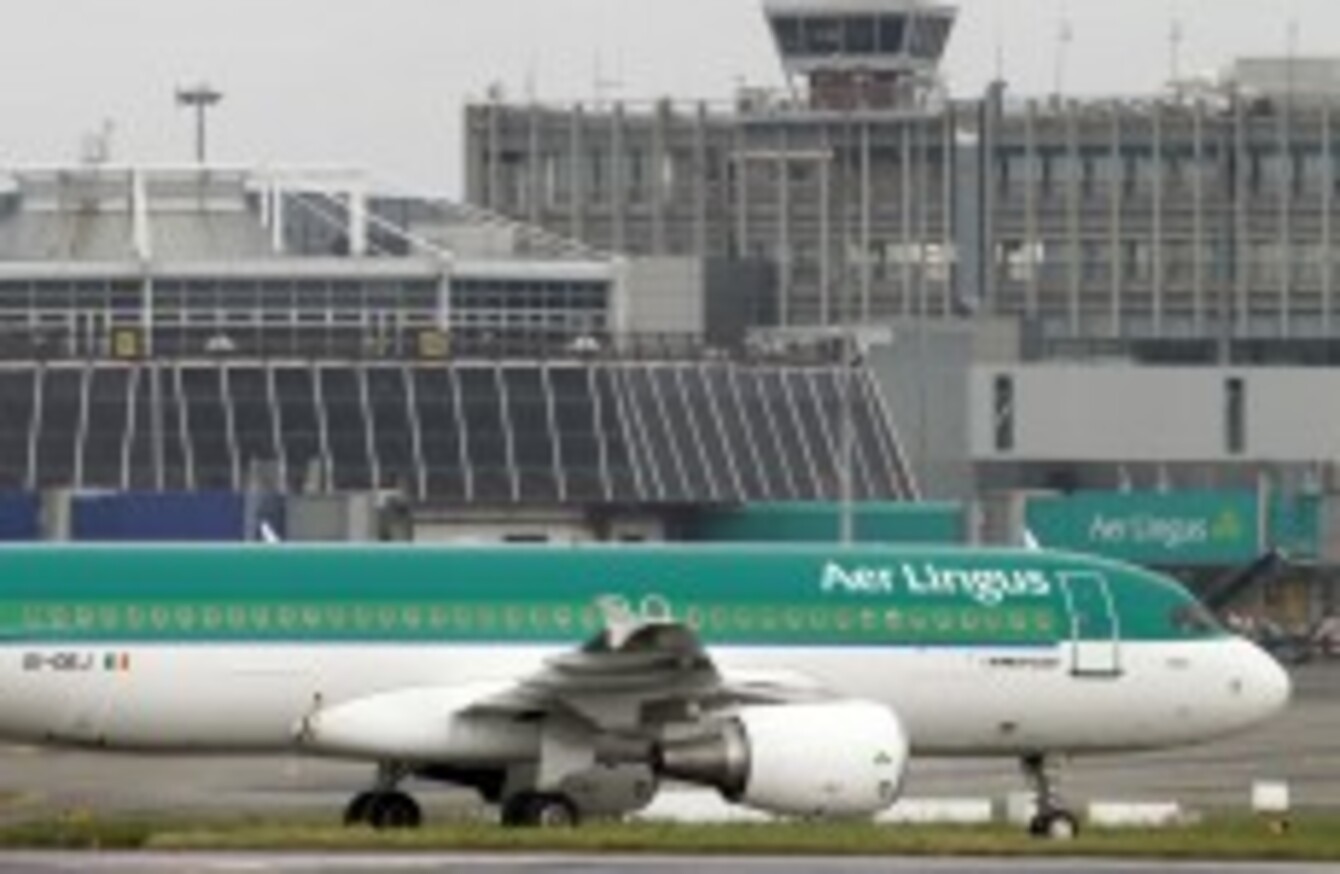 Aer Lingus plane at Dublin Airport
Image: Mark Stedman/Photocall
Aer Lingus plane at Dublin Airport
Image: Mark Stedman/Photocall
UNION LEADERS have said they are very "disappointed" following last night's meeting with the pension scheme trustees in which they were told that workers at Aer Lingus and the Dublin Airport Authority (DAA) could see a 15 per cent cut in their pensions.
Pension pot
Staff at Aer Lingus and the DAA could see their benefits slashed in order to tackle the shortfall of €800 million in the pension pot.
In a statement last night, trade union IMPACT said they were "very disappointed" at the analysis presented by the trustee of the Aer Lingus-DAA pension fund last night, adding that the trustee reported to them that the Pensions Board had made the decision to reject elements of the proposals to deal with the funding deficit, which were brokered by the Labour Court and agreed by unions and management at the two companies.
They said:
The union group will now seek advice from its advisers before deciding how to proceed.
Speaking to TheJournal.ie, a spokesperson for the IMPACT trade union said the unions will now take the figures that were presented last night and have them assessed by their own pension advisers.
"Then decisions will be made as to how to proceed based on our own testing of the figures," he said.
Another meeting is expected to take place between the unions and the pension trustees between now and Friday 18 October.