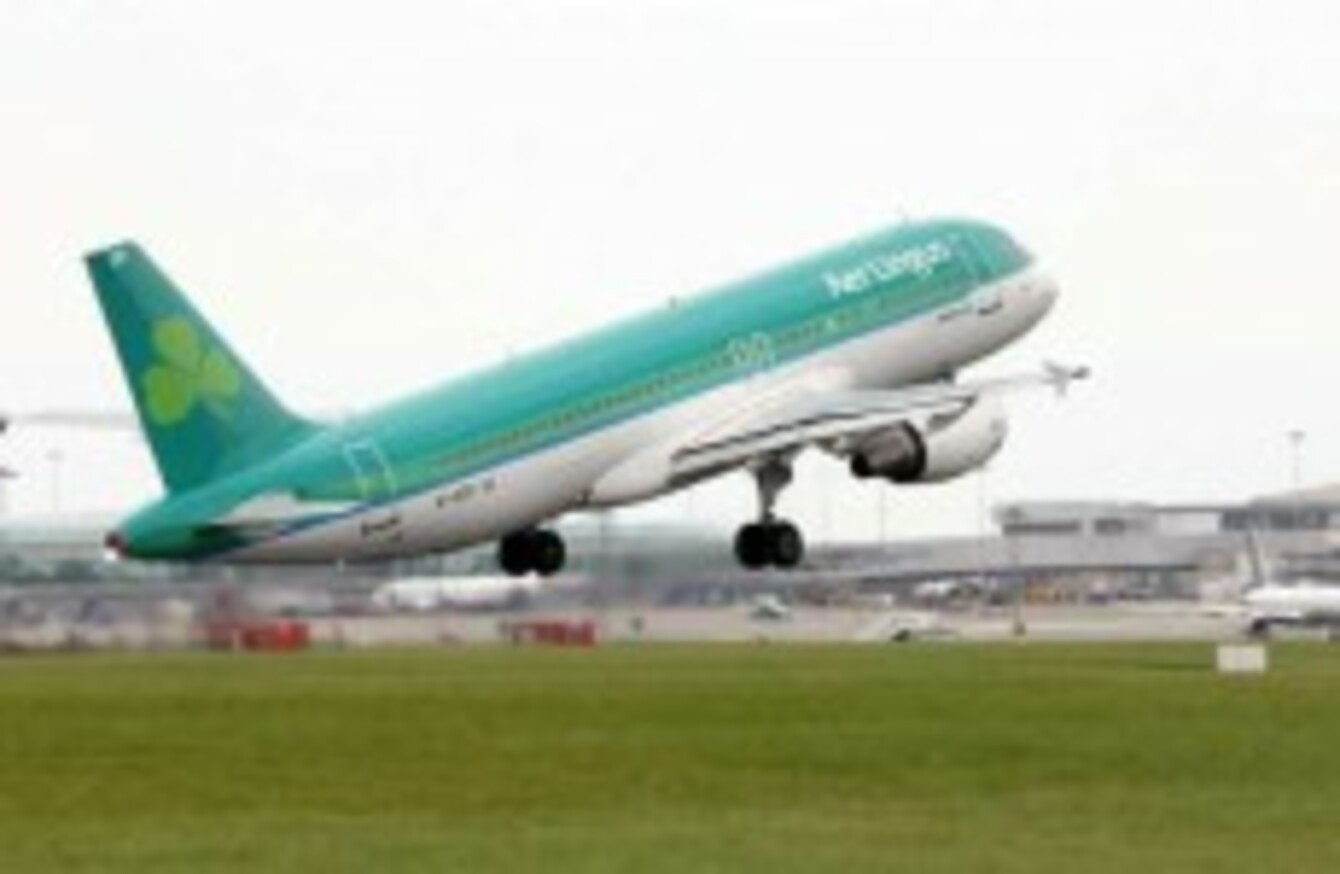 Image: Sasko Lazarov via Photocall Ireland
Image: Sasko Lazarov via Photocall Ireland
Updated 9.50pm
AER LINGUS HAS been named as one of the best low-cost airlines in the world when it comes to safety.
That's according to AirlineRatings.com, which said that Aer Lingus joined: Alaska Airlines, Icelandair, Jetblue, Jetstar,  Kulula.com, Monarch Airlines, Thomas Cook, TUI Fly and Westjet in that category.
The site surveyed 449 airlines, and said that 149 of those have the top seven-star safety ranking, but almost 50 have just three stars or less.
It named Qantas as the world's safest airline, saying:
Qantas was the lead airline with real time monitoring of its engines across its fleet using satellite communications, which has enabled the airline to detect problems before they become a major safety issue.
Aside from Qantas, the other top airlines for safety were named as: Air New Zealand, British Airways, Cathay Pacific Airways, Emirates, Etihad Airways, EVA Air, Finnair, Lufthansa and Singapore Airlines.
AirlineRatings.com uses its own rating system, which it says "takes into account a range of factors related to audits from aviation's governing bodies such as the FAA and ICAO as well as government audits and the airline's fatality record".  Meanwhile, its editorial team examine "each airline's operational history, incident records and operational excellence".
The site also described 2014 as "a bad year for airline safety, with some of the most tragic and bizarre incidents in modern history" taking place, but added "the numbers can be deceiving".
It said that there were 21 fatal airline accidents this year, with 986 fatalities, but pointed out that 50 years ago, there 87 crashes, when airlines only carried 5% of this year's 3.3billion passengers.
Record-breaking year
AER LINGUS HAS reported a record breaking 11 million passengers in 2014.
The figure is up over 3% on the previous year's passenger numbers of 10.7 million.
The airline's long haul passenger numbers rose by 20% while its short haul numbers dipped by 1%.
Aer Lingus said it flew a total of 705,000 passengers last month -that's down 3.8% compared to the 733,000 it carried in December 2013.
The number of passengers taking short flights decreased but the number taking long haul flight rose during the month.
Short haul traffic was down 8.2% to 517,000 passengers compared to 563,000 in December of last year.
While long haul passengers numbers were up 20% to 102,000 – compared to 85,000 in the same month in 2013.
Shares in Aer Lingus have risen since the airline rejected a takeover from the owner of British Airways last month.
- Additional reporting Aoife Barry