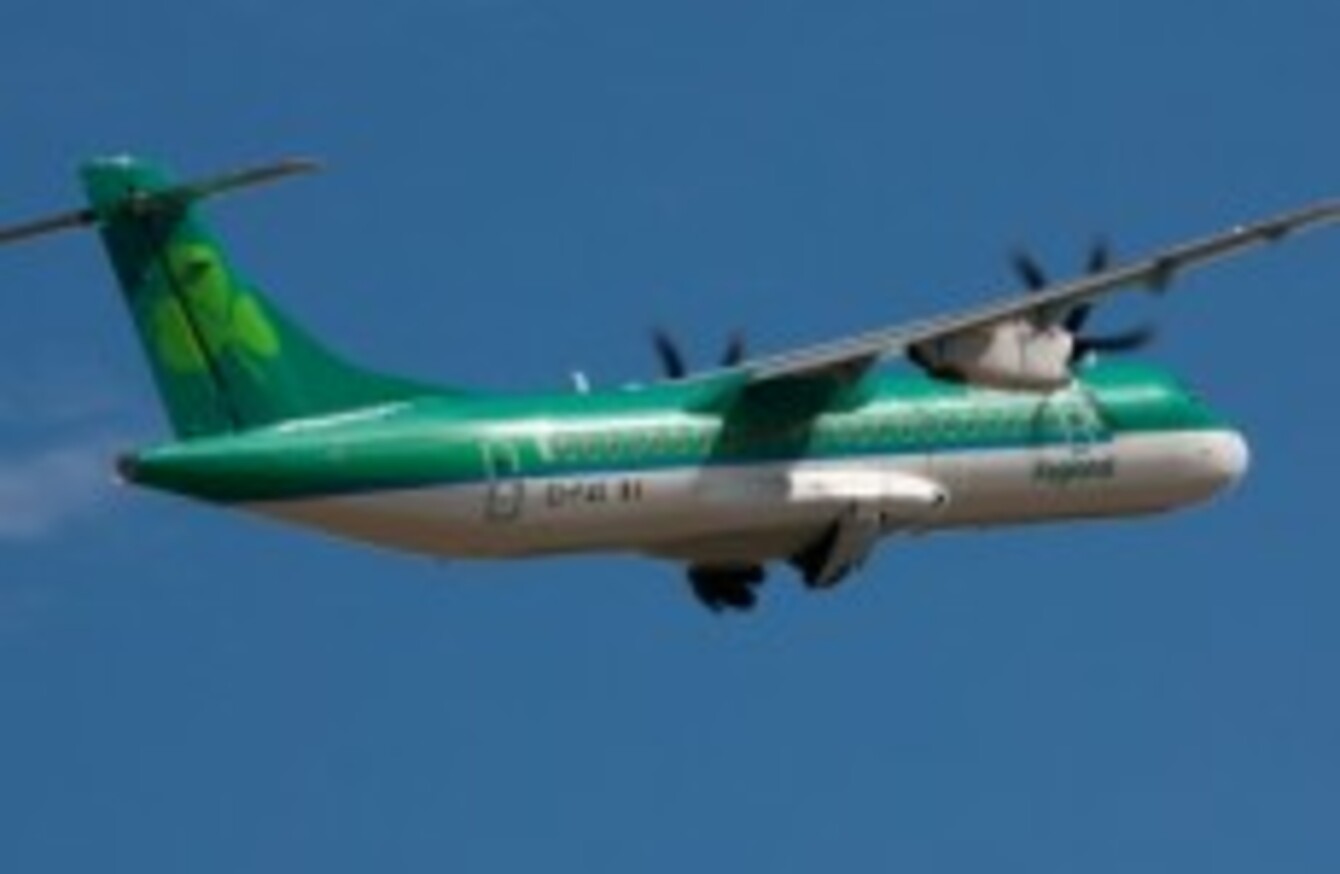 Image: Aer Lingus regional
Image: Aer Lingus regional
AER LINGUS REGIONAL traffic increased by 35 per cent last month compared to April 2014.
The short-hop carrier, which operates under the Stobart Air banner, flew 112,435 passengers last month, up 29,130 on last year's numbers.
Passengers flying to and from Dublin were up by 50 per cent with the Kerry-Dublin route seeing an increase of 38 per cent in April compared to the same month last year.
Passenger numbers on the Dublin-London Southend route were up by 21 per cent, with strong traffic over the Easter weekend combining with new routes from Dublin to Jersey, from Cork to Newcastle, and Shannon to Bristol also driving loads up.
The April figures follow on from slower gains made in March, when passenger numbers were up by 9 per cent.
The regional carrier has now rolled out seven of its eight new ATR 72-600 aircraft which were purchased last year.
Stobart Air commercial director Simon Fagan said he was "very pleased" with the results. He continued:
"The combination of the Easter break and three new routes coming into operation in recent weeks has resulted in more passenger numbers, particularly on all out Scottish-bound routes which saw an 11 per cent increase last month."
He said that the increase has also been driven by journeys originating from the UK that are connecting to transatlantic flights at Dublin and Shannon, particularly from Bristol and Glasgow.