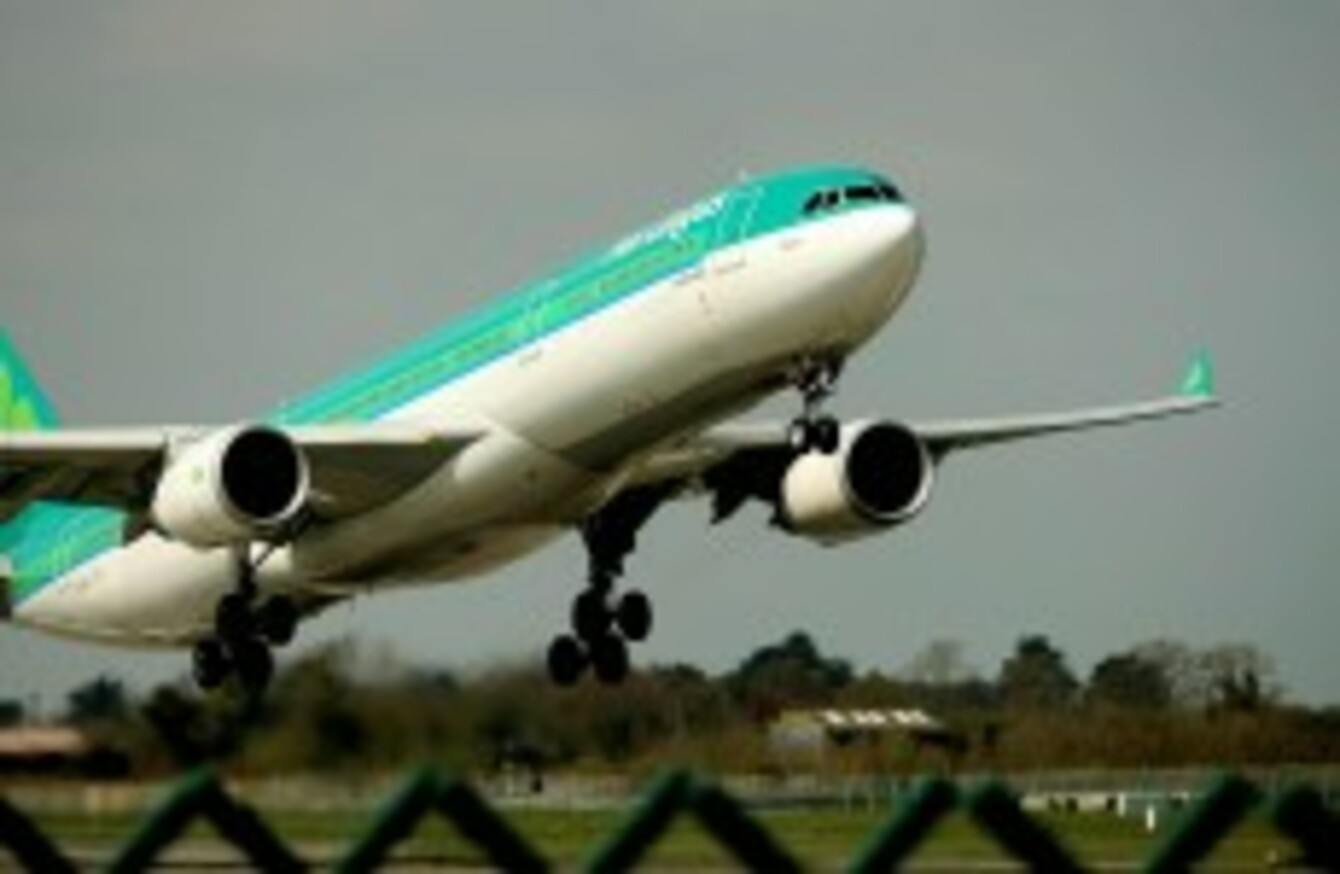 Image: Julien Behal/PA Wire
Image: Julien Behal/PA Wire
AER LINGUS MADE an operating profit of €61.1 million last year, according to its results which were published today – but says profits could have been even higher.
CEO Christoph Mueller said the ongoing dispute over the company pension fund made it difficult to reach progress on other key matters in the business.
"While I am broadly satisfied with our financial performance for 2013, I believe that we could have done better," he said."In particular, the absence of progress on pension matters inhibited developments on several other key matters for our business".
There has been a long-running dispute between employees of Aer Lingus and the Dublin Airport Authority and the companies over pension funds. SIPTU members have voted for industrial action to take place in the coming weeks.
Mueller said the company "can no longer defer business improvement initiatives".
Last year was the first year of significant growth for Aer Lingus since the global economic downturn, Mueller said.
Total revenue for the airline was up 2.3 per cent to €1,425 million – up from €1,393 million the previous year. The operating profit before net exceptional items was €61.1 million, which Aer Lingus said was in line with expectations.
Long haul flights saw an increase in revenue of more than 11 per cent as passenger numbers rose by 12 per cent.
Short haul revenue was down 3.3 per cent, which Aer Lingus said was due to extremely good weather in Ireland and northern Europe in the peak summer period which meant people stayed at home.
The company's balance sheet was strong at the end of the year with gross cash of €897.4 million and an increase in net cash to €419 million.