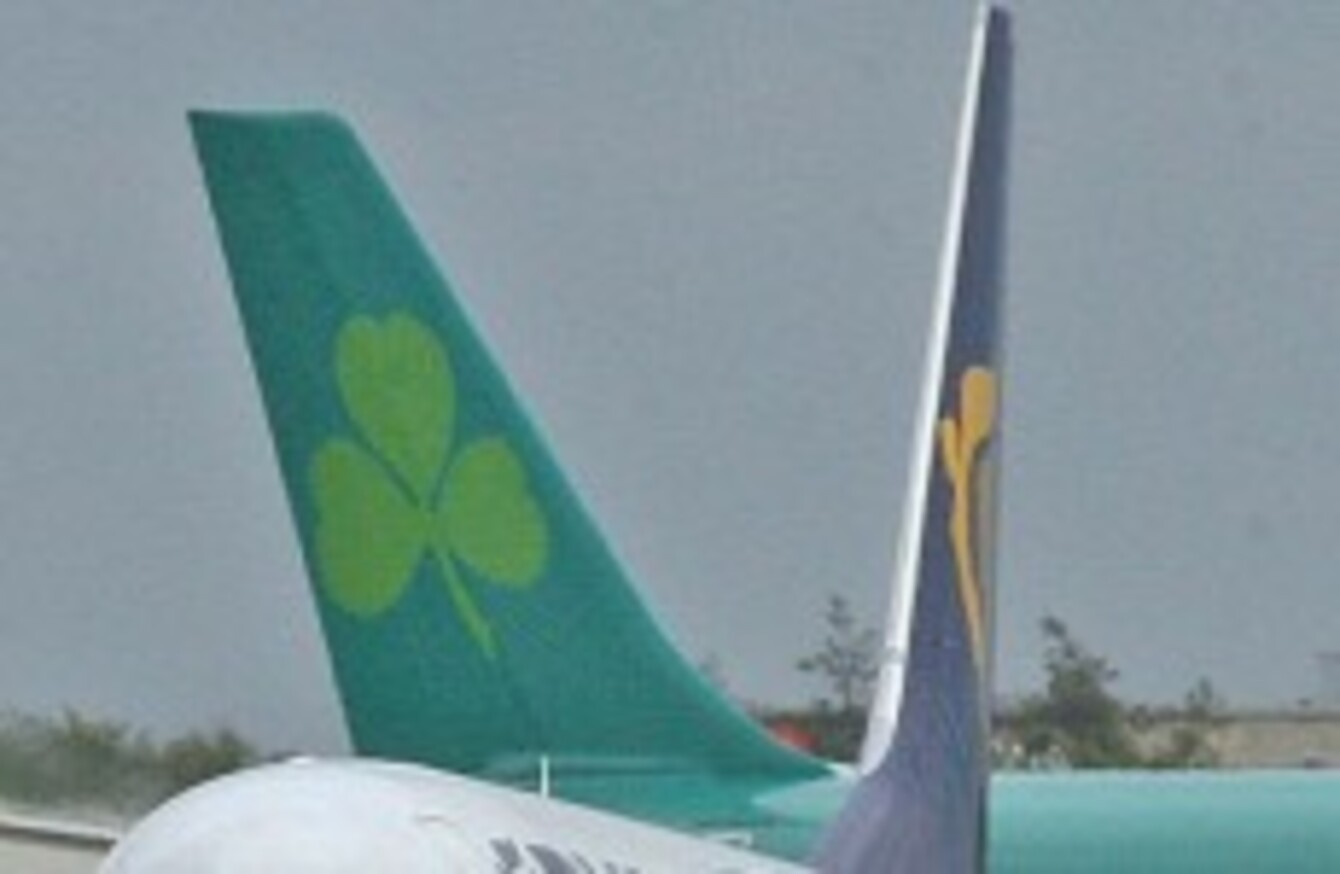 Image: PA Archive/Press Association Images
Image: PA Archive/Press Association Images
BOTH RYANAIR AND Aer Lingus carried more passengers last month than they did in the same month last year and are so far having a busier 2014 than 2013.
Ryanair broke the 8 million mark in June, flying 8.3 million passengers compared to 7.9 million the year before, a 5% increase.
Ryainair keeps a rolling annual traffic figure each month and says that in the last 12 month's they've carried 82.7 million customers.
Aer Lingus showed stronger growth last month, increasing by 7.8% in June 2014 compared to 2013, but its overall customer base is of course much smaller.
Ireland's national airline carried 1.125 million passengers last month compared to just over 1 million in 2013. So far this year they've had 5,235,000 passengers, a 3.4% increase.
Perhaps demonstrating how the more expensive long-haul market is beginning to recover, Aer Lingus's long haul traffic jumped by significant 21% on a yearly basis last month.