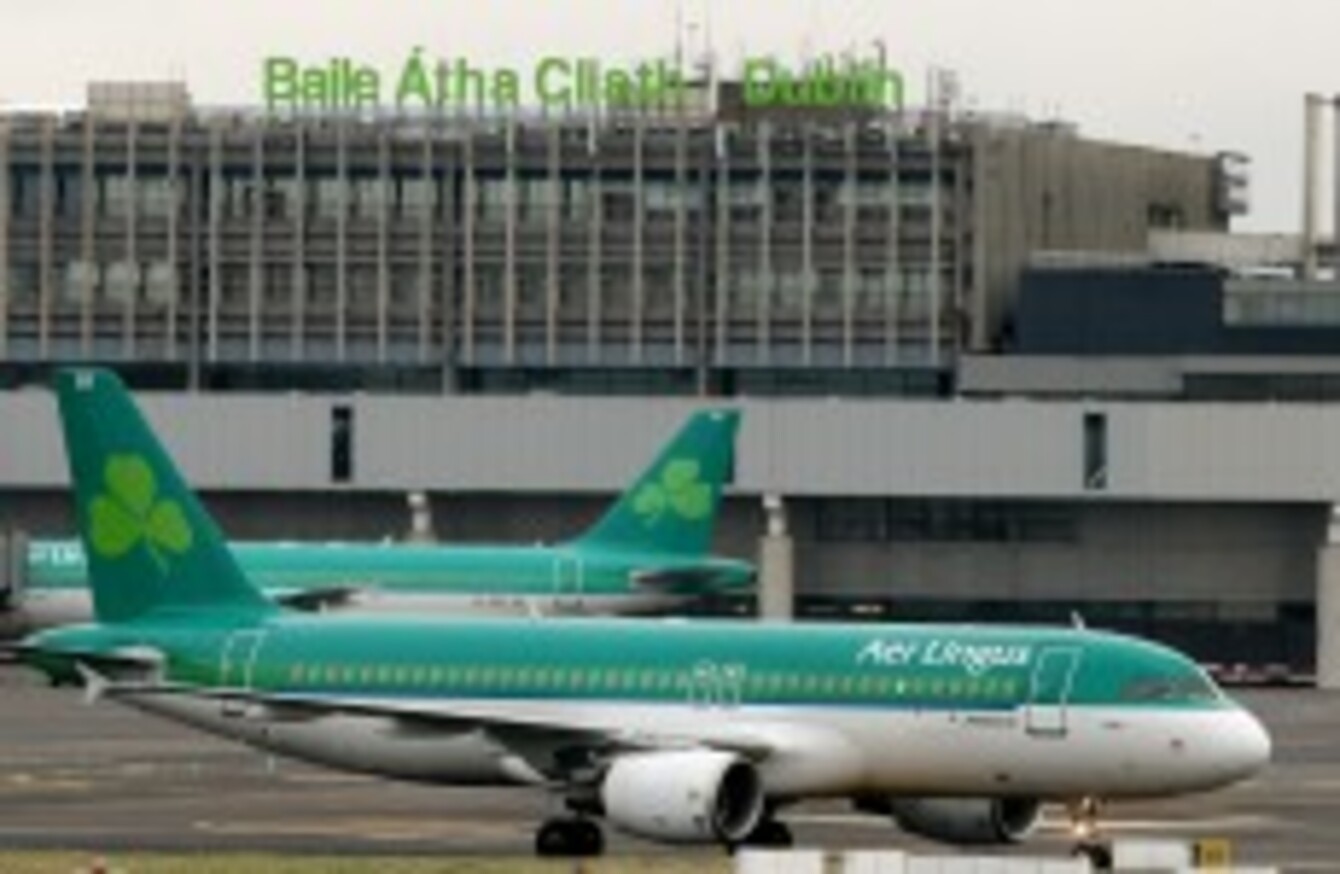 Image: Brian Lawless
Image: Brian Lawless
Updated at 10.50am
A GAP IS opening up between two of the main unions at Aer Lingus – after management at the airline wrote to the government last night with new promises on jobs and outsourcing.
The Dáil is preparing to vote on the sale of the government's stake in the airline later after angry scenes yesterday that saw opposition politicians rail against the move.
Unions had raised concerns over redundancies and potential outsourcing at the carrier, in the wake of the Minister for Transport's announcement, late on Tuesday, that the Cabinet had decided to accept IAG's proposal to buy the State's 25.1 per cent stake.
SIPTU said in a statement this morning that management at the airline had agreed to establish "a legally enshrined Registered Employment Agreement (REA) at the company" which would commit it not to pursue an agenda of outsourcing and compulsory redundancies.
The commitment was made in writing last night to Labour junior minister, Ged Nash, it emerged.
Welcoming the development this morning – SIPTU said it was "important".
Jack O'Connor, the SIPTU general president, speaking to RTÉ radio, also welcomed the move.
If the Dáil vote went through, and "it turns out that this letter doesn't do what it says on the tin" the union would go back to Labour TDs before the deal was finally agreed to say "you've been misled".
However, IMPACT has warned the letter is simply a "fig leaf" designed to "mollify" TDs who might be considering voting against the motion.
Spokesman Niall Shanahan said his union had written to all members of the Dáil today asking them to vote against the motion approving the sale.
Also speaking this morning, Transport Minister Paschal Donohoe said the government would be bringing the new legislation on Registered Employment Agreements before the Dáil.
"I believe if the Dáil vote was to take place at a reasonable time today that Minister Ged Nash, my colleague, could even be bringing that legislation [before the Dáíl] today," Donohoe said.
"It will be enacted before the summer," he added.
Asked whether the sale of Aer Lingus would go through before the agreements are 'set in stone' he didn't answer directly, but reiterated "a legislative and legal framework" was being set up to move proceedings forward.
Aer Lingus CEO Stephen Kavanagh, speaking to Morning Ireland, confirmed he had written to the government yesterday to allay any fears about the deal.
Compulsory redundancies and outsourcing of jobs wouldn't happen where savings can be made within the airline, he said.
"Outsourcing is not on the agenda" if efficiency is maintained, Kavanagh said – adding that efficiency was likely to improve if IAG takes over.