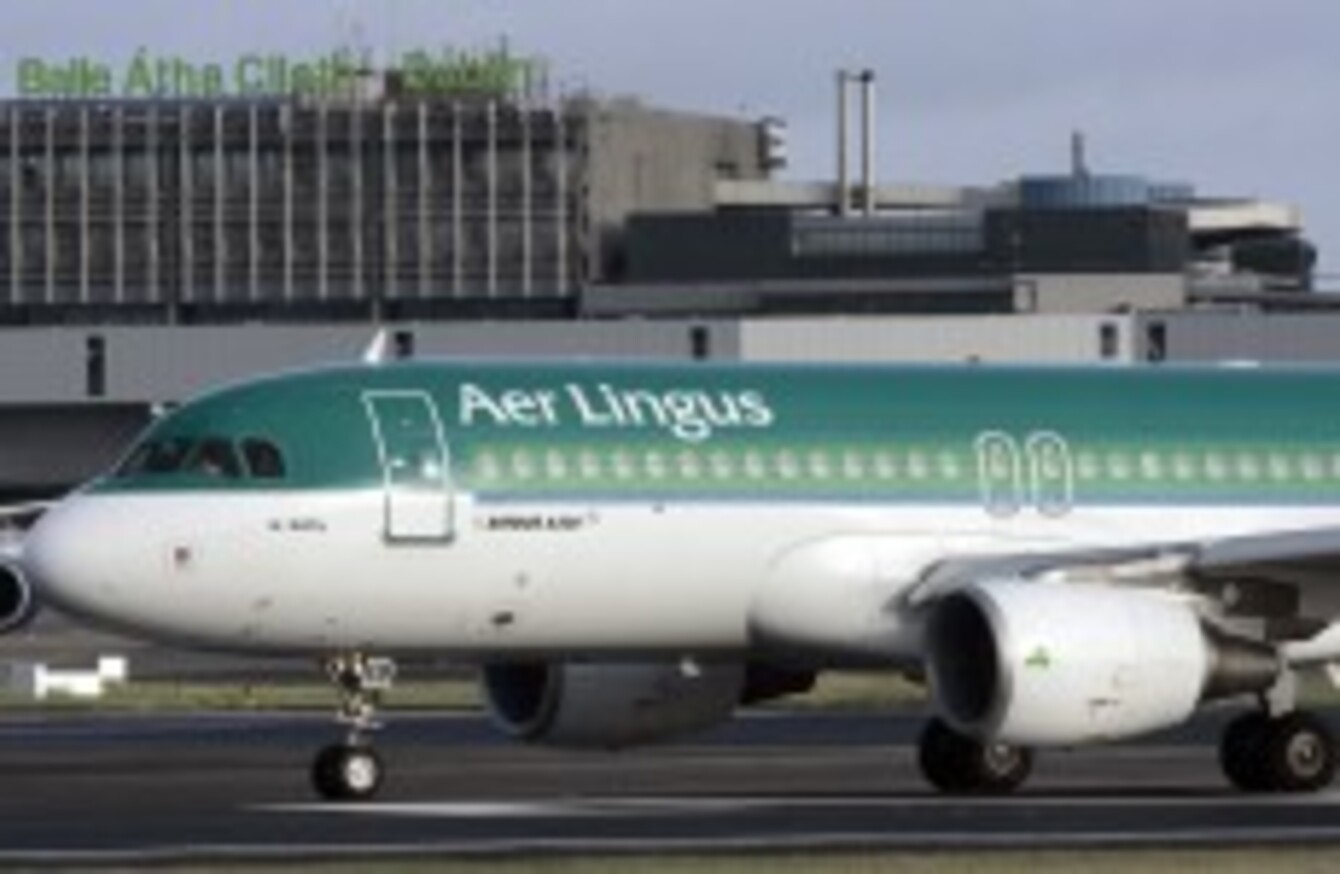 Image: Mark Stedman/Photocall Ireland
Image: Mark Stedman/Photocall Ireland
AER LINGUS HAS said it finds it "most regrettable" that SIPTU is to continue with plans for industrial action at the airline.
The company is in the process of activating its disruptions handling plan and said it will do everything possible on Monday 19November to minimise disruption to its customers' travel plans. "Aer Lingus' primary focus in the coming days is on our customers," said a statement.
It added:
Aer Lingus finds it most regrettable that SIPTU has taken this decision to use Aer Lingus customers as leverage in a dispute, for which a way forward is clearly available.
The requirement for employment cost stabilisation measures has been consistently stated by Aer Lingus in all of its statements. This requirement is not new and Aer Lingus' position in this regard remains unchanged.
The airline said it will communicate proactively with customers over the coming days to inform them of any anticipated schedule changes.
Clarification
The SIPTU council of representatives at Aer Lingus has sought clarification from the ICTU and IBEC on aspects of their proposal to mediate in the pensions dispute.
SIPTU Sector Organiser, Dermot O'Loughlin, said:
Our members are seeking the removal of pre-conditions introduced by Aer Lingus and which we believe to be unrelated to the pension crisis. In addition, we need clarification on the roles and responsibilities of all the participants mentioned in the ICTU/IBEC proposals. Separately, the union needs to establish if the Dublin Airport Authority is committed to the ICTU/IBEC proposals including the intention to refer certain issues to the Labour Court, where necessary.
He said that SIPTU members are not in a position to withdraw the notice for industrial action at the airline until such time as acceptable clarifications are received.
Yesterday, SIPTU held an emergency meeting with its Aer Lingus committee to discuss a five-point-plan from ICTU and IBEC to help solve the Aer Lingus/DAA pension crisis.
Following that meeting, O'Loughlin said the committee welcomes all initiatives aimed at resolving this difficult and complex dispute. He said that Aer Lingus has linked the resolution of the pension crisis to productivity/stabilisation measures, and:
Our members will not accept any proposals that require them to engage in productivity negotiations as a condition of protecting their pension entitlements.
Unions served Aer Lingus notice of industrial action last week.