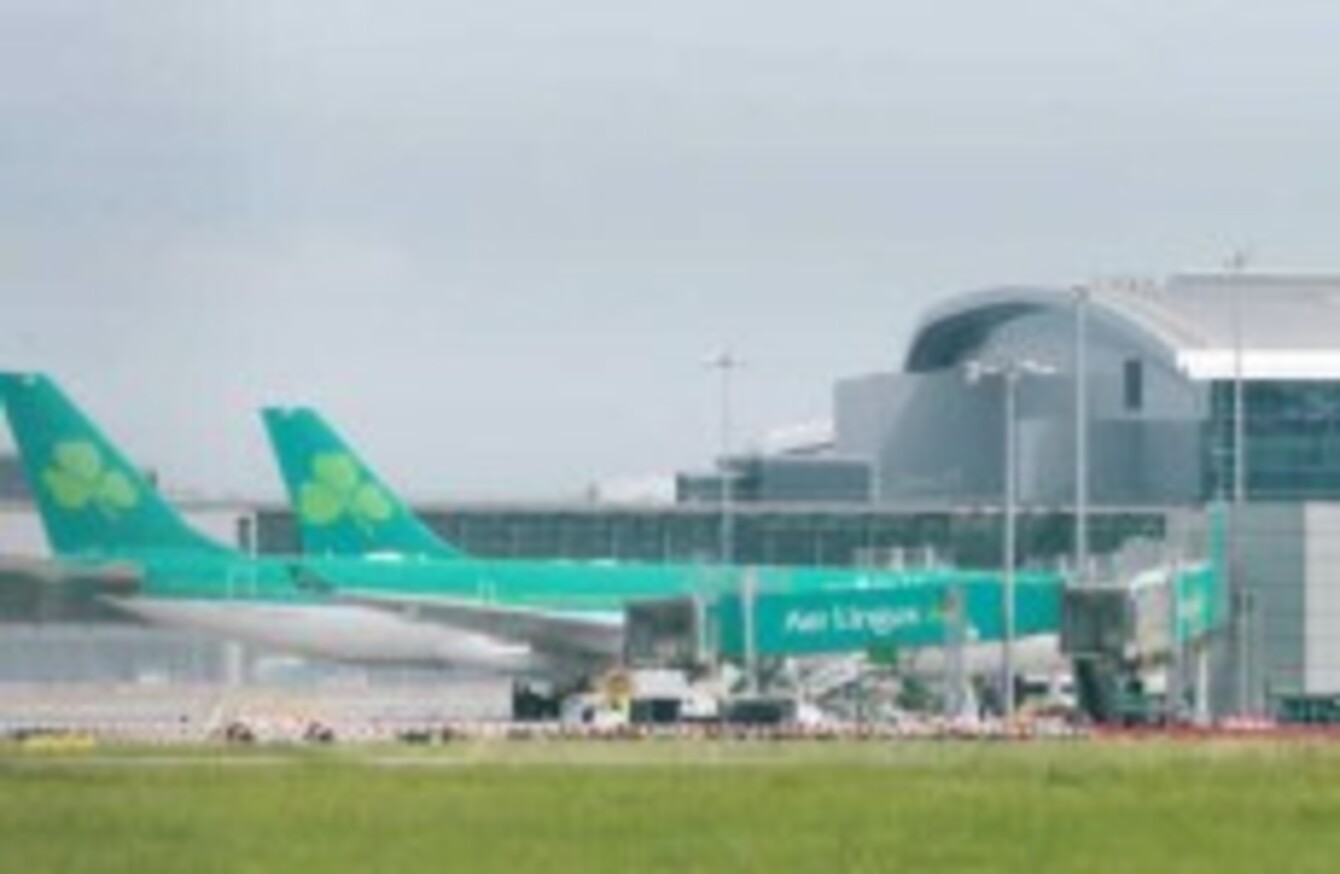 Image: Laura Hutton via Photocall Ireland
Image: Laura Hutton via Photocall Ireland
Updated 10pm
IMPACT IS TO issue Aer Lingus management with notice of two further one-day strikes after talks broke down this morning.
The strikes will be on Monday 16 and Wednesday 18 June.
The union said management had refused to negotiate in good faith and instead issued a take-it-or-leave-it proposal.
IMPACT described the proposal as "unacceptable to staff because it would mean hundreds of jobs losses".
IMPACT official Michael Landers said the union had been willing to continue talks over the weekend, but management walked away.
Landers said management's only proposals in three days of talks would require staff who currently fly short and long haul flights to be rostered solely for one or the other.
The talks were aimed at resolving a dispute over rosters which resulted in a 24-hour strike last Friday.
However Lander said that the Aer Lingus management team "seems determined on conflict rather than trying to find practical and acceptable solutions". He added that:
Therefore, we have had to conclude that, regrettably, only further industrial action can bring about a constructive approach from management.
5:3 Rosters 
IMPACT say that management negotiators have blankly refused to test a '5:3' roster across long and short-haul flights.
"In three days of talks they simply refused to discuss it. Yet cabin crew are confident that these alternative rosters could be implemented with no loss of productivity or at any extra cost to the airline".
IMPACT says current cabin crew roster patterns are erratic, unpredictable and subject to changes at very short notice.
First published 8.49pm