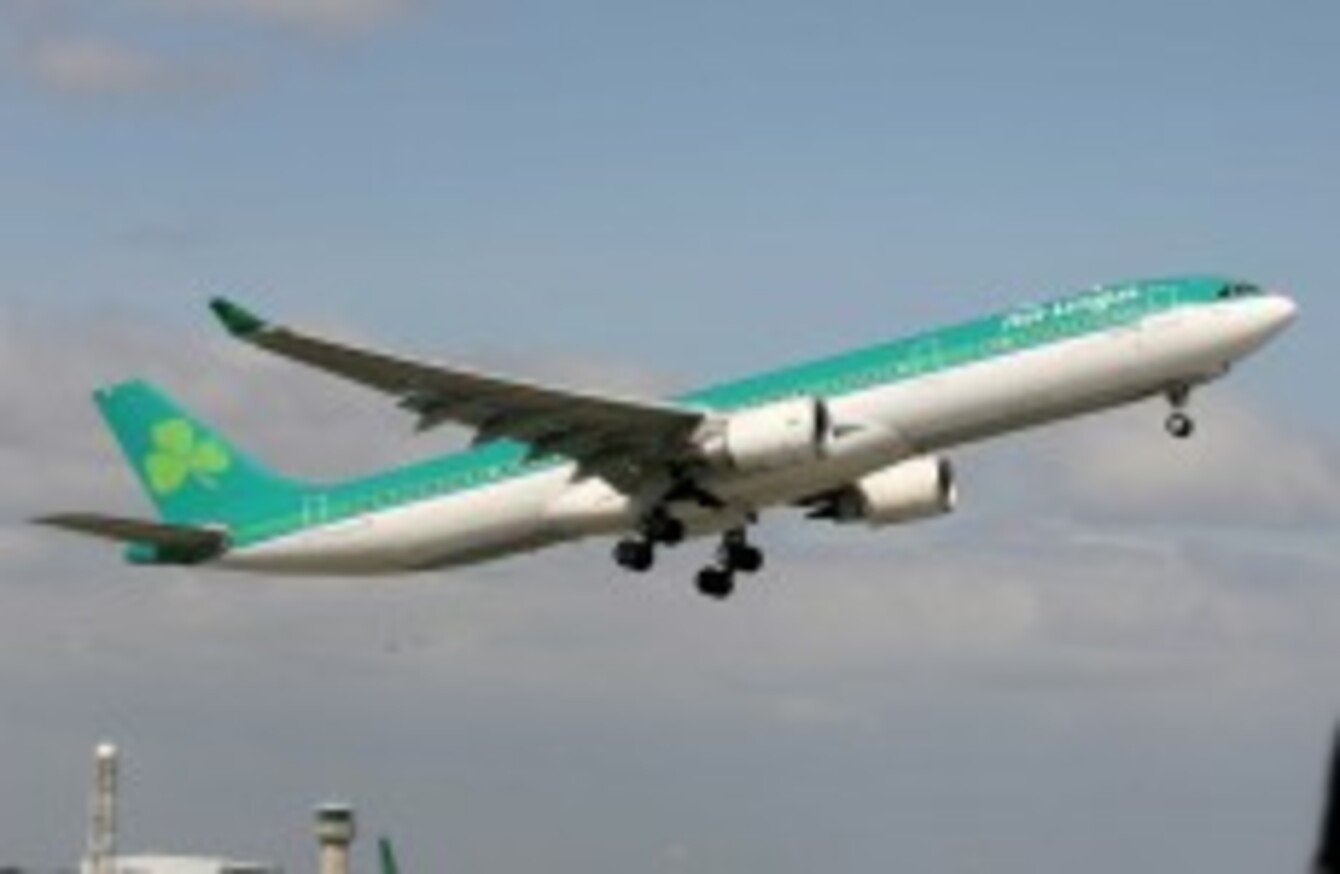 Image: Photocall Ireland
Image: Photocall Ireland
THE START OF the June bank holiday weekend has been marred by the cancellation of nearly all Aer Lingus flights from three Irish airports today.
Cork, Shannon and Dublin airports have all been affected by the 24-hour strike by cabin crew over work schedules.
The departures schedules for Dublin Airport only lists some Aer Lingus flights as cancelled, with others left blank. The airline tried to rebook passengers onto extra flights yesterday and tomorrow. The schedules at Cork and Shannon are similarly affected, although some flights did depart this morning from the latter.
The striking cabin crew are planning to march to Aer Lingus's head office in Dublin Airport later this morning as part of their protest.
The dispute, according to a letter from the crew represented by IMPACT and which was released to media yesterday, revolves around a new roster which does not allow staff to plan their rest time. The staff claim that "stable roster patterns like the one we've proposed are already in use in other airlines".
The letter added:
What we're seeking here is simply to test a system that ensures adequate rest between blocks of duty, and which we know is in place in other airlines. In the long term, it would be a more sustainable approach for the airline as well as for the crew.
The crew are proposing a "5:3″ roster, similar to that already in place for Aer Lingus pilots on shorthaul European services.
Speaking on RTÉ's Morning Ireland, Director of Communications for Aer Lingus, Declan Kearney said that changing the roster for cabin crew would increase costs and drive up prices for customers.
He said that talks were due to take place next Wednesday.
Kearney said "if you were to exceed to the demands with a gun to the head then obviously that has a knock-on effect in an industrial relations environment".
He said we can't concede to the demands of the union as it will "incur huge cost increases".
The increase in the chief executive's pension payments "has nothing to do with this matter" said Kearney, who said it happened in 2013.
He said Wednesday's meeting will not just focus on the rostering issue but will centre on how to "avoid the next ten years of disputes".
Additional reporting Christina Finn