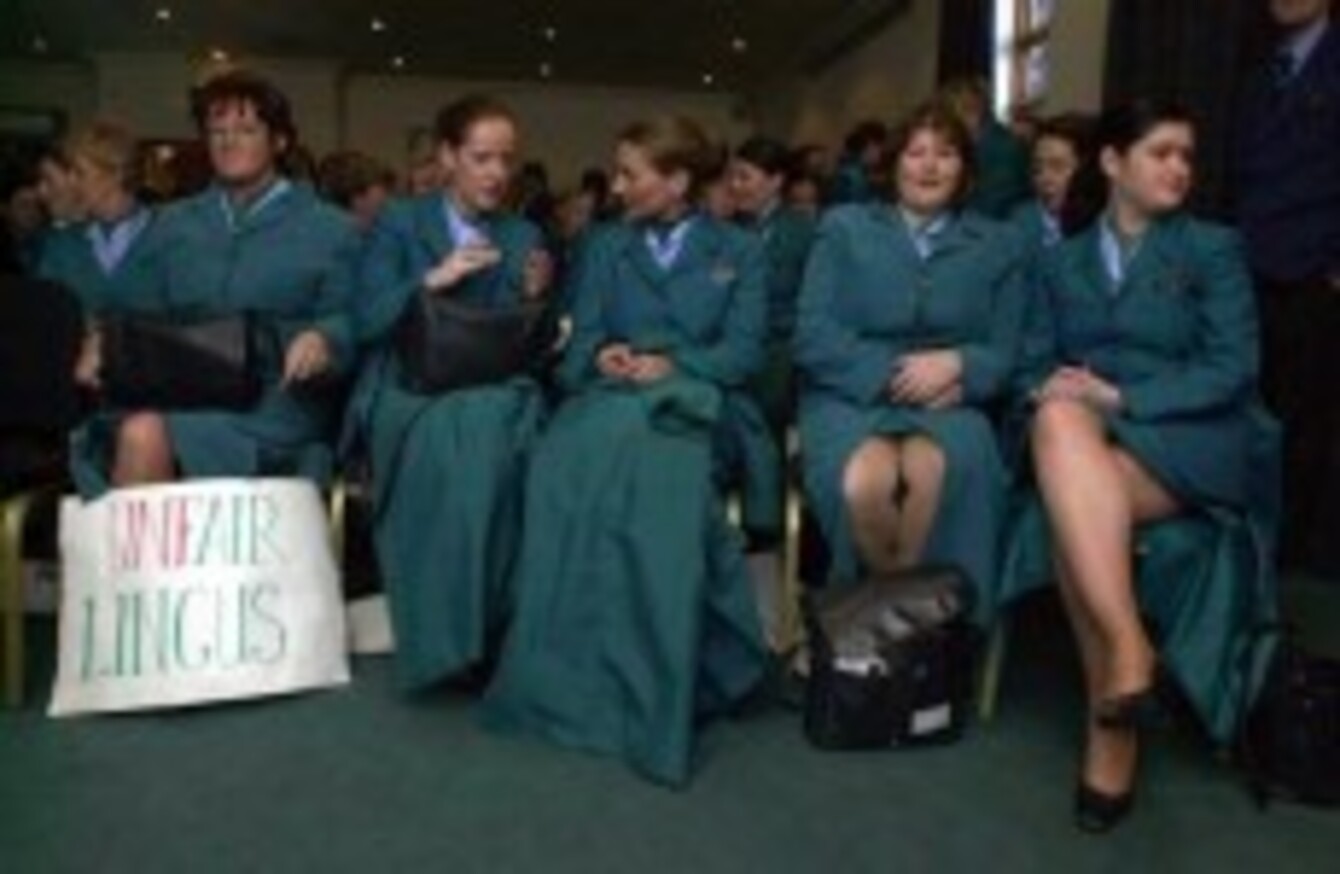 Image: Leon Farrell via Photocall Ireland
Image: Leon Farrell via Photocall Ireland
AER LINGUS CABIN crew represented by IMPACT will hold a 24 hour work stoppage tomorrow.
The union says that talks aimed at resolving the issue need to demonstrate that the employer is serious about solving ongoing roster problems.
Aer Lingus did invite talks on Tuesday but IMPACT said it "came too late to prevent the action from going ahead".
The stoppage on Friday will affect Aer Lingus flights from Dublin, Cork and Shannon airports.
IMPACT official Michael Landers said that while the invitation from the airline was too late "we would hope that this would mark the beginning of a process that would see this issue resolved once and for all".
Aer Lingus management has already breached existing agreements and refused to implement Labour Court recommendations. An invitation to talks, on its own, simply isn't enough to convince our cabin crew members.
Máire Ní Chleirigh has worked with the airline for 25 years, she said "We would rather be doing our job than taking this action, but we can't go on any longer the way things are.
We are happy to meet the company's productivity demands and the long days that go with it. But we need our time off, our rest time, to be better planned in order to meet those demands.
5:3 Rosters
Landers said that the company had refused to consider a trial period for the union's proposed "5:3″ rosters on European short haul services.
The idea was just not up for discussion. Management simply got up and left the room when we attempted to talk to them about it. Our next meeting needs to be much more productive.
The IMPACT spokesman said that the cabin crew branch is confident that alternative rosters could be implemented with no loss of productivity or at any extra cost to the airline. "Our members are not seeking extra leave."
He added that when faced with a proposed "5:3″ schedule by Aer Lingus pilots three years ago, Aer Lingus was similarly resistant to making changes.
"Nevertheless after thrashing it out with IALPA members, the company introduced a trial period. Three years on the pilots' 5:3 roster pattern is working very well for Aer Lingus".
IALPA support
Members of the IALPA (pilots) branch of IMPACT have expressed support for cabin crew staff.
IALPA president, Captain Evan Cullen, said:
I'm dismayed that the pilot rostering system is being denied to cabin crew.
"IALPA understands that cabin crew have only asked for the exact same parameters in this proposed rostering system as the short haul (A320) pilots who have operated the system for the last three years, achieving all the productivity targets set by management".