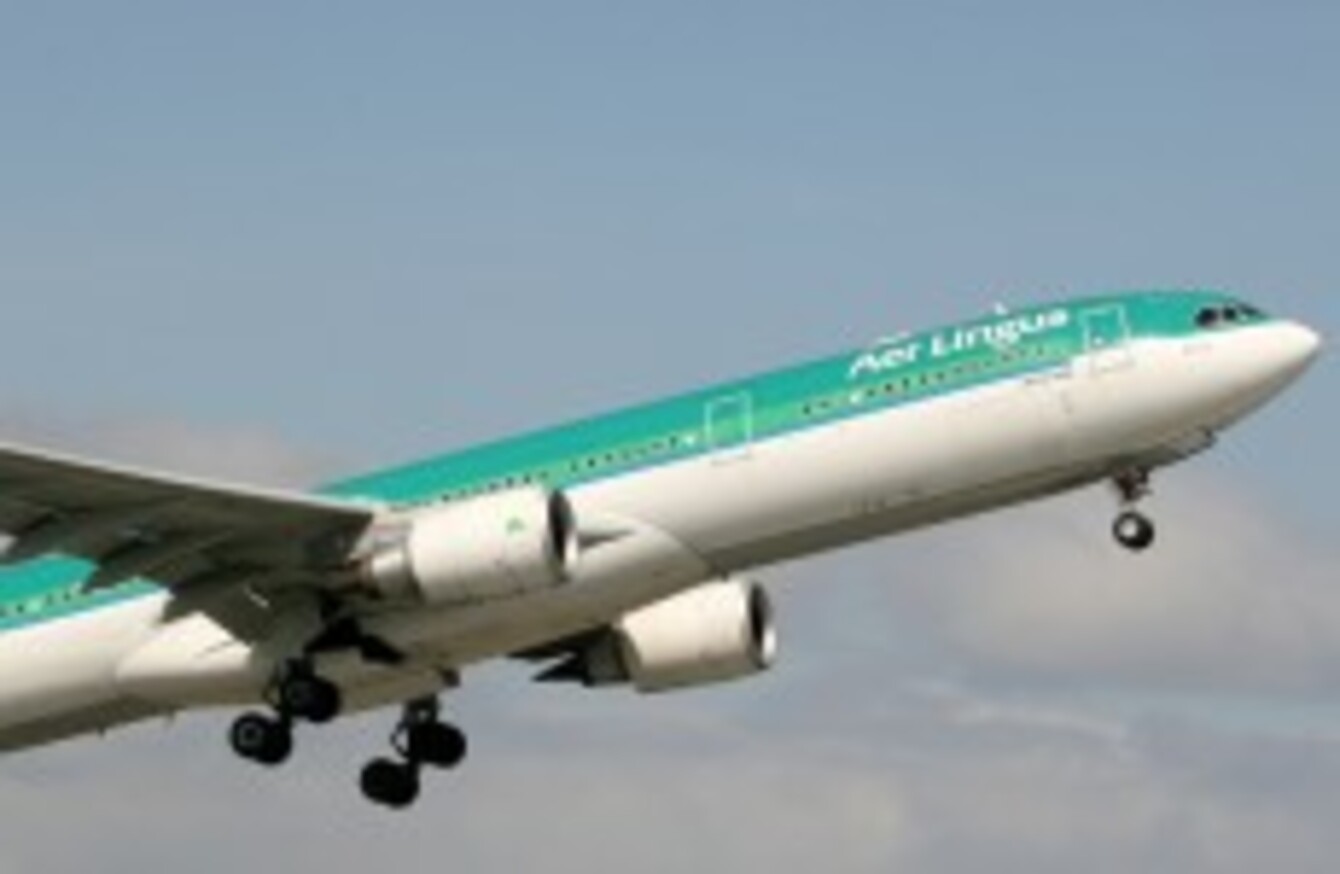 Image: James Horan/Photocall Ireland
Image: James Horan/Photocall Ireland
AER LINGUS INAUGURATED its new direct route to San Francisco today with the departure of EI 147 from Dublin Airport at 12.20pm.
The national carrier will operate five flights per week from Dublin to San Francisco, which will be one strand of its transatlantic growth plan for 2014.
The growth plan will also see the addition of new routes from Dublin to Toronto, operated using three Boeing 757 aircraft.
The addition of the San Francisco route is designed to take advantage of the connections between companies in Silicon Valley and their Irish operations.
IDA Ireland chief executive Barry O'Leary, who is traveling on the flight, said that flight would play a role in "making Ireland even more visible to companies looking to internationalise".
Major technology companies such as LinkedIn and Google have their international headquarters in Dublin while their founding HQs are in the San Francisco area. What was needed was air access to bring the two operations centres closer.
Minister for Jobs, Enterprise and Innovation Richard Bruton said: "A staggering 40 per cent of foreign direct investment from he USA into Ireland comes from the Silicon Valley area, and the West Coast is also a hugely important market for Irish exporters."
He continued: "The absence of a direct flight from Ireland to the West Coast is something that has come up very often when I am in the boardrooms of companies considering creating jobs in Ireland."
Elsewhere, Labour Senator Tony Mulcahy said that legislation setting up the new Shannon Group, which will take over the running of Shannon Airport, will be published later this month and enacted in June.