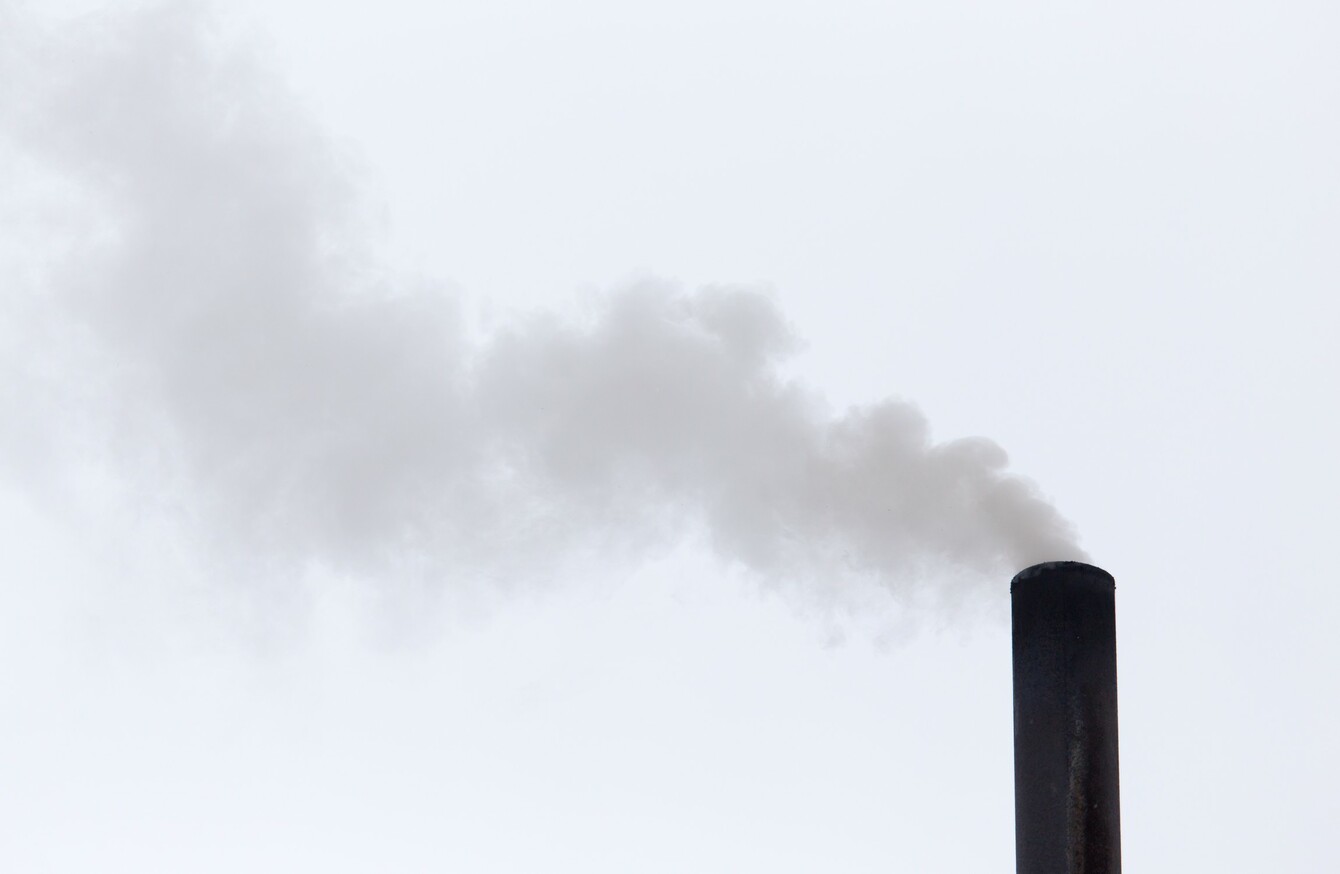 Image: Shutterstock/schankz
Image: Shutterstock/schankz
IRELAND HAS SEEN its clean air policy backslide in the face of mounting international pressure for improvements in the sector.
Last year greenhouse gas emissions rose by 5.5%, something that was out of step with a slight decrease across the rest of the European Union.
Domestically, the main culprits when it came to increased emissions were the power generation sector, which saw a 5.3% increase; the cement sector, up 11%; and the food and drink sector, which increased by 4.6%.
There was also an increase of 11% in the aviation sector.
In a report released today, the Environmental Protection Agency (EPA) singled out the use of the coal-fired plant at Moneypoint – which saw an increase of 20% on their emissions – as a source of concern.
Is it really that bad? 
Ireland's emissions peaked in 2005 at 22.43 metric tonnes of carbon dioxide, before falling to their lowest ever levels in 2013 when they produced 15.68 metric tonnes of greenhouse gas emissions.
Last year they were up again to 16.83 metric tonnes.
Although it might look like we're not doing too badly, this still puts us out of step with our emissions targets.
For example, Ireland pledged in December 2015 to reduce energy-related carbon emissions by between 80% and 95% compared to 1990 levels.
In its statement today the EPA has said that greater incentives to move away from fossil fuels are required to make this a reality.
What needs to be done about this?
Concerns about Ireland's emissions aren't limited to the environment.
As the director general of the EPA Laura Burke explains:
The increase in emissions is disappointing and points to the fact that economic growth needs to be decoupled from emissions growth.
Ireland's commitment to making the major changes isn't clear.
Speaking at the COP21 conference in December, acting Taoiseach Enda Kenny committed to new laws to deal with issues in the agriculture, energy, building and transport sectors.
However, he also made a case that Ireland deserves to be treated differently on account of its food production sector, and said that climate change targets set for 2020 overestimate what Ireland is able to deliver.