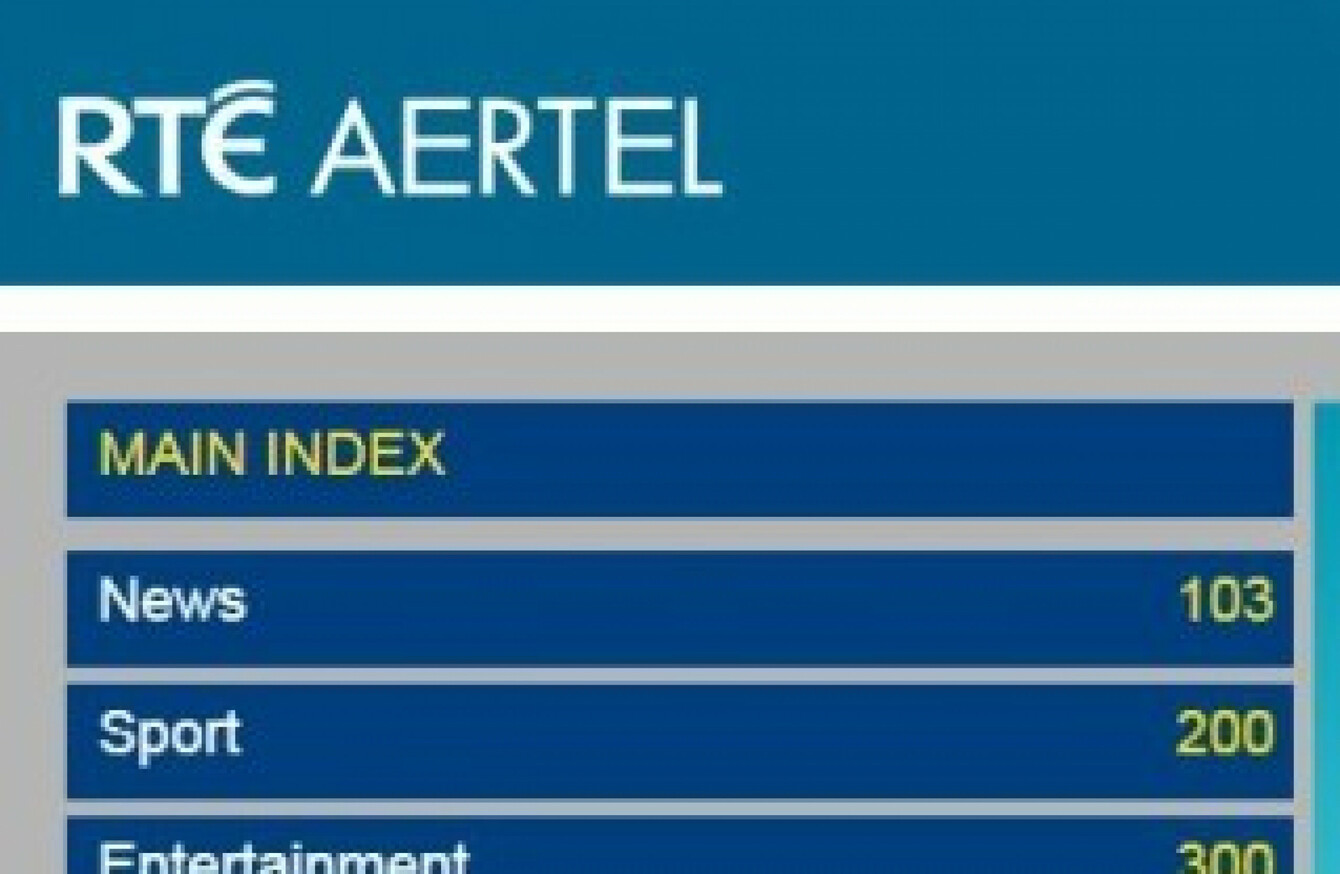 Image: RTÉ
Image: RTÉ
TODAY IT EMERGED that RTÉ wants to reduce its Aertel service to save money.
Between 2014 and 2017, the service has cost €2.9 million to run but the national broadcaster now wants to redirect its efforts to online and mobile services.
Aertel can already be found online, but RTÉ is now seeking approval to reduce its terrestrial offering.
So this morning, we want to know: When was the last time you used Aertel? 

Poll Results:
Wait, Aertel is still a thing? (9606)