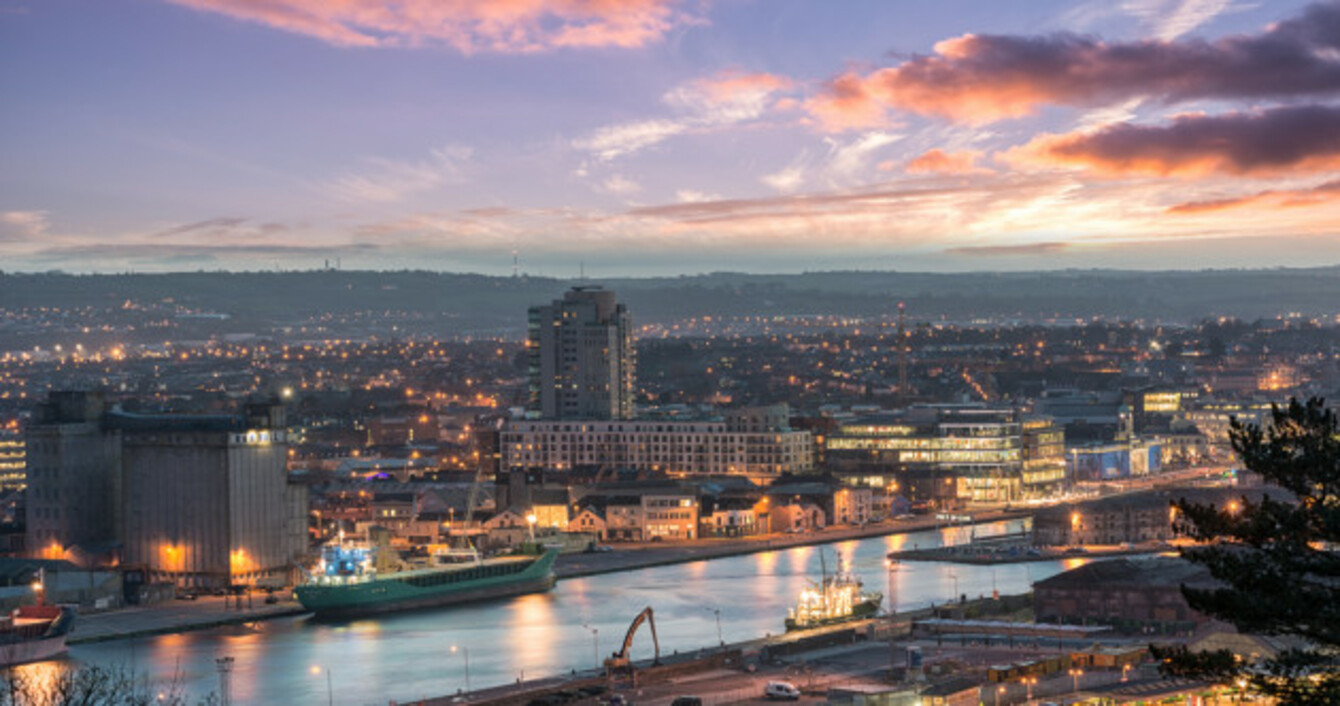 Cork City
Image: Shutterstock/Grianghraf Media
Cork City
Image: Shutterstock/Grianghraf Media
THE GOVERNMENT'S NEW Land Development Agency (LDA) may seek to provide additional affordable homes on non-State owned lands through "quid pro quo" negotiations for facilitating development in certain areas.
John Coleman, the agency's interim chief executive, will tell the Joint Committee on Housing today that all government departments and State bodies are scheduled to hand over information on lands within their control or ownership by the end of this month.
The LDA will then collect this information, collate it and make it publicly available.
Last month, the LDA was formally established, and committed to building 150,000 homes over 20 years, using funding of up to €1.25 billion. 
Under the new plan, the agency committed to delivering 40% social and affordable homes – 10% for social housing and 30% for affordable housing.
Coleman is expected to tell the committee today that in some cases, it will be even higher than 40%.
While optimising how to use lands in the control of the State is one key focus for the new agency, so is opening up large-scale strategic land banks, including privately held land, Coleman will outline in his opening statement today.
"It is important to state that we are not limiting our focus to where the State has land interests. We are also examining the potential to unlock delivery on wholly privately held areas which could be developed or re-developed, but where nothing is happening currently," he is expected to tell committee members.
The agency has already identified eight State-owned land sites and secured agreements for development.
Where?
These include land banks at Dundrum Central Mental Hospital (CMH), Skerries, Balbriggan, Devoy Barracks in Naas, Dyke Road in Galway, St Kevins in Cork City, Meath Hospital in Dublin 8, and Columb Barricks in Mullingar.
The flagship project in Dundrum CMH will deliver 1,500 homes. Construction will begin in 2019, with the hand over of keys happening in 2020.
In Cork, the regeneration of the docks will provide a further 15,000 homes. 
Today, the committee will hear from four local authorities on the issue of how to best utilise public land.
Cork City Council is to tell the committee that while development activity is showing "strong signs of increasing after the period of recession… actual construction of housing and apartment developments, with the marked exception of Cork City Council's own social housing construction programme, remains slow".
Officials are to tell members that rather than houses, the most active sector is student accommodation with 713 beds under construction, and 1,365 beds with planning permission extant or planning permission pending for 1,008 beds.
Cork officials will tell the committee that there is an "urgency" in addressing the housing supply shortage, adding that "unless it is tackled, it is clearly a potential obstacle to future employment and economic growth in Cork City". 
 The agency needs to fully scope what land is in the State's ownership and has therefore commenced work on assembling data for a "complete, accurate and functional State lands database".
Dun Laoghaire Rathdown Council will tell the committee today that while the area has excellent transport links in both the Luas and DART, this has also been a key driver for premium prices.
DLR has seen the fastest surge in prices in the capital in July 2018, with prices up by 9.8%. The average price for Dublin as a whole was €360,000 in July, while in DLR it was €527,000, compared with €320,000 for both Fingal and South Dublin, committee members will be told. 
Council officials will state that the affordability problem is therefore somewhat unique to DLR and therefore it is "extremely important" the council seeks to maximise affordability on its own lands.
It is understood the affordability issue is being examined for the Shanganagh Castle site, including consideration of a loan to finance the affordable element.