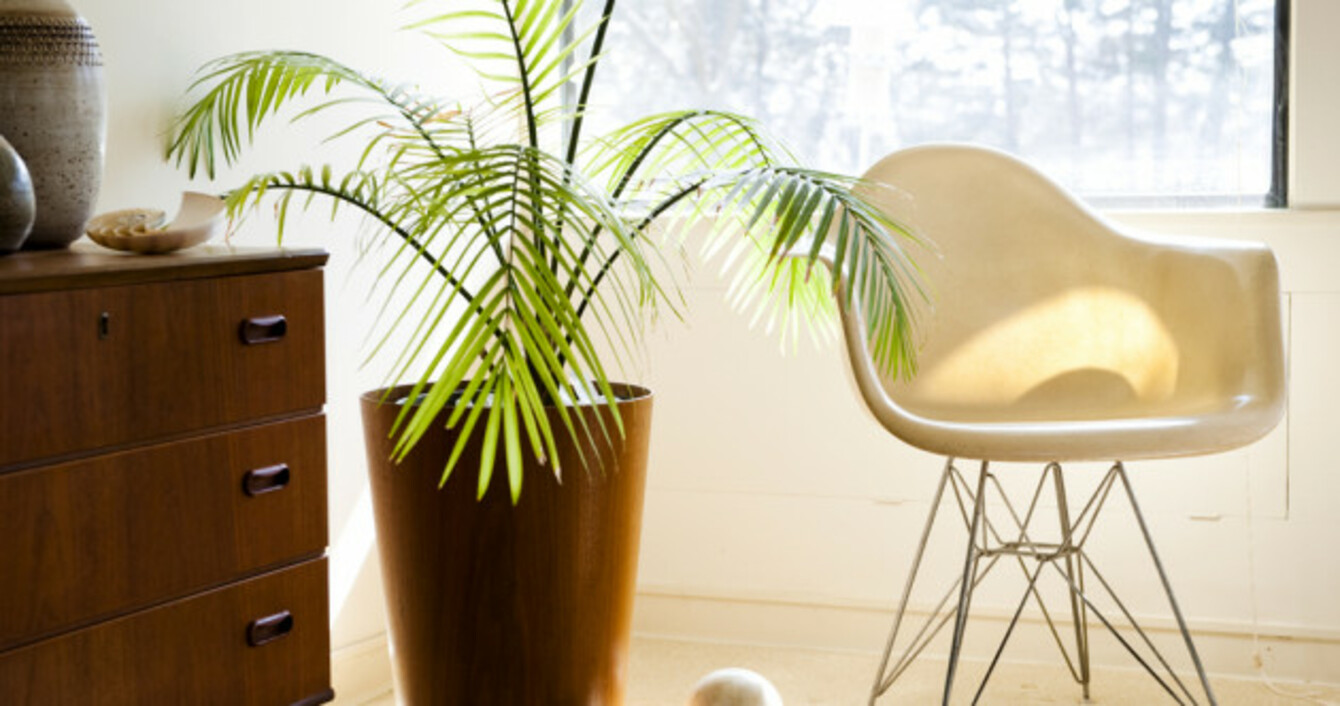 Image: Shutterstock/Brian Goodman
Image: Shutterstock/Brian Goodman
THE WORDS 'ICONIC', 'design' and 'affordable' rarely appear together in the same sentence. But if you know where to look, it is possible to infuse your home with classic pieces that have stood the test of time – and will look just as fresh in five, ten or twenty years as they do today.
"Whether you're a furniture aficionado or not, I think everyone can appreciate great design," says Carol-Anne Leyden, founder of interior design store and consultancy CA Design. It might be a cute mid-century sideboard, a cool reproduction piece or even a simple paper lantern.
Great design is everywhere, and you really don't have to settle for something forgettable. We chatted to some design insiders about budget-friendly design heroes that will look gorgeous in any home.
1. The kitchen classic: Bialetti Moka Express
This dinky aluminium coffee maker packs a serious design punch for its size. Designed by Italian engineer Alfonso Bialetti in the 1930s, it has become quite the icon. Over 200 million have been made to date, and the original design is displayed in dozens of industrial art and design museums around the world, including MoMa in New York and the Design Museum in London.
"That, to me, is iconic design," says John Adams, owner of chic interiors store Article, in Dublin's Powerscourt Townhouse Centre. A total classic, and for less than €30.
Bialetti Moka Express three-cup, €24.99, Home Store and More
2. The pre-loved icon: A mid-century modern table
Furniture from the late 1920s to the mid-1970s has been having a moment ever since Don Draper plonked his whiskey glass down on a beautiful rosewood desk in Mad Men. And even though the show's finale aired almost four years ago, our love affair with mid-century modern design is still going strong.
A mid-century coffee table or sideboard adds warmth and interest to a space, removing that generic flat-pack look. While not technically considered "vintage" just yet, the quality of these pieces is often excellent, the design aesthetic spot on and there are still bargains aplenty to be had.
Hit up Adverts.ie or follow someone like Dublin-based mid-century reseller Kirk Modern on Instagram to score yourself a modern classic.
3. The reproduction: Eames coat hooks
Designed more than 100 years ago, the cute and kitsch 'Hang it All' coat hooks were dreamed up by Charles and Ray Eames, two of the most important figures of twentieth-century design. When it comes to affordable reproductions, the Eames' modernist designs are possibly the most reproduced (with quality varying greatly), which some argue simply remains true to their philosophy of wanting to make "the best for the most for the least".
"Our coat hooks are one of our best selling pieces," says Carol-Ann. "For me, having them available and accessible to everyone is a joy."
While many "inspired by" products are watered down, low quality knock offs, CA Design stocks pieces reproduced to the style of the original "in a respectful way" using high quality materials. These coat hooks add a fun pop of colour to a hallway or even a kid's room.
Eames-style coat hooks, €140, CA Design
4. The affordable original: Thonet's Bentwood Chair
And sometimes it's just worth having the original. Created by Thonet – the oldest surviving furniture company in the world – the Bentwood Chair dates back to the 1850s and is made by literally bending wood (hence the name). Also on display at MoMa, the most recognised model, the Café Chair, went on to become one of the most successful mass produced products ever made.
While you can still buy these chairs new, you can also pick them up relatively cheaply on Adverts or eBay. Easy to upcycle, they come up beautifully with a fresh lick of paint – pick an on-trend hue to have them looking fresh and modern.
5. The simple statement: Japanese paper lanterns
Is there any other piece of design that is as much at home at a campus digs as it is in a high end design studio?
"People were hanging these up in the 60s and they still look great now – we used to sell hundreds of them when I worked in Habitat," recalls John.
Whether hung over a dining table or creating a soft glow in the bedroom, their clean shape and neutral tones (most are white or cream) allow them to blend in seamlessly with most decor schemes.
Sjuttiofem pendant lamp shade, €10, Ikea