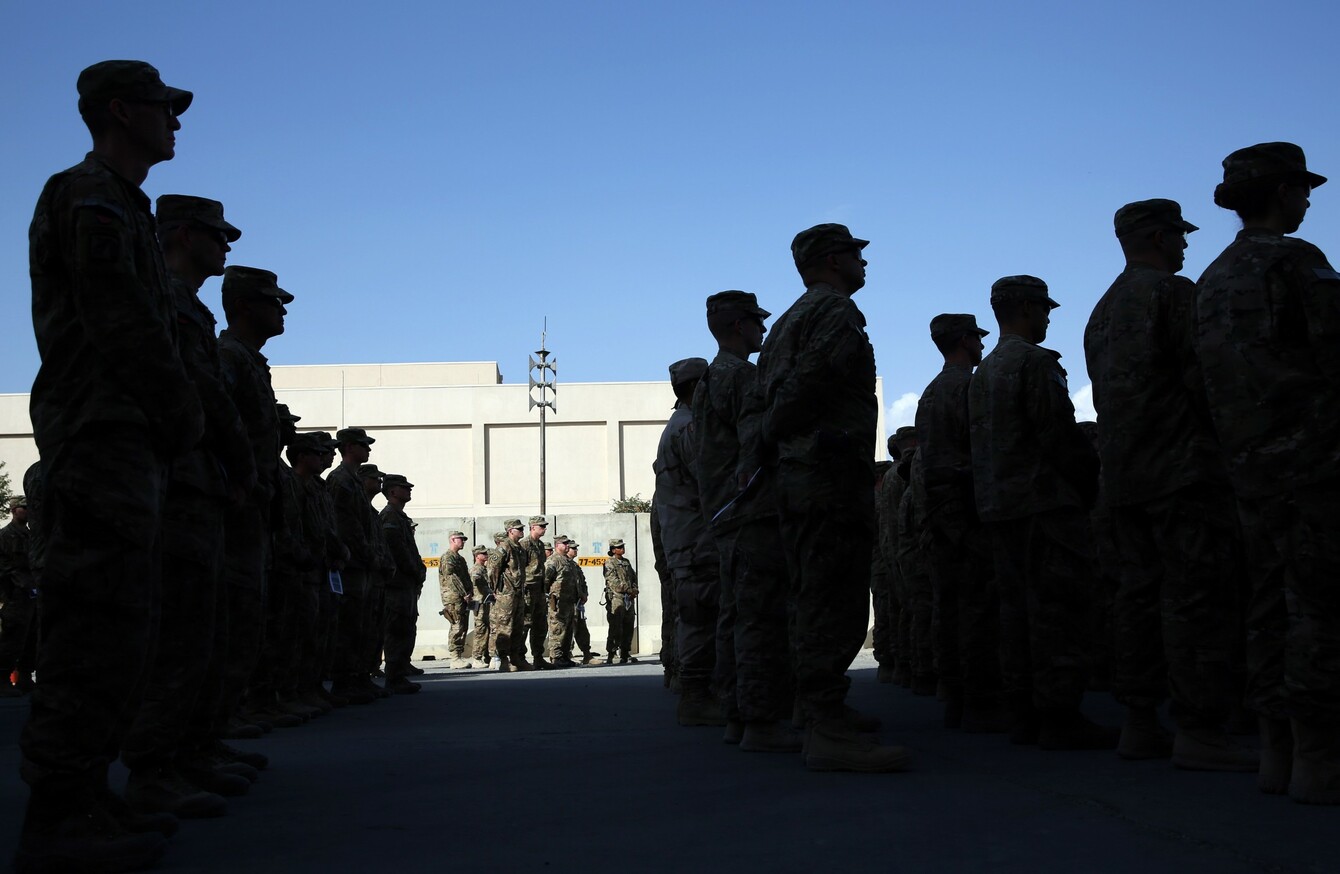 File photo of US service members standing during a ceremony at Bagram Airfield.
Image: AP/Press Association Images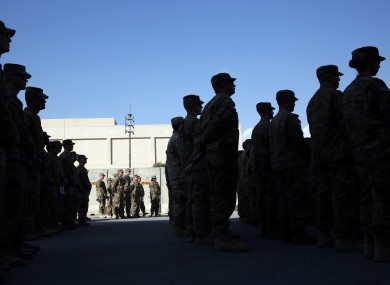 File photo of US service members standing during a ceremony at Bagram Airfield.
Image: AP/Press Association Images
FOUR AMERICANS HAVE been killed in a huge explosion inside the largest US military base in Afghanistan.
The Americans — two service members and two contractors — were killed at Bagram Airfield by "an apparent suicide bomber," US Secretary of Defense Ash Carter said in a statement.
Carther added that the explosion wounded 16 other US service members and a Polish soldier participating in US-led NATO military operations.
Carter said he was "deeply saddened" to learn of the news, and expressed his "sincere condolences" to the families of the fallen.
"Force protection is always a top priority for us in Afghanistan, and we will investigate this tragedy to determine any steps we can take to improve it," he said.
As for the attackers, "my message is simple. We will not be deterred in our mission to protect our homeland and help Afghanistan secure its own future."
The Taliban claimed responsibility for the morning bombing inside the heavily fortified airfield, located north of the capital Kabul.
The United States has around 10,000 troops in Afghanistan, with the largest contingent stationed at the Bagram base.
The brazen attack represents an alarming security breach inside what is regarded as one of the most heavily guarded military installations in Afghanistan.
Bagram Airfield, close to Kabul, has frequently come under attack by Taliban insurgents.
Last December, a motorcycle-riding Taliban suicide bomber killed six US soldiers near Afghanistan's largest US military base.
It was one of the deadliest attacks on foreign troops in the country in 2015.
The latest attack comes after a powerful Taliban truck bomb struck the German consulate in Afghanistan's northern Mazar-i-Sharif city late Thursday, killing at least six people and wounding more than 100 others.
The uptick in attacks comes just days after a bitter US presidential election.
Afghanistan got scarcely a passing mention in the election campaign – even though the situation there will be an urgent matter for the new president.
President-elect Donald Trump is set to inherit America's longest war with no end in sight.