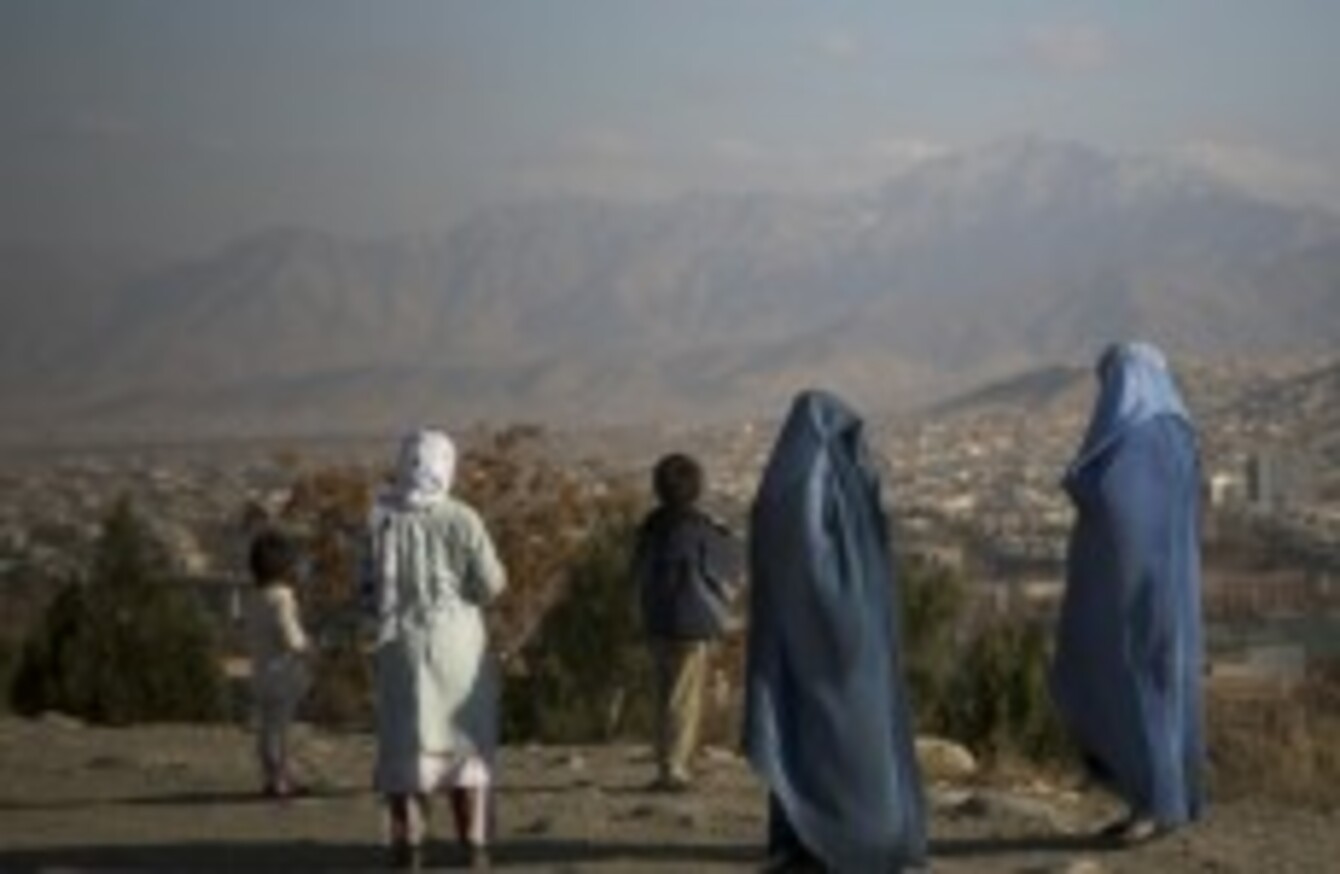 Afghan women with their children enjoy a view over Kabul, Afghanistan.
Image: (AP Photo/Anja Niedringhaus
Afghan women with their children enjoy a view over Kabul, Afghanistan.
Image: (AP Photo/Anja Niedringhaus
AFGHANISTAN IS CONSIDERING bringing back stoning for adultery according to Human Rights Watch and the justice ministry, possibly restoring a punishment in force during the Taliban's brutal regime.
The penalty for married adulterers, along with flogging for unmarried offenders, appears in a draft revision of the country's penal code being considered by the ministry of justice.
Ashraf Azimi, the head of ministry's criminal law department, confirmed to AFP that stoning to death is included in the draft.
The draft provisions state that the "implementation of stoning shall take place in public in a predetermined location".
If the "adulterer or adulteress is unmarried", the sentence shall be "whipping 100 lashes".
"It is absolutely shocking that 12 years after the fall of the Taliban government, the Karzai administration might bring back stoning as a punishment," said Brad Adams, Asia director at Human Rights Watch.
"President (Hamid) Karzai needs to demonstrate at least a basic commitment to human rights and reject this proposal out of hand."
Afghan President Hamid Karzai speaks yesterday during the last day of the national consultative council. Pic: AP Photo/Rahmat Gul.
In Afghanistan, an extremely conservative Muslim country, extramarital sex and sex before marriage are taboo and can lead to bloody conflicts between families.
HRW pointed out that $16 billion in aid promised to Afghanistan last year was tied to progress on human rights issues.
"Donors need to make clear that international support to Afghanistan's government is not a blank cheque," Adams said.
Azimi told AFP the new law was less than halfway finished.
"The ministry of justice along with other Afghan judicial organs are working on a law to punish those who commit adultery, robbery and alcohol-drinking according to Islamic sharia law," he said.
In July last year, a 21-year-old woman was stoned to death in a militant-controlled village just 60 kilometres  north of Kabul, sparking international condemnation.