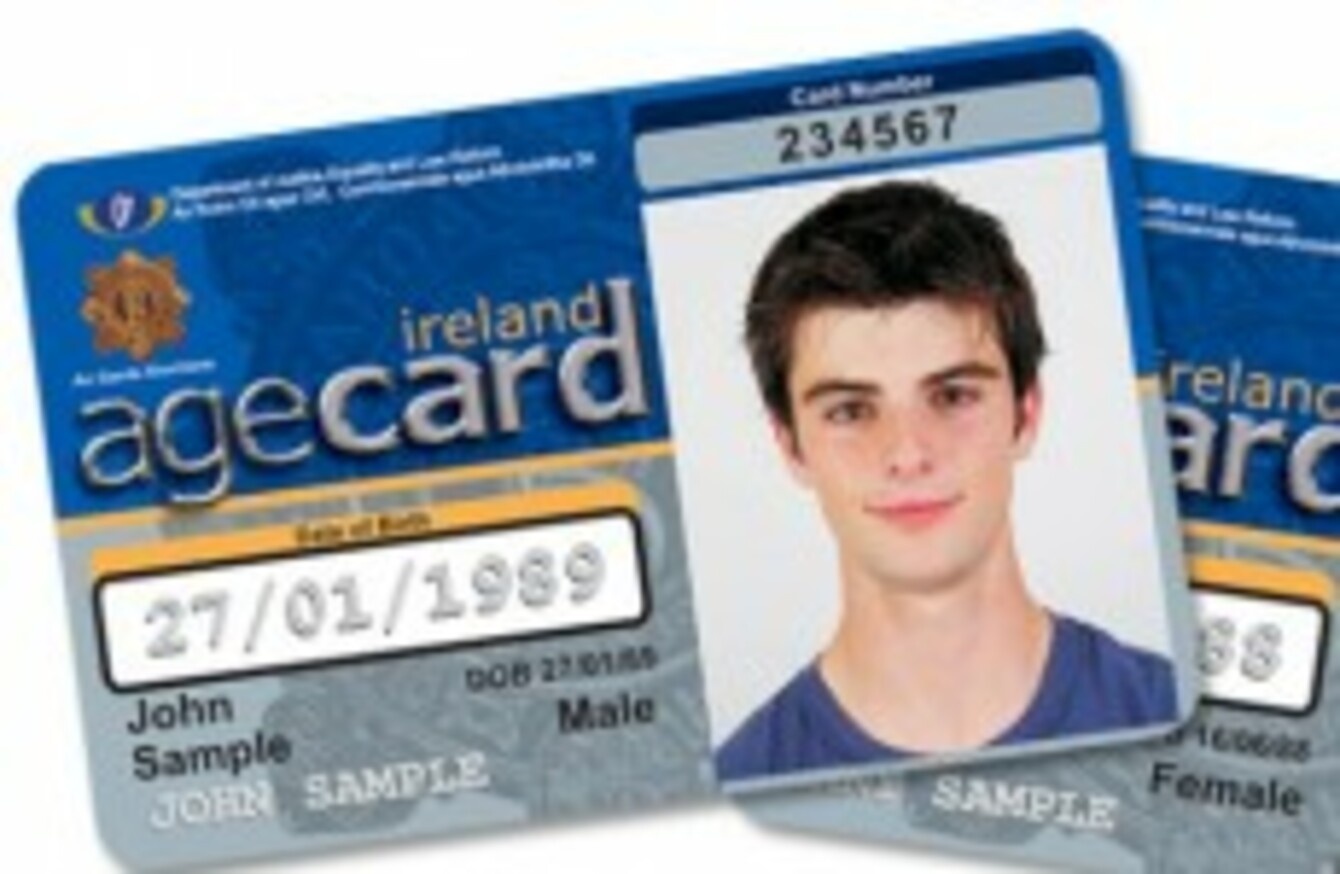 NEW FIGURES SHOW there was a significant increase in the number of garda age cards issued in 2013, with indications that this could be linked to the shift among young people to buying their alcohol in supermarkets.
In response to a recent parliamentary question, Minister for Justice and Equality Frances Fitzgerald revealed 61, 468 cards were issued by gardaí last year. This is a considerable surge compared to the previous year when 47,625 were issued.
The sole purpose of these cards is to verify a person's age when they are trying to buy alcohol or tobacco and the fee to get one of them is €10.
It has been shown in recent years that young people's purchasing trends have shifted as more and more they go to supermarkets to buy their alcohol. This may account for the surge in cards, as supermarkets can often be more strict when it comes to asking for identification.
This shift in the drinking culture of young people has been worrying experts over the last number of years as dangerous levels of binge drinking continue. Harmful drinking in Ireland is highest among 18 to 24-year-olds at 75% according to research published this year.
Dependant drinking in Ireland is also highest among this age group.
"This situation is particularly worrying when you consider the explosion in the number of outlets selling alcohol at very cheap prices in the off-trade in recent years, particularly below-cost sales in supermarkets," commented Suzanne Costello, CEO of Alcohol Action Ireland. "Young people, who generally have the least disposable income, are heavily influenced by price and tend to buy the cheapest, strongest alcohol products."
Currently they can get these products in the off-trade at pocket-money prices, with bottles and cans of beer costing less than bottles of water and strong spirits also available at very low prices.
The organisation has been calling on the government to legislate to discourage this culture among Ireland's youth – and not just those under the legal drinking age. They say minimum unit pricing, in particular, would help reduce the harm caused by the very cheapest alcohol while having "little or no impact" on the low-risk drinker or on pubs, clubs and restaurants.