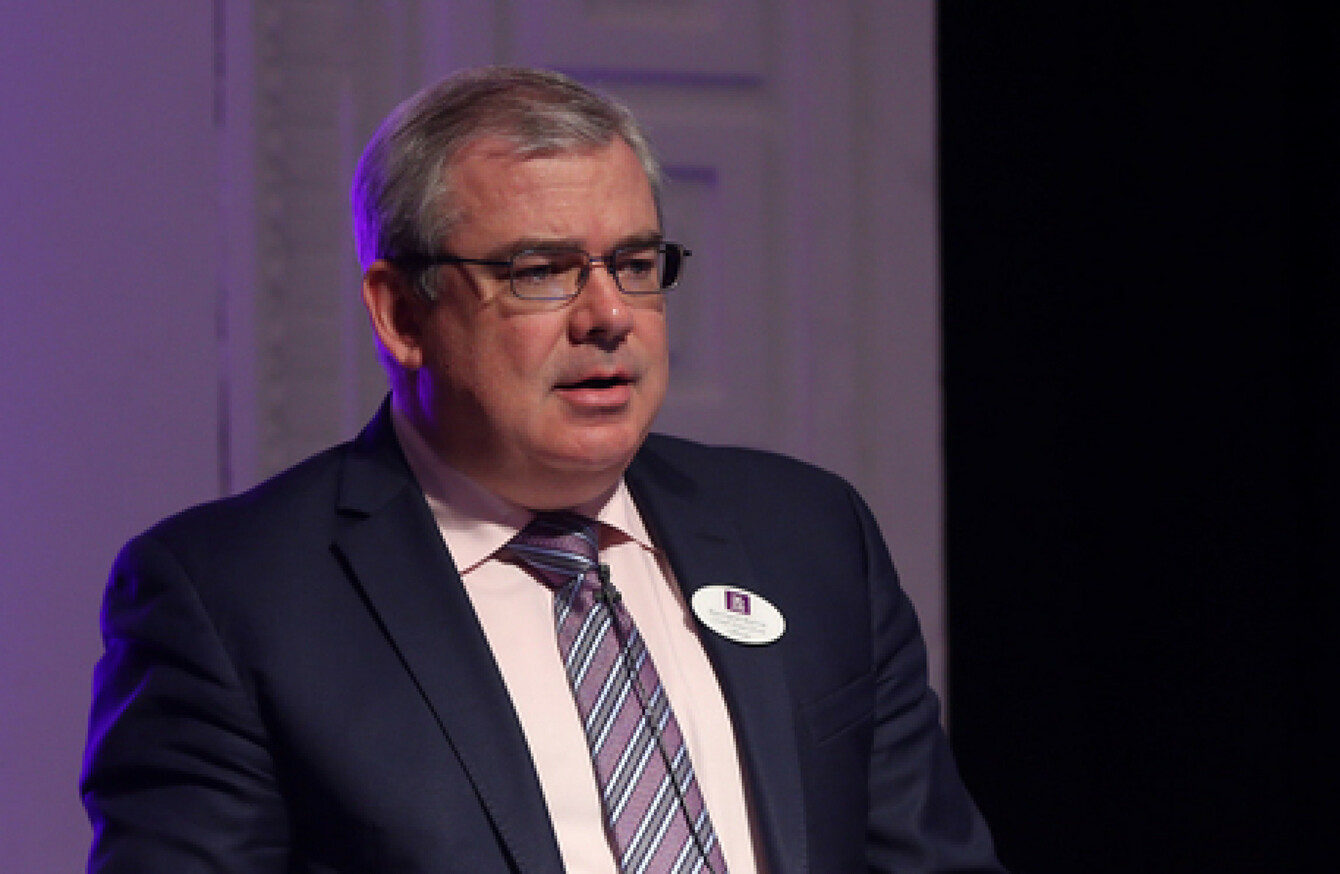 Bernard Byrne at the AIB Annual General Meeting 25 April 2018
Image: Sam Boal via Rollingnews
Bernard Byrne at the AIB Annual General Meeting 25 April 2018
Image: Sam Boal via Rollingnews
AIB CEO BERNARD Byrne has announced that he will step down as chief executive and director in 2019.
He will remain as CEO of AIB Group into 2019 while the board appoints his successor. 
Byrne joined AIB in May 2010 as Group Chief Financial Officer and held several roles before being appointed Group Chief Executive in May 2015. 
Commenting on Byrne's resignation, Minister for Finance Paschal Donohoe said he was instrumental in the "successful" initial public offering of AIB last year. 
"Mr Byrne can be proud of the many changes he introduced in the bank including a renewed focus on customers and staff engagement. He leaves the bank in a much stronger financial position as outlined in this morning's trading update.
"I would like to thank Mr Byrne for his professionalism and dedication throughout his time in AIB and I wish him continued success in the future," Donohoe said in a statement. 
AIB Group Chairman, Richard Pym said it was a very "grim" day for him when Byrne said he had an external opportunity he planned to pursue. 
"Bernard has been a great business partner to me and a good friend. He has produced exceptional results from the bank – not just financially and operationally but has also dramatically improved staff engagement and customer advocacy," Pym said.