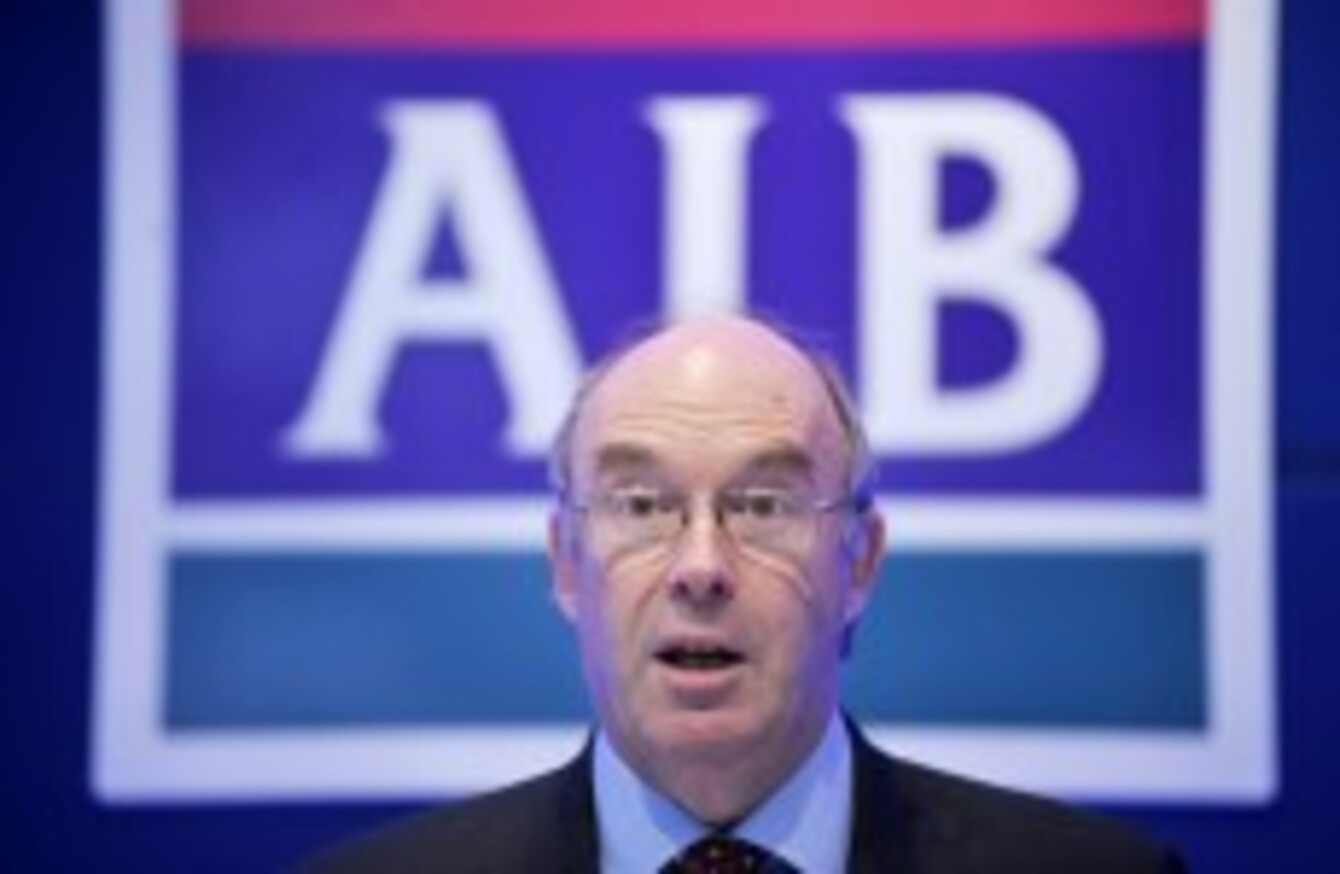 David Hodgkinson, Executive Chairman of AIB, at an EGM last year.
David Hodgkinson, Executive Chairman of AIB, at an EGM last year.
ALLIED IRISH BANKS has confirmed it is to seek 2,500 voluntary redundancies as part of a plan to cut its payroll costs by €170 million a year – and that it may have to enforce job cuts if it cannot find enough staff willing to voluntarily leave.
The bank, which is 99.8 per cent owned by the Irish government, currently employs around 14,000 staff.
In a statement this morning the bank confirmed reports which initially surfaced yesterday, when Bloomberg reported that the bank would seek to shed 2,500 staff. It had previously been expected that around 2,000 jobs would go as part of the bank's cost-cutting exercises.
The bank further warned that if it could not achieve the redundancies on a voluntary basis, it would "need to consider other options in due course".
Chief executive David Duffy said AIB would "work hard to ensure that the reduction in staff numbers is achieved on a voluntary basis and there will be as much consultation and dialogue with staff and their representatives as is needed".
Tánaiste Eamon Gilmore, discussing the job losses in the Dáil, said the news was "extremely upsetting" for AIB staff and that the announcement would have a "huge impact" for those who worked at the bank.
"As a result of the restructuring that has been necessitated in the banking sector, there was going to be a reduction of the numbers working in the Irish banks," the Tánaiste added.
He added, however, that the government's focus would be on how to create additional jobs on the banking and financial services sectors which would help the displaced workers to find alternative employments.
AIB this morning met with the executive of the Irish Bank Officials Association, the union representing its staff, to discuss the redundancy programme.
The bank said the redundancy programme formed "an important part of AIB's return to sustainable profitability, allowing the bank to focus on its customers and support Ireland's economic recovery".
The bank hopes to finalise half of the redundancies over the course of this year. It did not indicate when it expected to complete the process.