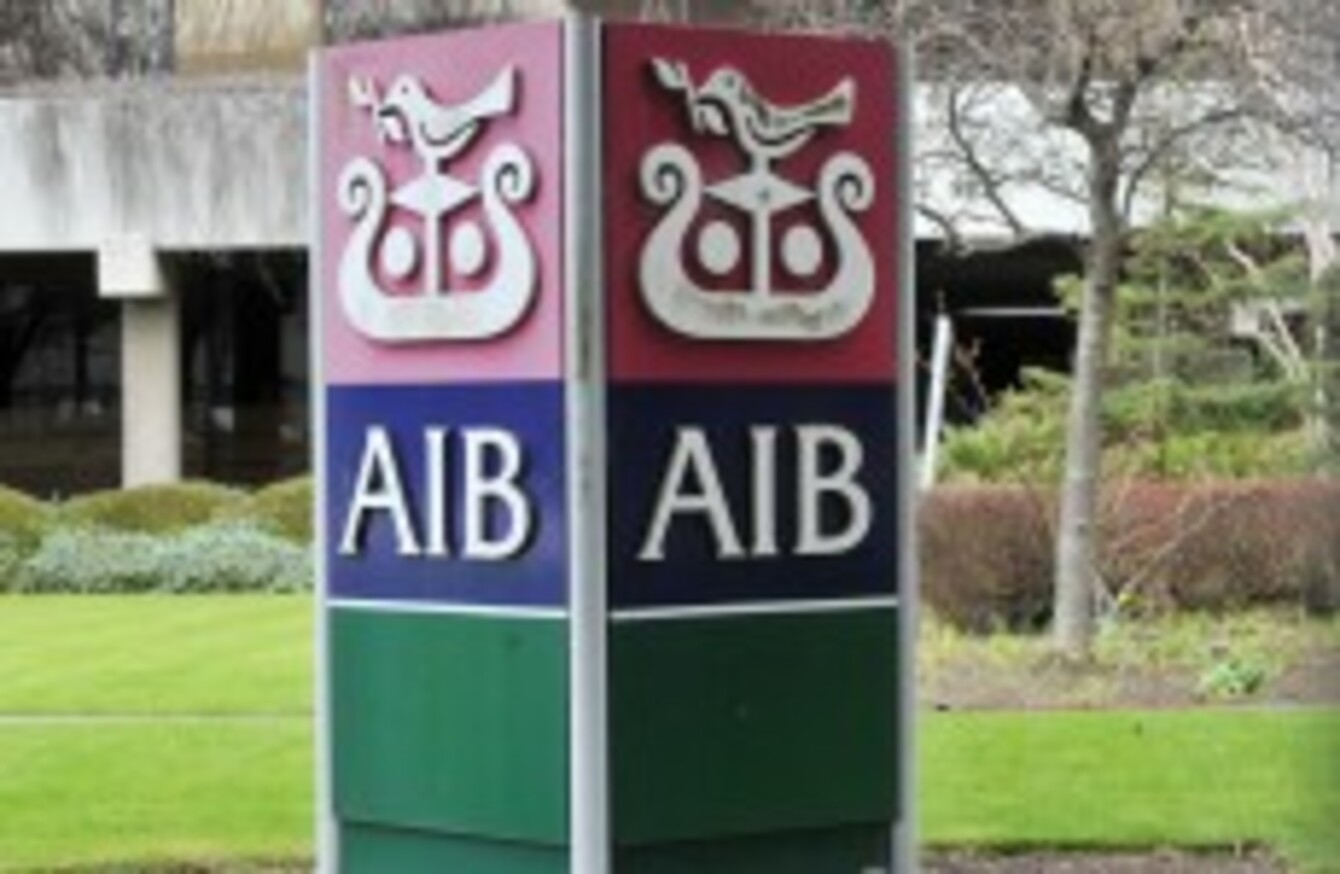 File photo
Image: Laura Hutton/Photocall Ireland
File photo
Image: Laura Hutton/Photocall Ireland
AIB HAVE TODAY announced that its variable rate mortgage rates are to increase by up to 0.4 of one per cent.
The new increases are to become effective from 5 June. The bank also announced that EBS and Haven variable mortgages would increase by up to one quarter of one per cent, effective from 1 June.
The bank said that while it would continue to keep its lending rates under review, it didn't anticipate any further variable mortgage price increases in 2013.
The bank said that the increases were required in order to ensure that it continued to lend at long term sustainable pricing levels, adding that AIB's variable rates had been "at unsustainable levels relative to the cost of funding for several years, while EBS has not announced an increase in almost two years."
Impact on mortgage repayments
Based on the average AIB mortgage which is €130,000, today's increase will see the average monthly payment increase by approximately €24.
The average mortgage with EBS stands at approximately €100,000, and mortgage holders who have borrowed this amount will see their monthly payment increase by an average of approximately €17.
AIB's director of products, Fergus Murphy, said that in order for the bank to "return to a stable banking model" it needed to "apply competitive pricing policies in order to make a return to profitability."
While AIB and EBS recognise that any increases are unwelcome for customers, we must ensure that mortgages are provided at a
sustainable pricing level.
This increase does not apply to tracker and fixed rate mortgages, which form the majority of the bank's Irish mortgage loan book.
Both Fianna Fáil's finance spokesperson Michael McGrath and his Sinn Féin counterpart Pearse Doherty have criticised the rate increases, with Doherty saying that today's announcement would "affect 70,000 borrowers at AIB alone."
He went on to say:
AIB is 99 per cent owned by the state, by the people. They cannot be allowed to increase again their variable interest rates. This government talks a good talk on easing the mortgage crisis but yet they stand by while state-owned banks increase the cost of borrowing.