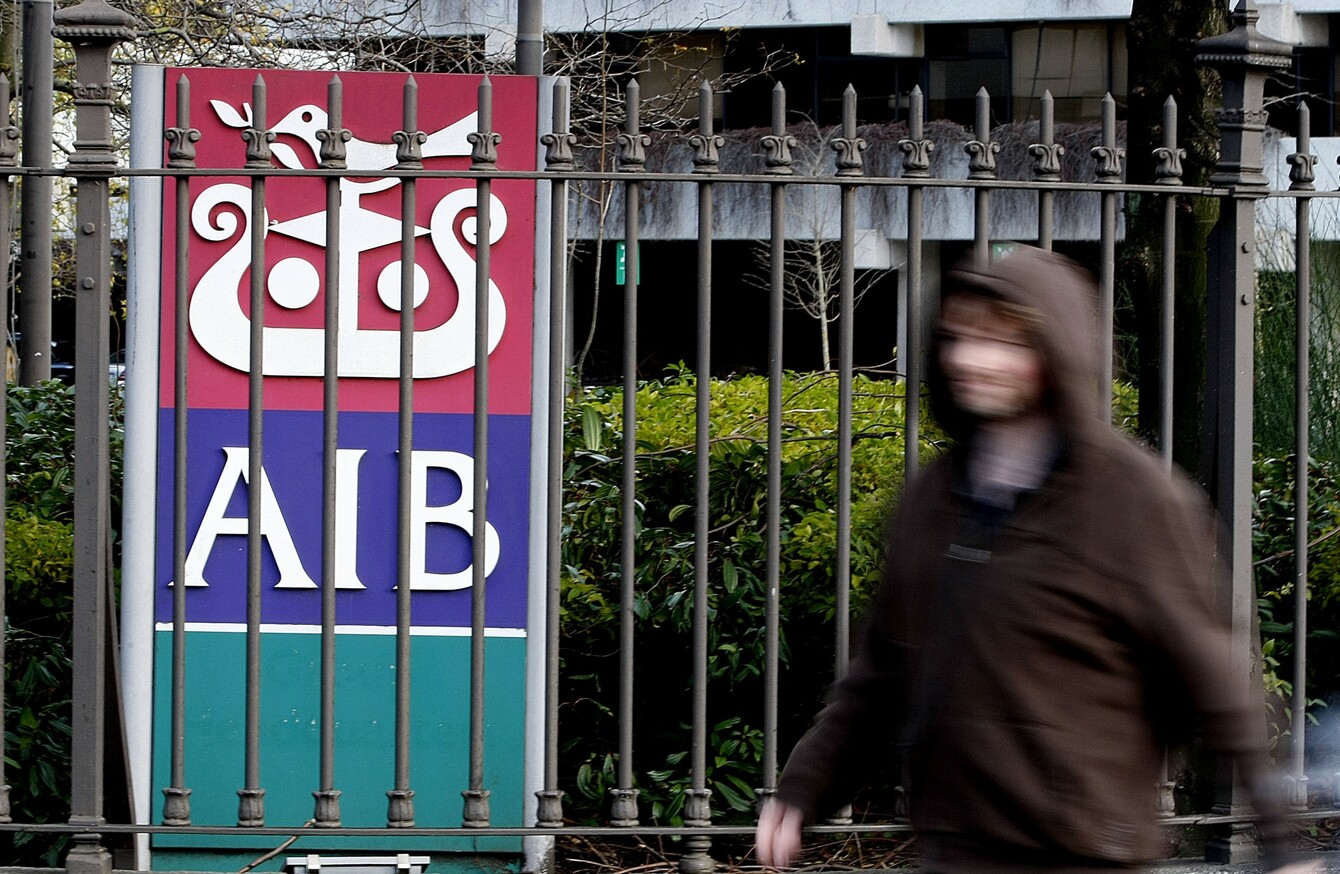 Image: Julien Behal
Image: Julien Behal
THE DEPARTMENT OF Finance has started proceedings to sell off part of its stake in AIB to the private market.
The bank was nationalised as part of the bailout in 2009 when it was given €7 billion of taxpayers' money.
The department has announced the start of a competition to appoint investment banks to assist in a potential public offering of the shares on the stock market.
The banks, which are being described by the department as joint global coordinators, will be appointed for an 18 month period.
No fixed timetable
Finance Minister Michael Noonan said:
My officials have commenced a competition process to procure joint global coordinators to enable a potential initial public offering of shares in AIB to the market.
"While there is no fixed timetable for a sale at this time, given the long lead times involved in such a process this appointment is a necessary next step in order to provide the State with the option to sell some of the State's shareholding in AIB during 2017 or indeed early 2018."