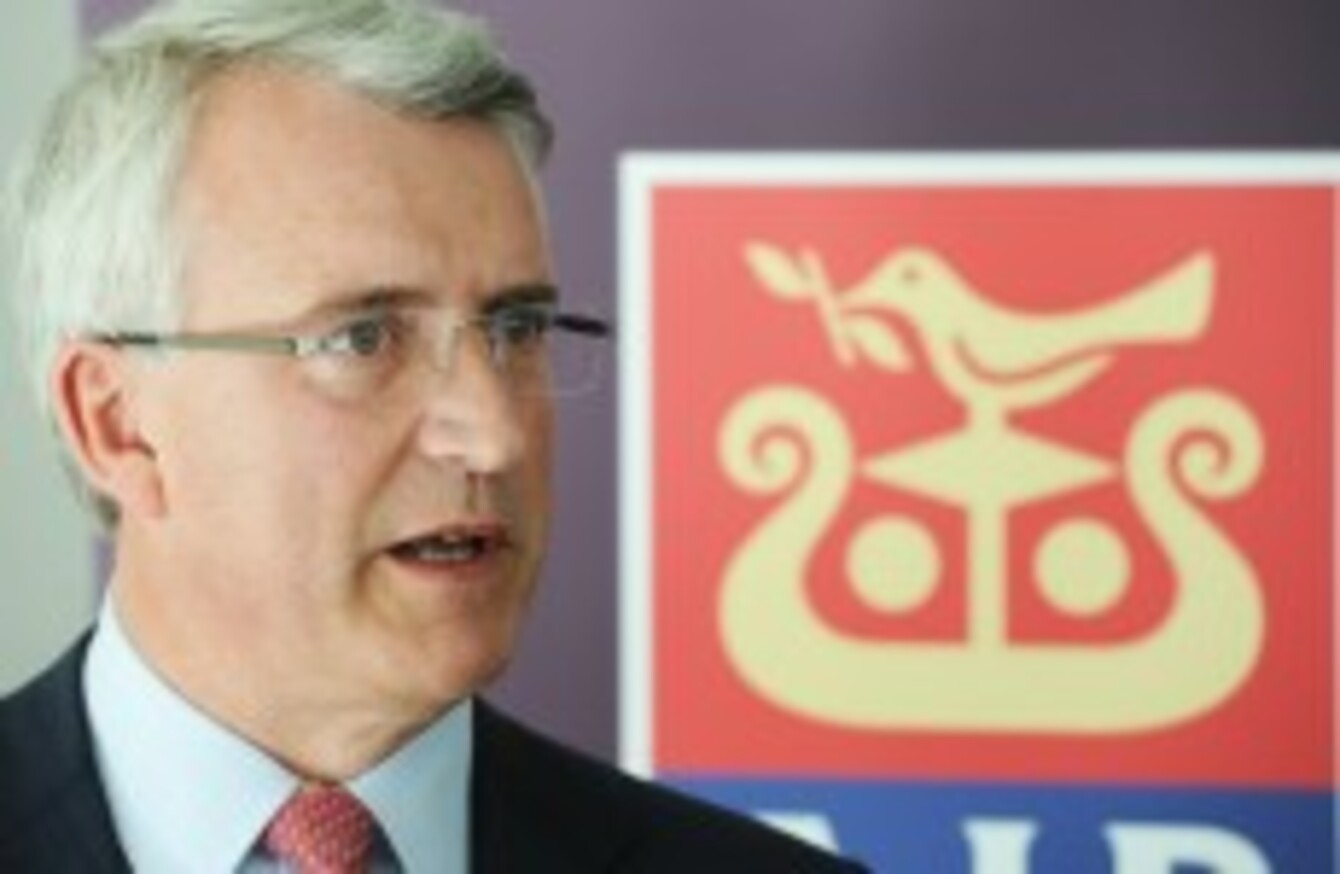 AIB chief executive David Duffy
Image: Sasko Lazarov/Photocall Ireland
AIB chief executive David Duffy
Image: Sasko Lazarov/Photocall Ireland
TAXPAYER-OWNED AIB WILL return all of the €21 billion in public money that was pumped into the bank keep it afloat after the property bubble burst.
But its chief executive David Duffy said the bank was only worth about €10 billion at the moment and it could take a decade to return the full investment value to taxpayers.
Today he was the last of the major bank chiefs to front the Oireachtas Finance Committee, where he said he expected AIB to be "investable" before the end of the year.
However, he added that the bank was yet to have any talks with the Finance Department about when any sell-off would start.
Our simple mission in life … is to return the entire value of the bank back to investors. It will take time, but yes – that is our expectation," Duffy said.
"I think the most appropriate way to proceed is to make sure we obtain the maximum price and to do a number of sales rather than one big bang."
The bank returned to profit this year after large drops in the number of its mortgage customers in arrears.
How long will that take again?
Under questioning from Fianna Fáil finance spokesman Michael McGrath, Duffy initially wouldn't give a timeframe for how long it would take to return the taxpayers' €21 billion investment.
He later said he couldn't predict what markets would do over the next decade, but he hoped within 10 years a full return would be possible.
The government took a stake of over 99% in AIB in return for the taxpayer funds that were used to prop up the bank.