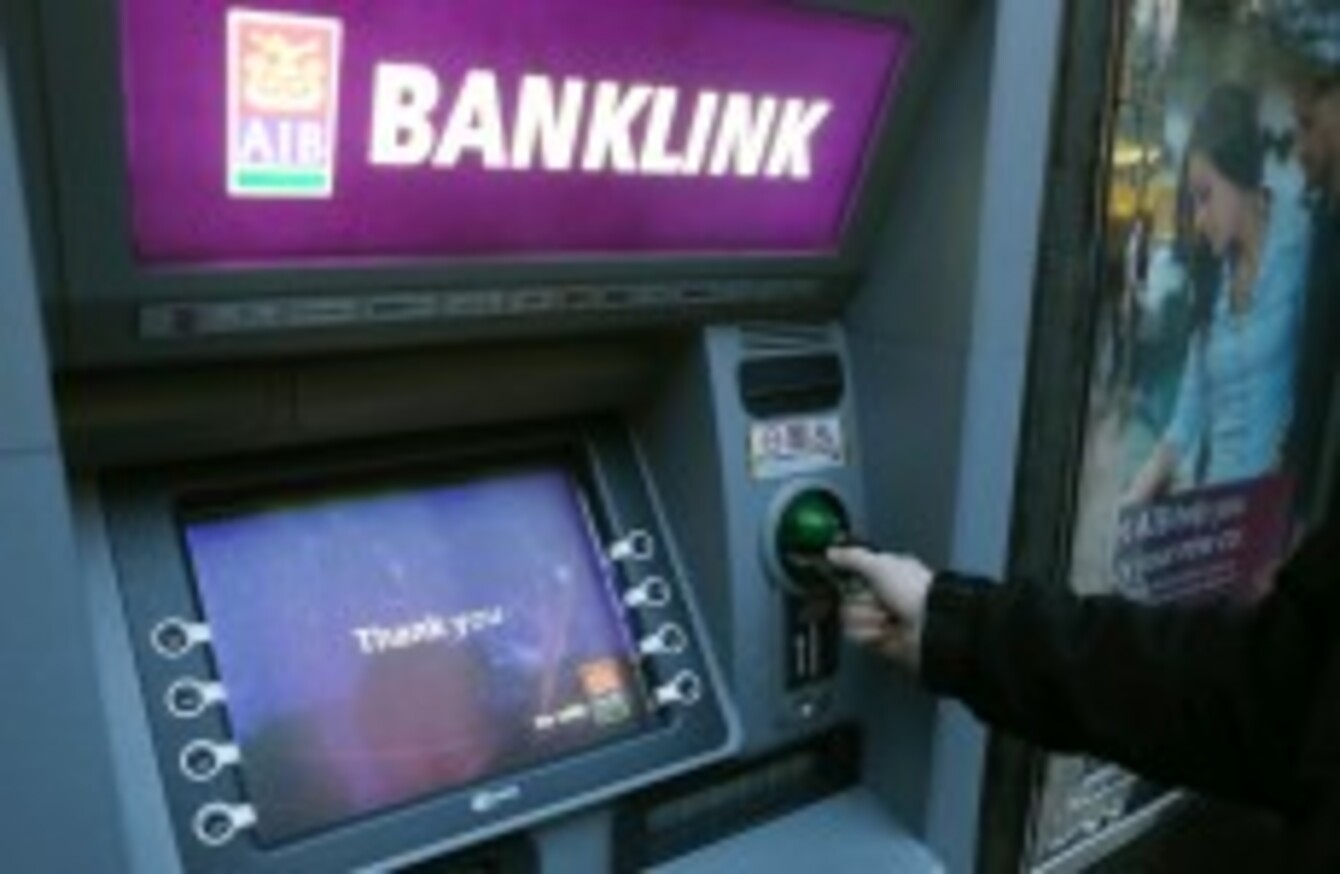 Image: Photocall Ireland!
Image: Photocall Ireland!
Updated 3.45pm
AIB HAS SAID that its debit cards are now operating normally at all ATM machines following earlier reports of customers experiencing problems for a third day in a row.
A spokesperson said this afternoon: "We can confirm that AIB Debit Cards are now operating normally at ATM machines, including non-AIB ATMs. AIB is continuing to monitor the situation very closely."
Earlier customers said they could not withdraw money at non-AIB ATMs. In an update this morning, the bank said its own cash points are "working as normal".
"However, some AIB customers using AIB ATMs could be impacted if they have previously attempted to withdraw funds at a non-AIB ATM earlier in the day, where the total value of their attempts is greater than the daily €600 ATM withdrawal limit."
The limits were reset at midnight last night and will be reset again tonight. A spokesperson said the matter is being investigated as a priority.
"We…are taking all necessary steps to resolve as quickly as possible. AIB, again wishes to apologise to customers for any inconvenience caused by this issue."
Credit cards are working without any issues and customers have been advised that they can shop online.
Shoppers will also be able to use their cards at point of sale terminals in stores. Cashback continues top be subject to a retailer's own policy.
First published 10.48am