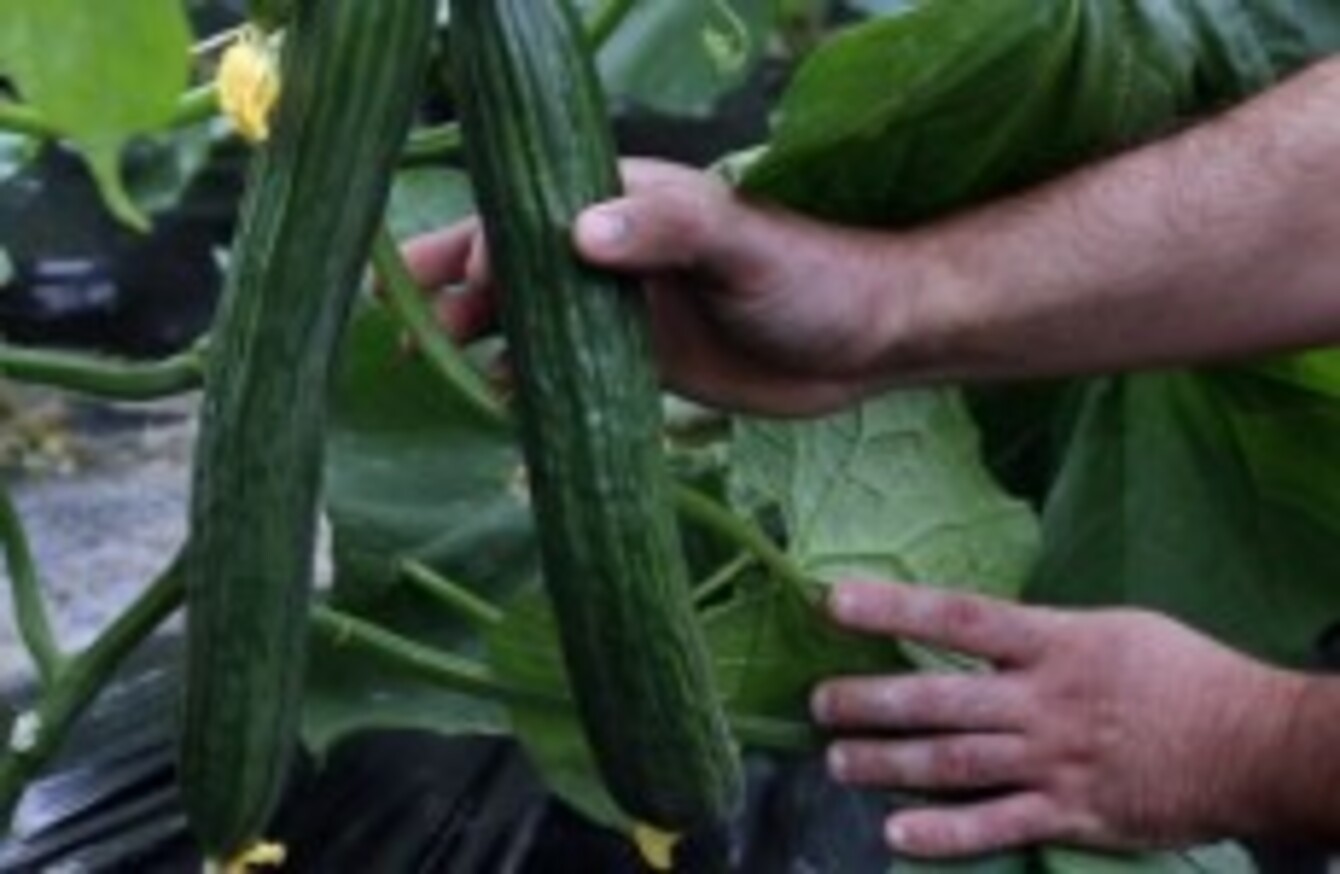 A farm worker picks a cucumber inside a greenhouse in Algarrobo, near Malaga, southern Spain
Image: Sergio Torres/AP/Press Association Images
A farm worker picks a cucumber inside a greenhouse in Algarrobo, near Malaga, southern Spain
Image: Sergio Torres/AP/Press Association Images
THE LEADERS OF two European countries have pledged to seek aid for farmers affected by the Esicherichia coli outbreak in Germany.
The Wall Street Journal reports that German Chancellor Angela Merkel and Spanish Prime Minister José Luis Rodriguez Zapatero have come together to agree their countries will try to get aid on a European level for farmers affected by the E.coli outbreak in Germany.
It is being reported that the two spoke over the phone about the situation and the consumer backlash related to it.
So far, the outbreak has hit 11 European countries, with countries such as Russia and Belgium banning imports of some Spanish agricultural products.
Earlier this week, the Spanish government said it wanted to seek compensation from Germany because of the blame put on Spanish vegetable exporters for the deaths of 18 people after eating infected vegetable produce.
A Spanish farmers' group said that the outbreak is endangering 70,000 Spanish jobs.
The German Farmers' Association says that German farmers are losing around €30 million a week in sales.
The e coli strain is said to be a deadly strain never seen before, according to the World Health Organisation.