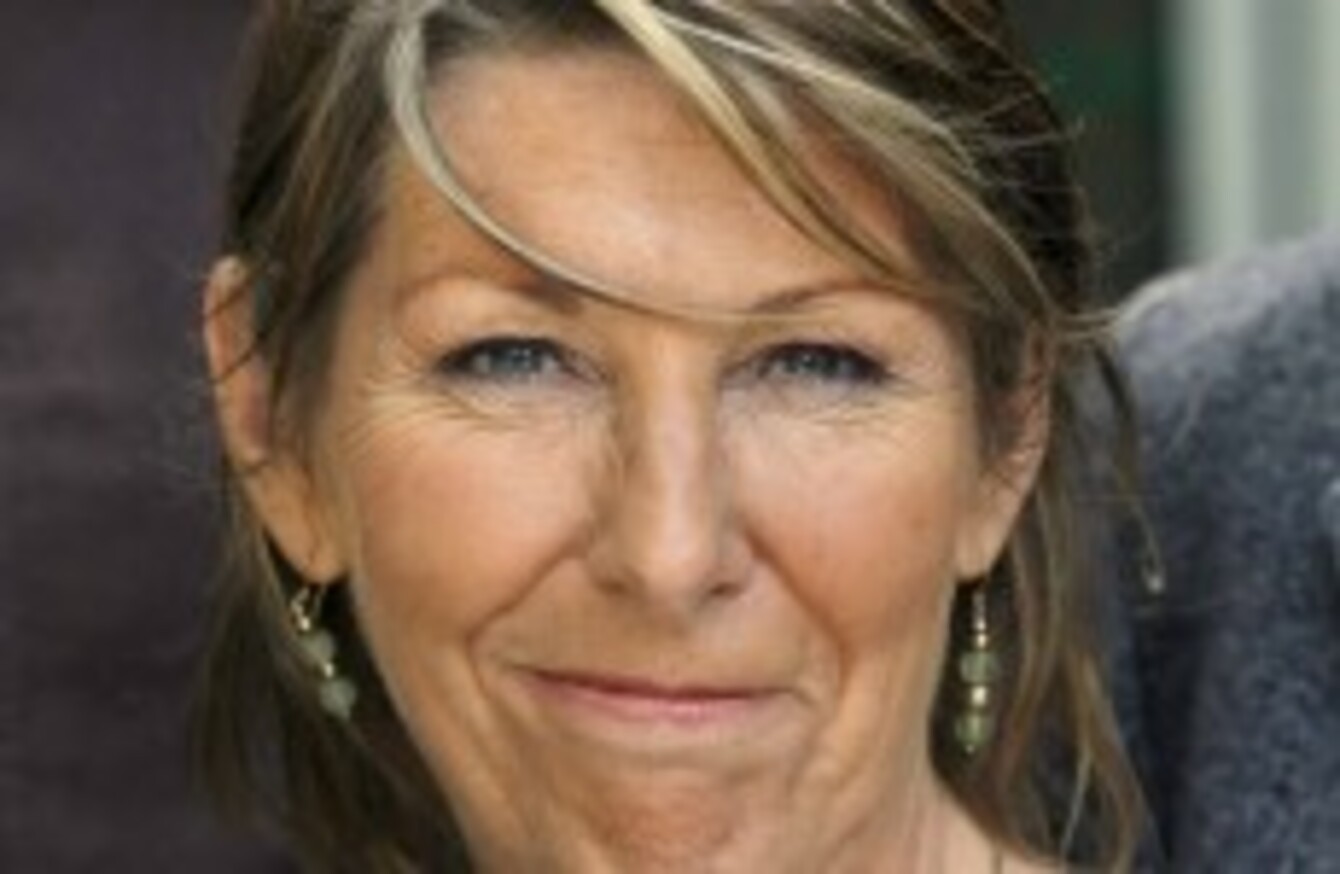 Áine Lawlor
Image: Mark Stedman/Photocall Ireland
Áine Lawlor
Image: Mark Stedman/Photocall Ireland
ONE OF IRELAND'S most high-profile news presenters, Áine Lawlor, is about to see a major shift in her working day this autumn, with both a new television and radio show to present.
"It is so jammy," she laughed while speaking to TheJournal.ie about her new roles. "This time last year I was coming back to work and I wasn't sure what I was going to be doing."
She had returned to work after undergoing successful treatment for breast cancer, having bowed temporarily off air with the words:
That's all from me for a while, as I'm taking a break for medical treatment. Thanks to all of you who have listened over the past 16 years.
RTÉ
Now, she is facing into presenting two "of my favourite shows", News at One on RTÉ Radio 1, (which she will co-present with Richard Crowley), and The Week in Politics on RTÉ One television. It is, she said "totally unexpected and brilliant".
I think the whole thing really in a way this autumn ends up being a win-win for the audience – lots of people working really hard with new opportunities, so they have got more and better shows.
One element of her new working hours she will most definitely appreciate is "more of the stretch", by which she means she won't have to leave her bed at 4.30am anymore.
"I love Morning Ireland, I will always love Morning Ireland, but I had grown to hate the hours so now I'm getting to spread my wings," she said. However, she won't be far from her colleagues – "I'm moving about six feet in terms of the desks".
The RTÉ newsroom is "a great place to work", enthused Lawlor. "There's always new people coming in, new challenges, it's great to be able to continue in that."
"To be able to work in news is always such a bonus," said Lawlor, a self-described "politics junkie". There are the "days like every job", but then there are the big days, when the breaking news is exciting and frenetic.
"You get hooked on that kind of thing," said Lawlor. "The News at One is so fast-paced, which is great."
Cancer diagnosis
After Lawlor's return to work last year, she was inundated with messages of support.
The audience was very good to me, RTÉ was very good to me. What I'm really pleased is still to have that sense of 'isn't it brilliant to be able to do all of this' – that's nice to have.
She said that she and her colleagues have "great jobs" that are "great fun", and that it is a privilege to be allowed to do it.
Though at one point in the interview she expressed a tongue-in-cheek fear that she may sound a "a bit like Pollyanna", Lawlor is clearly delighted with her job.
"I'm a very lucky bunny in work, I'm terrifically lucky at the moment."
Pat Kenny
The autumn changes to the RTÉ schedule will include the absence of one of the station's biggest names: Pat Kenny. He has taken the unprecedented step of moving to Newstalk, and will begin his new show on 2 September.
"Pat is fantastic," said the veteran broadcaster's former colleague. "Fair play to him for taking on that challenge at this stage in his career."
Lawlor also described Sean O'Rourke, who will take over Kenny's vacant slot, as fantastic, saying she is glad that listeners to his new show "will be able to get the full range of him" when he covers a wider range of stories.
While she said she doesn't believe "in getting too high falutin' about it", Lawlor intends to be as honest as she can and cover as broad range of stories as she can on her new shows.
"It's my job to be balanced," she pointed out. "I hope we will be able to do that and do it all in a way that's fair."
#Open journalism No news is bad news Support The Journal

Your contributions will help us continue to deliver the stories that are important to you

Support us now
Women on air
The Women on Air initiative aims at raising awareness of the need for gender balance on the Irish airwaves. Is this something Lawlor, as a prominent female news journalist, is conscious of?
To answer this, she pointed out that while she was presenting Marian Finucane's show, she had "the women of the Mineachtas on", a full panel of Irish female politicians.
"I think women are making a huge impact in broadcasting," said Lawlor, listing off colleagues such as Miriam O'Callaghan, Rachael English, and Marian Finucane.
When she looks around at her young colleagues in the newsroom, she said she sees strong women, like Keelin Shanley, "all kinds of people".
"What I think is really important is diversity," she pointed out. The people bringing the news shouldn't all be the same type of person.
After she went public with her cancer diagnosis, Lawlor became a face of the fight against a disease that one in three people in Ireland will be diagnosed with at some point.
So many people reached out to me. There was a dialogue there that I could contribute to, and talk on that basis.
However, she said wouldn't have sought out the opportunity to be diagnosed with cancer, and be thrust into the public eye over a "horrible thing". But it was an opportunity to raise awareness of breast cancer, and one she clearly did not take lightly.
Being sick and the experience of the way people treated her, with such support, "stunned" Lawlor. "I suppose that what it teaches you, it gives you a greater sense of our work is going into people's ears, their eyes; it's part of their fabric of their lives."
Next up for the presenter are two documentaries due out this autumn, both on the subject of cancer, which will process a large subject "into digestible chunks".
Lawlor is one of Ireland's most accomplished and respected broadcasters, fearless in her questioning yet never lacking in empathy, but insists that "the rest of my life is boring". It could be argued, however, that the keen gardener, who is married and has children, is very much an 'everywoman'.
Perhaps that is what people relate to when they listen to Áine Lawlor – the sense that she is not trying to be someone she is not, and is very much an ordinary person doing an extraordinary job.