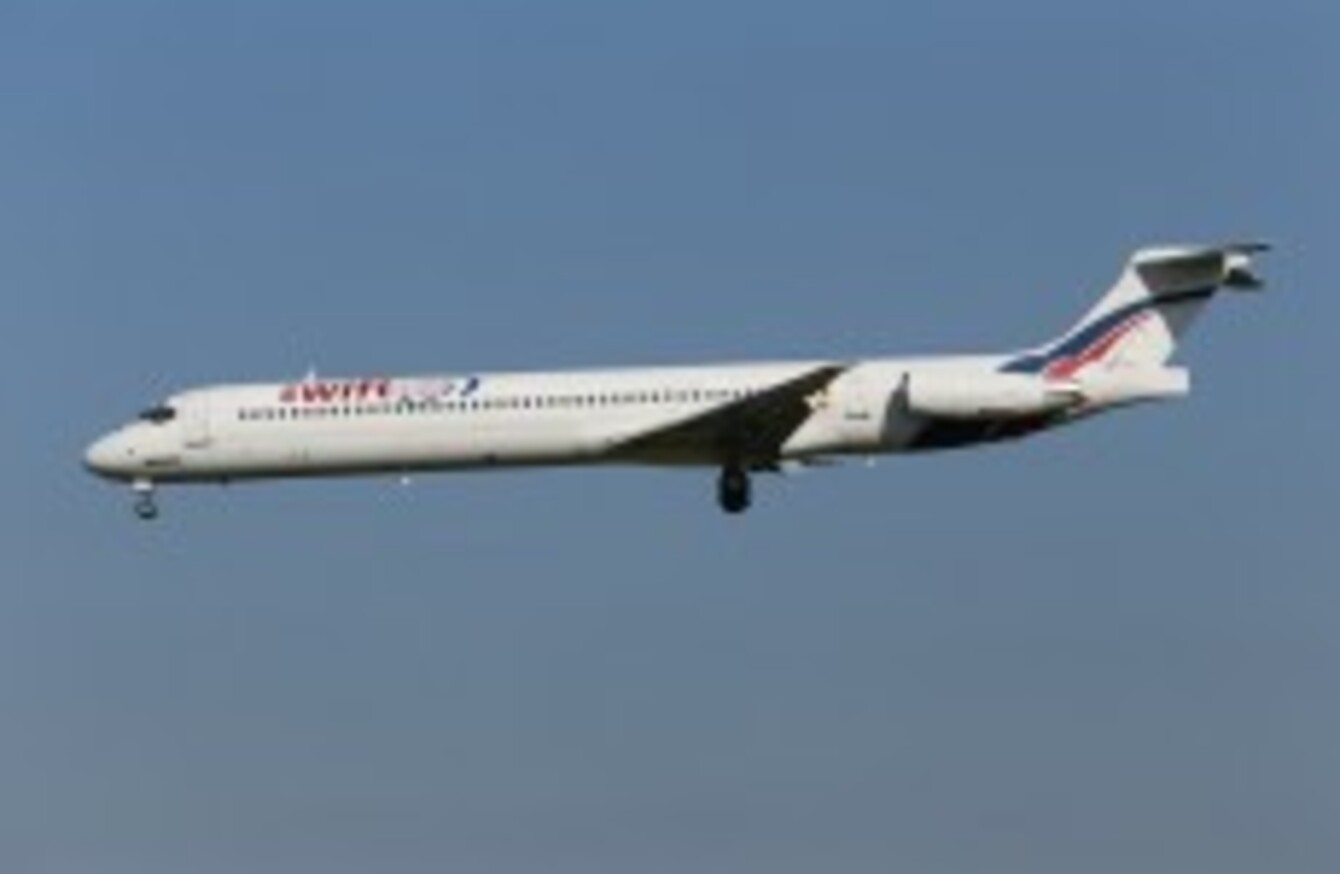 Image: AP/Press Association Images
Image: AP/Press Association Images
THE WRECKAGE OF an Air Algerie plane missing since earlier today with 116 people on board has been found in Mali near the Burkina Faso border, an army coordinator in Ouagadougou said.
"We have found the Algerian plane. The wreck has been located … 50 kilometres north of the Burkina Faso border" in the Malian region of Gossi, said General Gilbert Diendiere of the Burkina Faso army.
Radar
A witness had earlier reported seeing the plane "falling" in the region of Gossi and the general said they were taking the reports seriously as they matched radar images of the flight path.
"That is where we will strengthen our search," he had added.
Source: AFP news agency/YouTube
Reuters reports that Mali's President Ibrahim Boubacar Keita has also confirmed that the wreckage had been spotted in his country's desert north.
Flight AH5017, which originated in Ouagadougou and was bound for Algiers with 51 French nationals aboard, according to Foreign Minister Laurent Fabius, went missing amid reports of heavy storms, company sources and officials said.
French president 
It had been presumed to have been lost even before Fench President Francois Hollande went on TV to announce: "Everything leads us to believe that the plane has crashed."
He said the plane's Spanish crew had signalled they were altering course "due to particularly difficult weather conditions".
Algerian Prime Minister Abdelmalek Sellal was earlier cited as saying by Algerian radio that the plane dropped off the radar at Gao, 500 kilometres from the Algerianborder.
"Contact was lost with the McDonnell Douglas 83 at 1:47, a little after the pilots said they were diverting from the route due to meteorological reasons," Fabius had said.
The airline said it also had 24 Burkinabe, eight Lebanese, six Algerians, six Spanish, five Canadians, four Germans and two Luxembourg nationals on board.
Poor visibility 
Mali, Algeria, Niger and France coordinated their search efforts under the umbrella of the French-led military intervention in Mali, Operation Serval.
"Even though the aircraft was above Mali it was in airspace managed by the control centre in Niamey in Niger," an air traffic control official told AFP.
Aviation sources told AFP the MD-83 was leased from Spanish company Swiftair.
Its six-member crew were all Spanish, said Spain's airline pilots' union Sepla, and Swiftair confirmed the aircraft went missing less than an hour after takeoff.
The plane had apparently been given the "all clear" following an inspection in France only this week, the French civil aviation authority DGAC said.
In France, two crisis units had been set up, at the DGAC and at the foreign ministry, DGAC said, in addition to another two at Roissy-Charles-de-Gaulle airport in Paris and at Marseille airport.
DGAC said that many passengers had been due to catch onward connecting flights to Paris and Marseille.
French Foreign Minister Laurent Fabius said today that the authorities were looking into every possible cause for the disappearance of an Air Algerie plane over Mali with 51 nationals on board.
"We cannot, we must not exclude any hypothesis before having all elements (at our disposal)," he said on French television, reiterating that the pilot of the plane — which had at least 116 people on board in total — had diverted its route due to bad weather.
Flight AH5017, which took off in Ouagadougou and was bound for Algiers, disappeared in the early morning over Mali with at least 116 passengers and crew on board, including around 50 French nationals — some of whom were transiting through the Algerian capital on their way to France.
Families 
At Orly airport outside Paris, two young women visibly in shock, their eyes red, asked for information at the Air Algerie desk, saying their cousin was on board.
The 34-year-old man lives in Ouagadougou, the capital of the west African country of Burkina Faso, and was due to land in Orly around midday.
In Cuba, there was confusion that the daughter of President Raul Castro was on board the plane but journalists have been assured she was alive and well and not on board the flight.
It is believed it was a name mix-up that caused the confusion.
The crash comes less than six months after one of Algeria's worst air disasters.
In February, a C-130 military aircraft carrying 78 people crashed in poor weather in the mountainous northeast, killing more than 70 people.