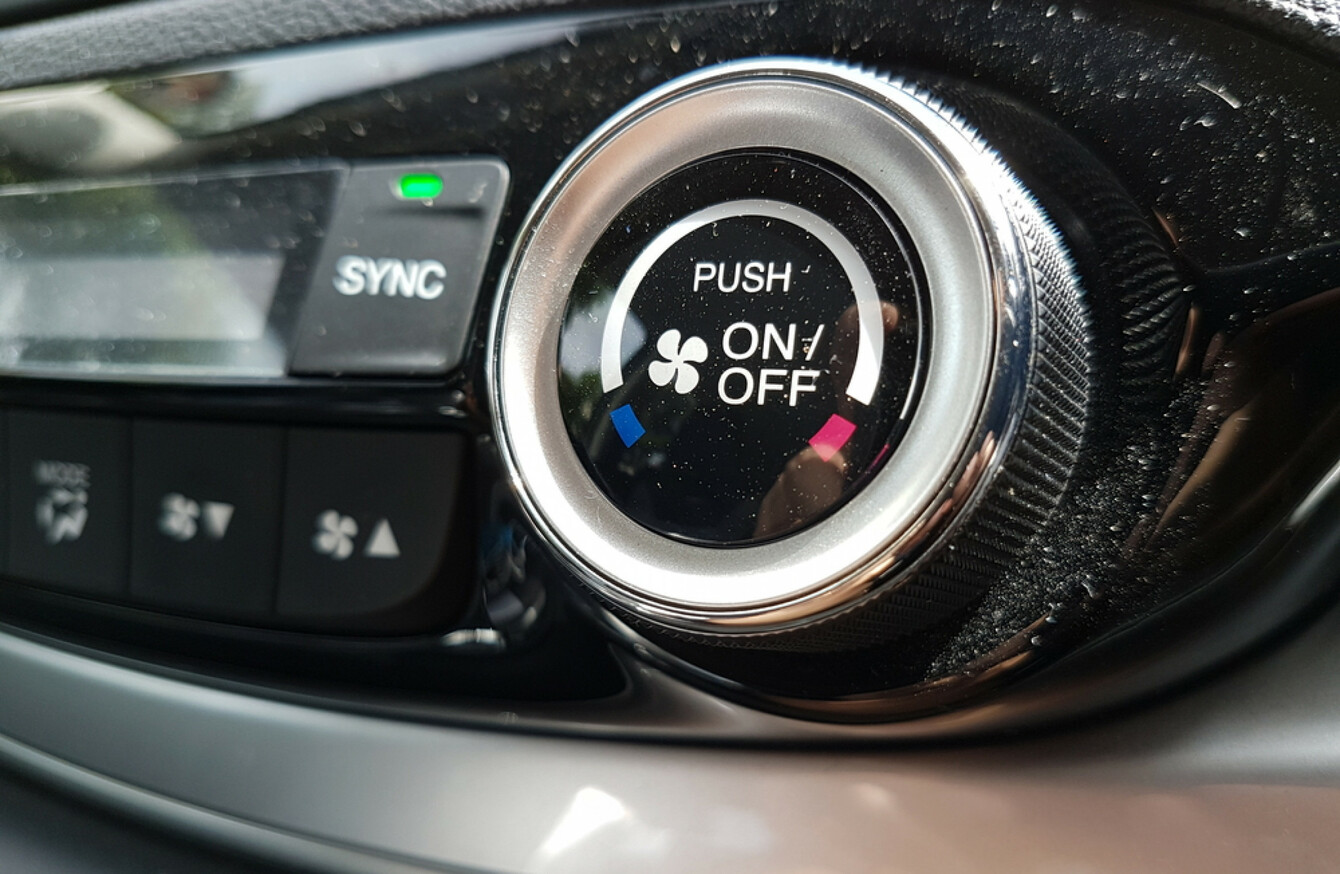 Image: Shutterstock/Lester.s
Image: Shutterstock/Lester.s
IF THE HEATWAVE has cost you a fortune in suncream, aftersun and BBQ food, then we have a way that you can save a few cents.
Have you ever wondered if it is more fuel efficient to drive with the windows rolled down, or with the air conditioner turned up?
Well, neither is good for your car's fuel economy figure.
Rolling down the windows increases drag and slows the car down. Therefore, your car needs to burn more fuel to move.
Turning on the air conditioning puts an extra load on the engine. Therefore, your car needs to burn more fuel to run.
A vehicle's air conditioning system uses up a lot of power as it uses a compressor pump which is driven by the engine. Turning off the AC will increase your fuel economy. It will also increase battery range for those who drive electric cars.
So what are you supposed to do to help you save pennies at the pump?
If you do need to cool down, rolling down both front windows and keeping the rear windows closed will be better for fuel consumption than using the air conditioning. But this only applies at low speeds.
At speeds of 80km/h and faster, using the air-con is actually better for your vehicle and fuel consumption than opening windows.
However, if you have a very new car, you probably have an efficient air conditioning unit and the fuel saved by shutting down the air conditioning is not significant. So, in newer vehicles, roll up the windows and enjoy the air conditioning during this hot weather.
Want to make sure you don't miss out on anything going on in the world of motors? Like us on Facebook and and follow us on Twitter for the latest updates.