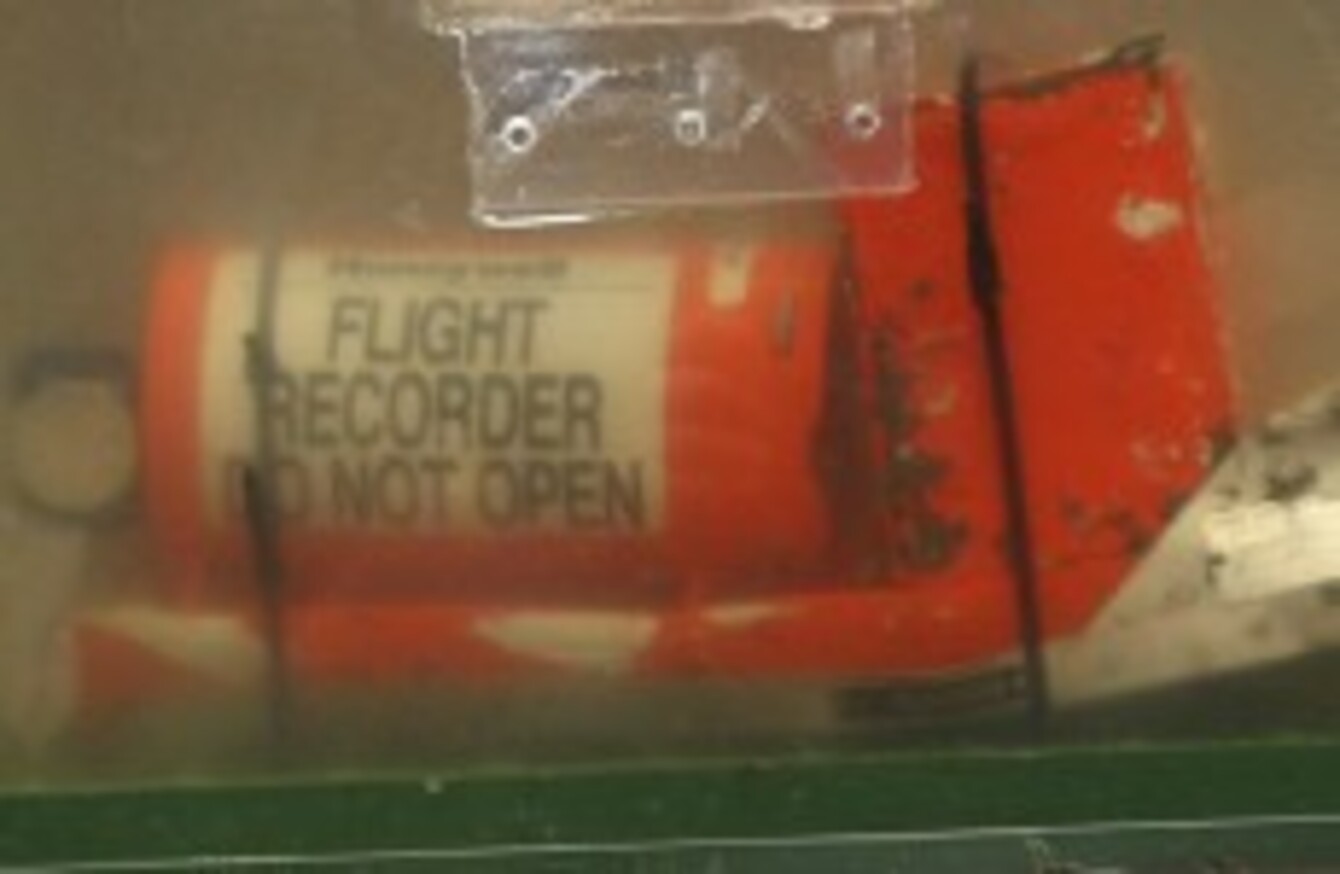 One of the two flight recorders of AF447 which was recovered nearly two years after the crash
Image: AP Photo/Michel Euler, File
One of the two flight recorders of AF447 which was recovered nearly two years after the crash
Image: AP Photo/Michel Euler, File
THE FINAL REPORT of the French aviation authority into the fate of flight AF447 from Rio de Janeiro to Paris is expected to find that human error and technical malfunctions caused the crash in 2009.
The plane plunged into the sea during a storm on 1 June 2009 and all 228 people on board were killed.
French investigators are due to publish the final report into the crash today.
Three Irish women lost their lives in the crash: Jane Deasy, Eithne Walls and Aisling Butler. All three doctors were friends and were returning home from a holiday together.
The body of Jane Deasy, who was from Dublin, was identified in June 2009 and was repatriated from Brazil to Ireland. The bodies of Aisling Butler, from Roscrea, and Eithne Walls, from Co. Down, have never been found.
A report last July found that the crew piloting the doomed jet were insufficiently trained, and that passengers were not informed about what was wrong before they plunged into the sea.
The BEA preliminary report said that the pilots had failed to react correctly when the Airbus jet stalled and lost altitude after its speed sensors froze up and failed.
The aircraft had entered turbulence two hours into the flight when the autopilot suddenly disengaged, it said.
Shortly after, an instrument showed a sharp fall in airspeed and a stall warning sounded, indicating the plane was no longer being lifted by the air pushing under the wings.
As the two co-pilots struggled to understand the situation, the captain, who had left the cockpit to take a rest, returned but did not retake control of the plane, the BEA said last year.
Air France has insisted the pilots were not to blame, saying the stall alarm had malfunctioned.  A bitter row has ensued between Airbus and Air France about who ultimately bears responsibility.
A judicial report into the crash is also expected to find that a combination of human error and a technical malfunction caused the crash.
The black box from the plane was recovered in April of last year by robot submarines in a search that cost about €32 million.
French magistrates are investigating Air France and Airbus for alleged manslaughter in connection with the crash, notably because of the malfunctioning speed sensors, known as Pitots.
The airline replaced the Pitots, manufactured by French company Thales, on its Airbus planes with a newer model after the crash.
Victims' families have previously alleged that the involvement of big French corporations such as Airbus and Air France was influencing the probe into the causes of the disaster.
- Additional reporting by AFP