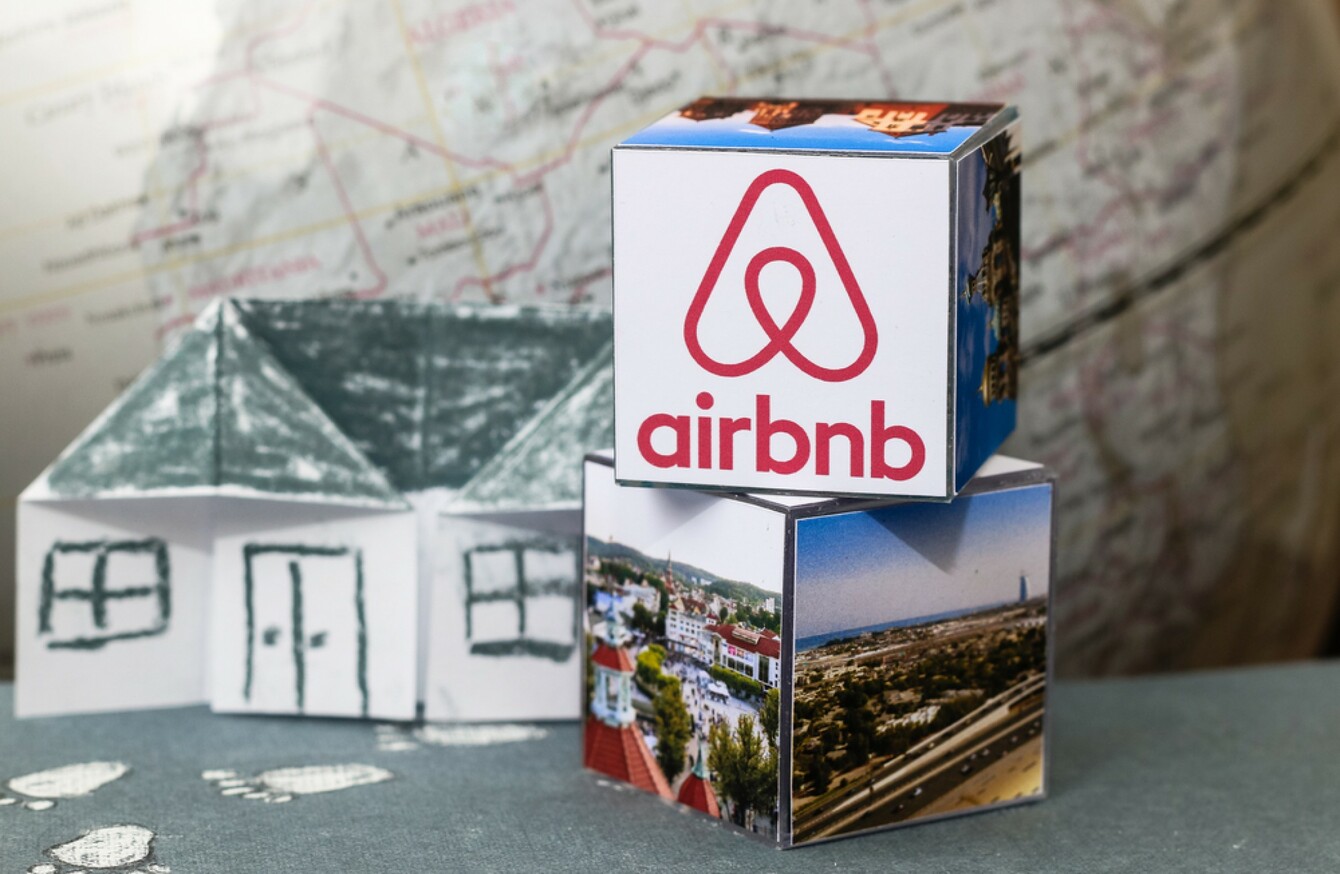 Image: Shutterstock/AlesiaKan
Image: Shutterstock/AlesiaKan
SINCE IT WAS started in 2008, Airbnb has shaken up how we view booking accommodation abroad.
Instead of having to book a hotel or B&B, the site enables people to let out their own houses, apartments or even treehouses for short-term lets.
But Airbnb hasn't been without its controversy – some countries are cracking down on how long people can rent out their space for, while here in Ireland guidelines have been issued to local authorities on the use of the site by landlords.
Now, the company has been moving from just accommodation towards experiences, launching – you guessed it – Airbnb Experiences. While it has been rolled out in other areas since last year, this week Irish Airbnb users will have received their first email about Airbnb experiences.
But will Ireland be included?
An Airbnb spokesperson told TheJournal.ie:
We are continually experimenting with new markets for Trips. We announced our intention to launch in Dublin back in November 2016 and look forward to sharing more soon.
That's a little less information than we hoped for – but shows that there's something on the way.
Here's what we do know about Airbnb experiences
The company says you can "spend just a couple of hours or multiple days with a local expert. You choose what's best for your schedule. Book everything from short lessons to week-long excursions."
So far, that includes things like:
A nighttime entertainment experience in Tokyo, hosted by a man named Tatsuya – which includes dinner, traditional japanese food, and a night on the tiles (for €172). A tasting session of organic wines in Tuscany for €35 per person, or a four-hour walk through the Muir Woods in San Francisco for €48.
Let us introduce you to a selection of 5 authentic and organic Tuscan wines of our production and savory organic menu traditional or vegetarian in a cosy and intimate winery owned by our family. Your experience will include an explanation of the characteristics of each wine and the differences between organic and conventional wines . We encourage small groups to make it a more personal experience.
The hosts of the experiences don't have to be Airbnb accommodation hosts.
It makes business sense for Airbnb to move beyond accommodation – and it's savvy too, in that it avoids the issues that the company has had in some countries.
In San Francisco – the home of Airbnb – the company has been working to crack down on illegal hosts, after there were concerns that people were evicting tenants to rent out their rooms on Airbnb.
This year, Housing Minister Simon Coveney met with Airbnb bosses to discuss the role the company plays in Ireland's rental market. With a 100% rise in the number of hosts in Dublin in just one year, it's clearly a sector Coveney wants to keep his eye on.
He said that he would regulate the site if a "satisfactory arrangement" is not reached over renting.
In Berlin, hosts are only permitted to rent out their property for 50% of the year, while Amsterdam has imposed a limit of 60 nights per year. But Coveney hasn't signalled whether Ireland would adopt a similar approach.
#Open journalism No news is bad news Support The Journal

Your contributions will help us continue to deliver the stories that are important to you

Support us now
The Minister told TheJournal.ie:
I would be hopeful we would be able to put in some memorandum of understanding that can make it very clear that those who want to use Airbnb need to do so responsibly.

If we get a satisfactory arrangement in place with them, and I think we can, then I don't think I will need to legislate or to introduce regulations. If we can't do that, then obviously I will be forced to do that.
In 2016, it was ruled that an apartment owner in Temple Bar needed to apply for planning permission if they wanted to continue to rent out their property via Airbnb (doing so had already netted them €79k in one year). Following this, Coveney issued guidelines to local authorities on the issue, with a focus on those in urban areas where the housing and rental crisis is most acute.
He told this website that to purchase properties to let them out on Airbnb – effectively using them as B&B or hostel-style accommodation – "in my view, is not the spirit of what should be happening through that platform and I think they [Airbnb] agree with that and we are going to look to try and end that."
Earning power
Airbnb hosts in regional and rural Ireland earned €27 million over the last year, and a report by the company – Home-Sharing: Empowering Regional and Rural Ireland - said that local businesses benefited from new visitors, with guests spending €47 million.
The 2016 report also found:
In that year, 6,000 hosts in regional and rural Ireland earned an average additional income of €2,700 per household.
44% of hosts in the regional and rural report said that they are using the income to make ends meet.
In Dublin, 88% of hosts share their primary residence. Outside of Dublin this figure is 64%
- Additional reporting Christina Finn