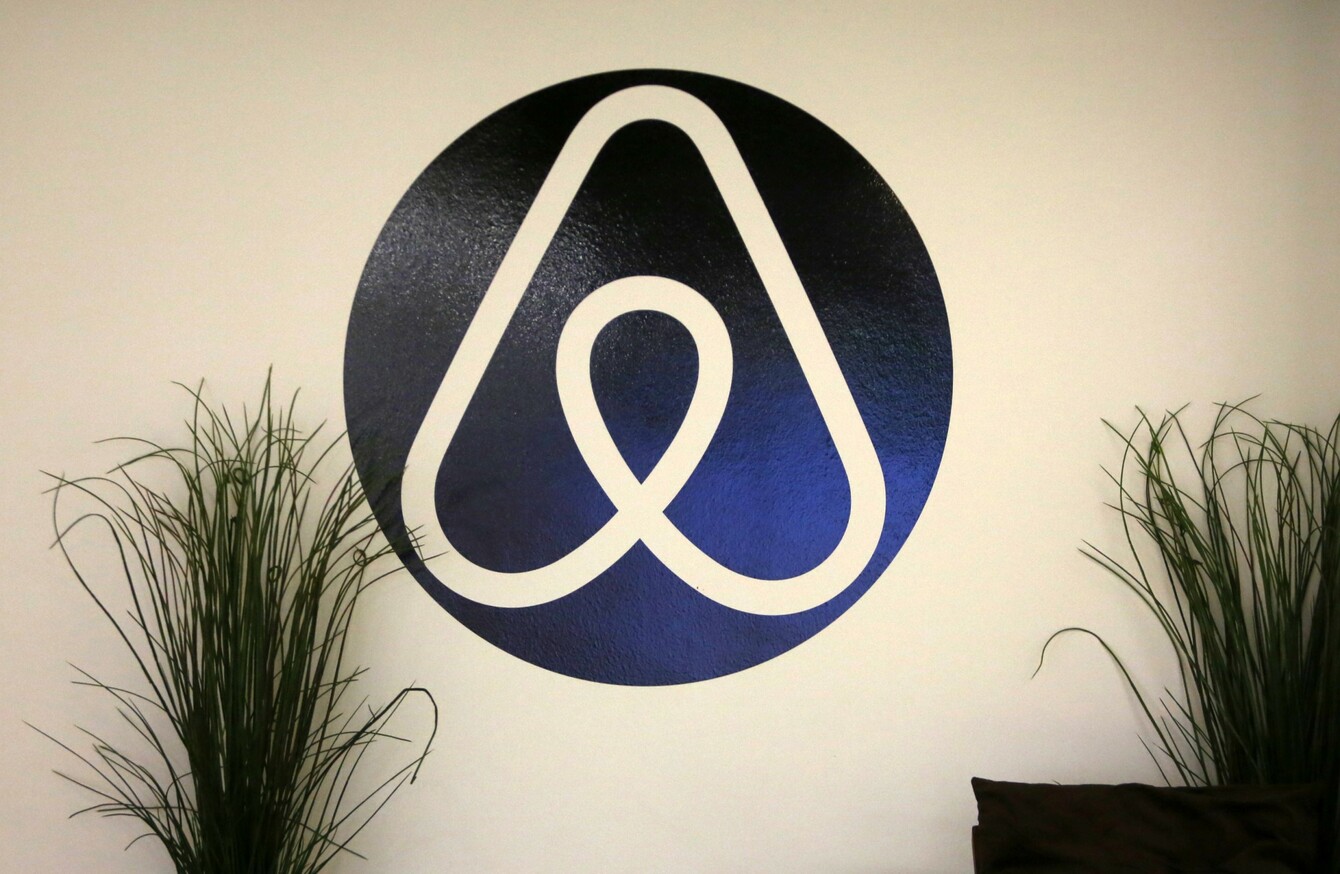 Airbnb HQ in Dublin
Airbnb HQ in Dublin
HOUSING MINISTER SIMON Coveney has said his department will look into clarifying guidelines on when a rental property becomes a commercial one.
Yesterday An Bord Pleanála upheld a Dublin City Council (DCC) ruling that an apartment owner in Temple Bar needs to apply for planning permission if they want to continue to rent the property out via Airbnb.
Speaking to reporters today, Coveney said he thinks An Bord Pleanála made the right decision.
"I think we also, as a department with a responsibility for policy and guidelines around planning, need to provide guidelines and clarity now for chief executives across all local authorities.
"As far as I can see this was a property that was being used almost like a B&B, whereby there was regular turnover every couple of days," Coveney said of the property in Temple Bar.
The minister said his department would work on the issue in the coming days and issue a letter about guidelines to local authorities, especially those in urban areas.
He said it's important property owners also "know where they stand".
Coveney noted that many people in Ireland use Airbnb successfully, but said: "I think it's a different thing when a property is for sale and it's being advertised as having an €80,000 income from Airbnb with turnover every few days, that is effectively no different to a hostel-style or B&B-style accommodation."
Need for regulation
Speaking on Morning Ireland, Dr Lorcan Sirr, a lecturer in Housing and Urban Economics at the Dublin Institute of Technology, said DCC needs an official policy about Airbnb usage in the city.
During the summer, there were over 3,300 apartments in the middle of the city that were available on Airbnb. In the middle of a housing crisis that's a significant number and arguably a driver of rents.
DCC's deputy planning officer Mary Conway told the same programme if a property is continually being let on a short-term basis the council would consider that to be a material change of use.
Conway said DCC is preparing a written submission to the Department of Housing asking it to update planning legislation in this regard.