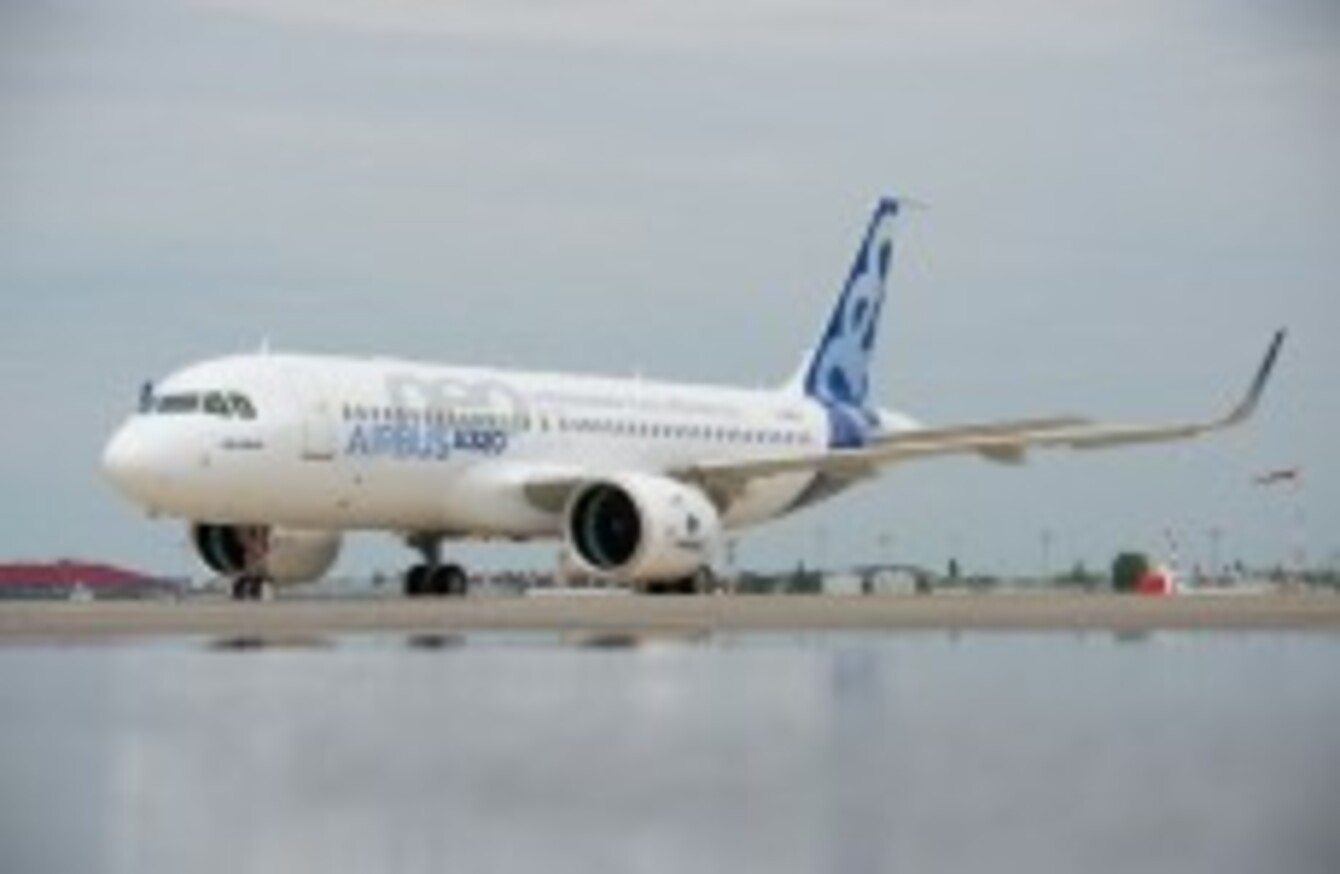 Image: GOUSSE HERVE/Airbuss
Image: GOUSSE HERVE/Airbuss
THE AVIATION INDUSTRY watched with anticipation this week as French giants Airbus launched their new plane.
The A320neo is not, however a radical leap forward in terms of design. Nor is it a long-haul model.
While the industry's biggest players, Airbus and rival Boeing, have spent the last decade and a half in a long-haul super-jumbo arms race (Airbus' A380 and Boeing's 787), the short-haul market, which makes up the bulk of aviation sales, has been largely neglected.
On Thursday, the NEO (New Engine Option) took off on its first test flight.
The difference between the NEO and the current fleet of A320s, of which Aer Lingus has 33, is that it is vastly more fuel efficient.
Airbus says that the new engine will lead to fuel savings of 15% initially and 20% eventually. Airbus says that this is done by "cabin innovations" and a better engine.
"The A320neo Family keeps getting better as we are continuously innovating both in cabin productivity and engine efficiency to stay ahead of the game," said John Leahy, Airbus Chief Operating Officer.
The plane manages to squeeze in nine extra seats, but only by moving things around, not by cutting down on the space in seats.
Airbus expects airlines to retire around 12,000 aircraft in the coming years and says that new demand for passenger aircraft wil mean $4.6 trillion in sales by 2033.
To date, firm orders for the NEO have reached 3,257 aircraft from 60 customers, including 80 from Irish-based leasing firms Avolon and GE Capital Aviation Services.
And the average price? $102.8 million per plane.