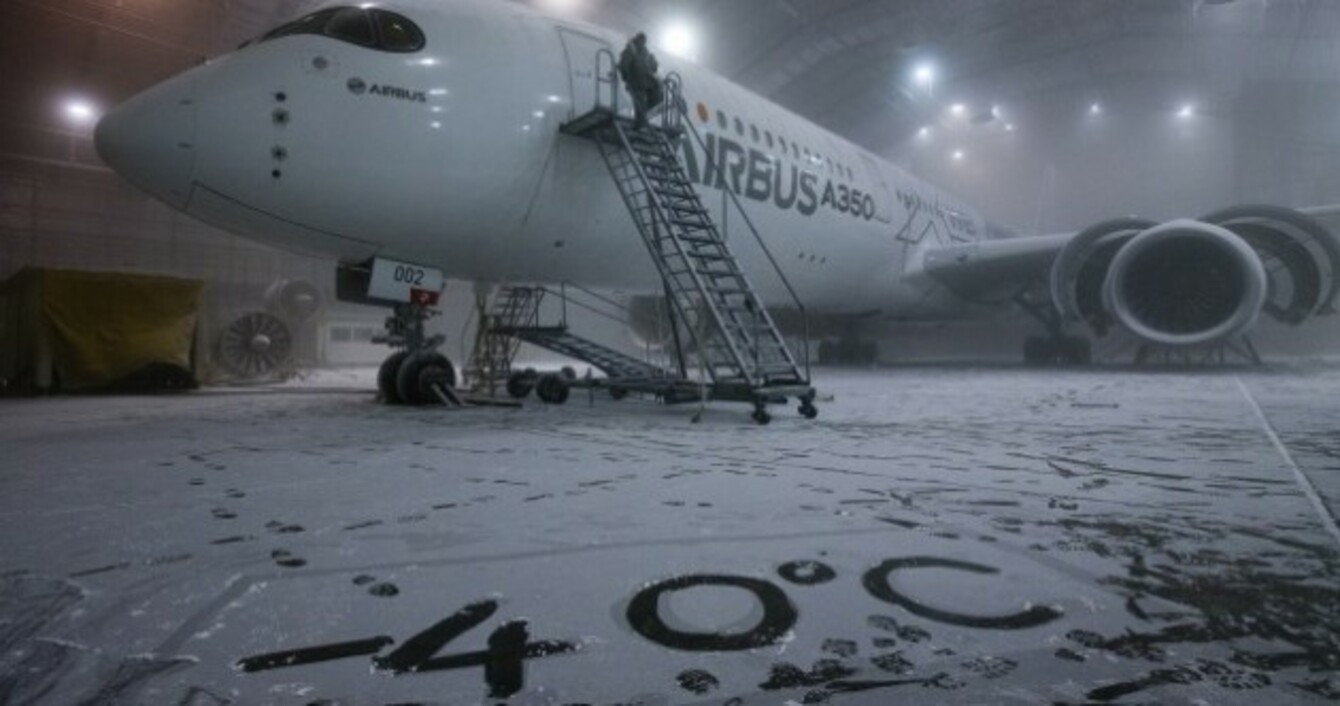 THE AIRBUS A350 is due to take to the skies later this year, when the first plane is delivered to Qatar Airways.
Of course, getting a plan from design stage to commercial liner is a long process.
This week, the French company took the A350 XWB to the McKinley Climatic Laboratory in Florida to test if the plan is ready for the extreme heat and cold that it will endure flying around the world.
Source: AviationNewsVideos/YouTube
The plane was subjected to multiple climatic and humidity settings, including temperatures from 45 degrees down to -40 Celsius.
The plane had to be chained down and the crew were on board the whole time, testing the plane including the in-flight entertainment, air conditioning, water and waste systems.
So even if you crash land in the Tundra, you can enjoy movies on demand. Good to know.