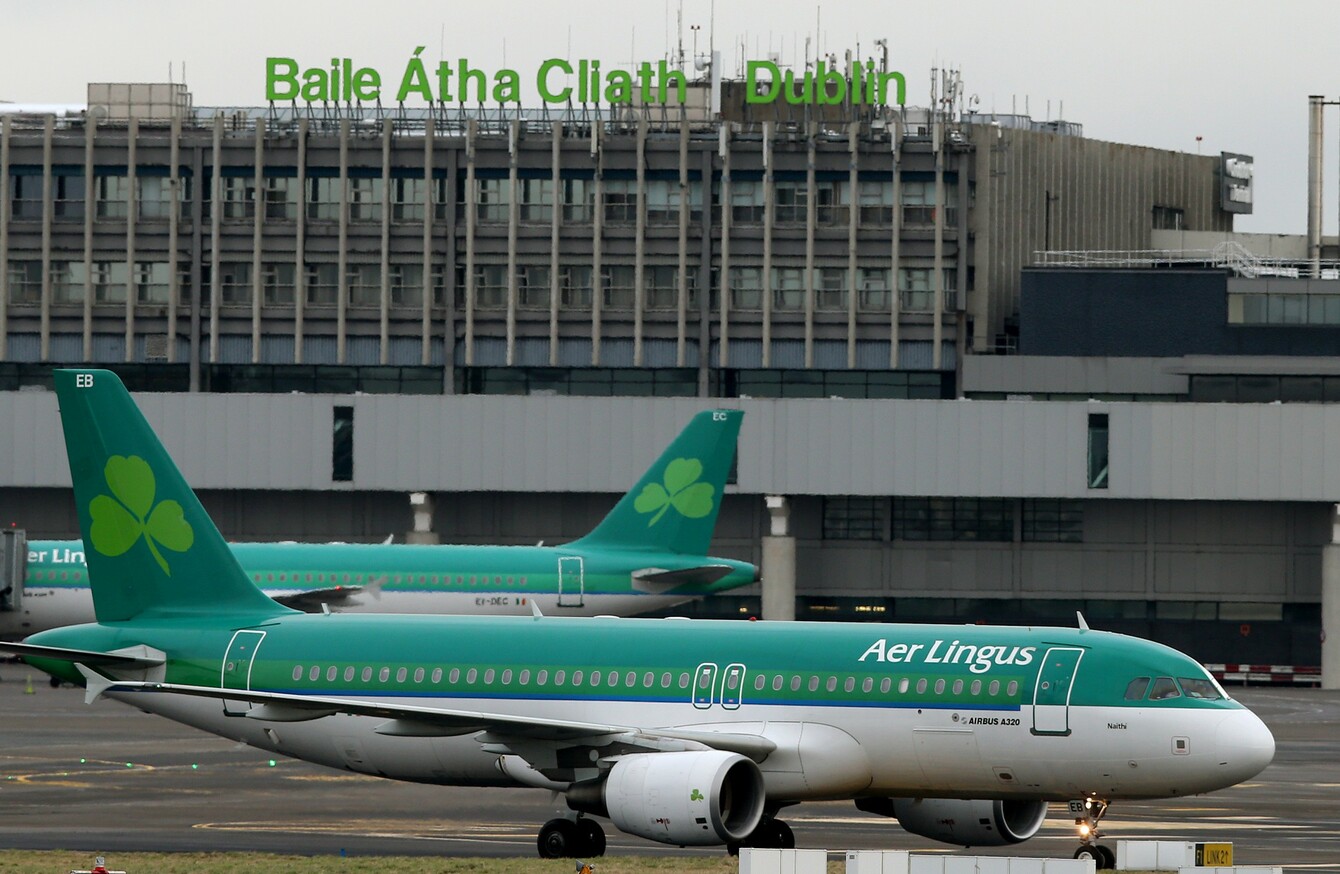 Image: PA Archive/Press Association Images
Image: PA Archive/Press Association Images
A DUBLIN AIRPORT business class lounge worker, who was found with a plastic bottle of alcohol in her handbag, has lost her case for constructive dismissal.
Kristina Malinovska, who worked as a cleaner in the Aer Lingus Gold Circle lounge for 15 years, took a case to the Employment Appeals Tribunal against her employer, OCS One Complete Solution Limited, and Aer Lingus.
She claimed she was pushed out of the job she loved and moved to cleaning toilets after alcohol was found in her handbag last year.
The Tribunal dismissed her case, finding Malinovska was offered every opportunity to return to work. It also dismissed her case against Aer Lingus, finding the airline was never her employer.
The tribunal hearing in March was told Malinovska was found with alcohol in her handbag during a routine search by her employer on 27 January last year.
Malinovska said she brought in the alcohol to drink with friends after work that night, when it would be too late to buy any. Following a disciplinary hearing with her employer, she said she was told no action would be taken against her.
However, she was removed from the Gold Circle lounge and put on toilet cleaning duties in the food court area of the airport.
"[She] said this made her very uncomfortable, that all her co-workers and friends were aware of what had happened and her reputation was damaged," the tribunal said in its decision.
She said that she loved her job and wanted to return to it, not to clean toilets and remove rubbish in the food court area.
Following a meeting with her employer in February, she took legal action against them.
OCS One Complete Solution Ltd told the tribunal that Malinovska was suspended over the alcohol incident.
It said the moving of employees to different areas was commonplace and there was no ambiguity over her role, which was that of a cleaner.
[Her employer said] she was offered relocation to the food courts, the offices behind the food court area, offices in the campus area (outside of the main area) and the wheelchair area. Her answer was always "no".
The tribunal found OCS One Complete Solution Limited was fully entitled to move Malinovska to another position and that it made efforts to find a suitable alternative for her after the alcohol was found in her handbag.
It unanimously dismissed her claim.